Curry: Challenge is to 'not let your world cave in too far'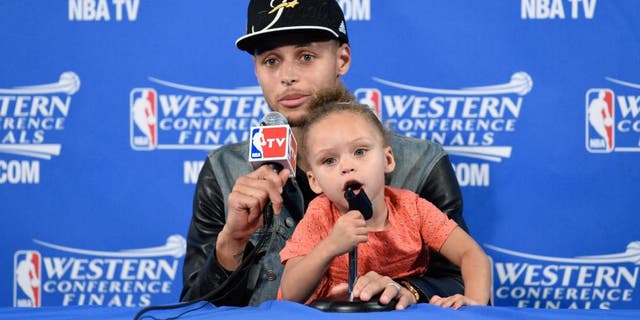 Golden State Warriors superstar Stephen Curry has handled the transition into superstardom as seamlessly as an athlete can.
Outside of some shaky ankles early on his career, which was largely out of his control, there are no blemishes on Curry's basketball résumé, on and off the floor.
Perhaps it was his religious upbringing, or growing up with his father around the NBA -- and being exposed to the potential pitfalls early -- that has Curry's head on straight. Maybe he's just a great guy. And, most likely, maybe it's all the above.
But even with becoming the 2014-15 MVP and winning a championship, Curry remains one of the most humble stars in professional sports.
At a recent DEGREE MEN golf event in San Francisco, Curry spoke with DIME about the challenges of handling the adjustment from All-Star to global superstar:
"Having a family, we try to stay as normal as possible," Curry said. "Obviously, you're under the spotlight when you're on the court, but we try to have a life outside of basketball. So, protecting that privacy is the hardest thing to navigate. It's a learning process, but it's a good problem to have. When you're successful, people wanna be attached and involved with your life.
"Stuff like, when people are following you -- it was literally like 30 miles they tried to trail us -- it was kind of scary at the same time, but you wanna just protect the privacy of your family and what you enjoy. Not let your world cave in too far."
He's a family man at his core, and Curry has found a way to align his public identity with his private one without compromising his self-values. It's a delicate balance, but if anyone can do it, it's Curry.
(h/t DIME)