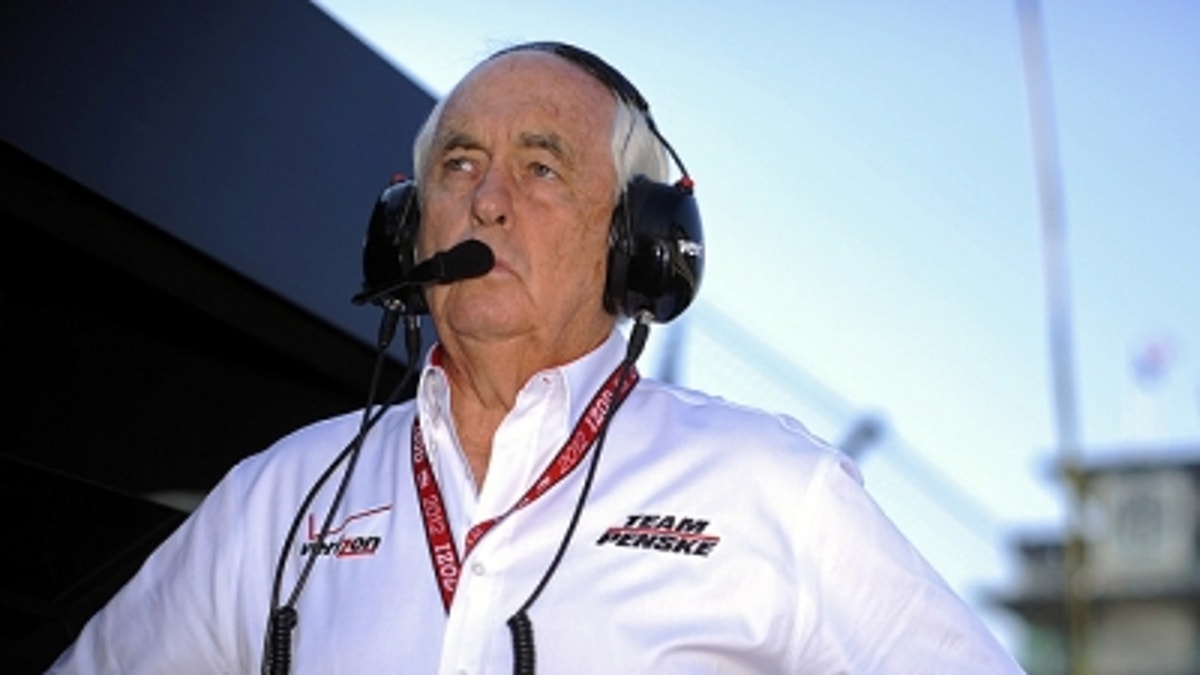 These are busy days for Roger Penske, particularly on the NASCAR side of his huge motorsports operation.
Not only is he steering a big ship in its transformation from a Dodge team to Ford for next season, but he also is still developing plans on how those Ford cars will be powered for the new year. And now that the AJ Allmendinger situation has reached one end with the driver's firing by Penske Wednesday, another book opens with the team's search for a replacement.
Only Penske and probably his top lieutenants know which way he's leaning now that there's a rare vacancy in one of the best rides in Sprint Cup racing. On the plus side for the team, there is no shortage of candidates, and there is no need for a rush to judgment.
Garage-area chatter places the Leading Candidate badge on a driver already in the Penske fold, and that, of course, is Sam Hornish Jr., who filled in for Allmendinger during his suspension and who is scheduled to drive the No. 22 for the rest of this season.
Hornish would be the logical choice, and many in the garage say his selection is virtually preordained. He has a long, successful history with Penske and is a perfect fit for sponsor Shell/Pennzoil, but the down side for Hornish is that he has yet to prove that he can push the button in Sprint Cup, having struggled in his introduction to the series in Penske cars.
Hornish has shown promise this season for Penske in the Nationwide Series, however, and it would surprise few in the garage if Penske gives him another shot at stock car racing's top level.
The second significant candidate appears to be Joey Logano, a driver who has been on Penske's radar. Logano appears ripe for a move after a mixed run with Joe Gibbs Racing, but, with the right sponsor lineup, he also could remain in the JGR camp.
Additional major candidates are Brian Vickers and Ryan Newman.
Vickers has had a remarkable rebound this season in a very part-time role for Michael Waltrip Racing and has done a good job selling himself as a viable candidate for a solid full-time ride.
Newman formerly drove for Penske and had some high-ground moments there. His situation at Stewart-Haas Racing is unsettled, with sponsorship issues clouding the future. It's not considered likely that he would return to Penske, but stranger things have happened.
Mike Hembree is NASCAR Editor for SPEED.com and has been covering motorsports for 30 years. He is a six-time winner of the National Motorsports Press Association Writer of the Year Award.