CUP: Watkins Glen Notebook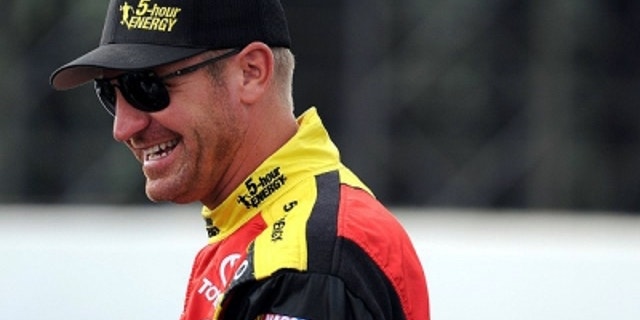 BOWYER COMFORTABLE IN 10th – Clint Bowyer won the only other Sprint Cup road race this season – a surprise win in June at Sonoma, Calif., but the Toyota driver said this weekend's challenge – the Watkins Glen International course – is a "different beast."
"When I go to Sonoma, it seems real technical, kind of tight like a short track of road racing, really," Bowyer said. "We come here, and I struggled a little bit in years past. We got better last year. I'm looking forward to it. We have that same race car we won with and looking forward to getting on the race track and seeing what we have."
Bowyer enters Sunday's race 10th in Sprint Cup points. Normally, that's a precarious spot because it's the final Chase points qualifying position, but Bowyer is riding along comfortably because he has a 57-point edge over 11th-place Kasey Kahne.
"I've just got to stay solid," Bowyer said. "Those single-digit finishes are going to be plenty good enough. You just can't have the catastrophic day. We can afford to have one, but can't afford to have two. It's certainly a place that can happen. Just got to get through here, keep the thing on the race track, take care of the gear box and do the things that we do each and every week."
RIDING THE BULL – Road-course races generally are much busier affairs for drivers, who are changing gears, working pedals, testing brakes and wrestling with the steering wheel in a variety of turns.
"There's a lot more going on as far as what you need to do behind the wheel," road-course veteran Marcos Ambrose said. "You've got a lot more braking and technique on the brakes, as well as trying to keep the car from locking the tires up and downshifting, looking after the gear box, looking after the car. You try to ride a bull and keep it somewhat under control.
"The car is really powerful, and it wants to buck and kick and throw you off every corner, and you've just got to manage that. You have to really control the brutality of a Sprint Cup car. I don't think anyone who has raced a car or has watched car racing can fully appreciate how difficult these Sprint Cup cars are to get around a road course. They're just really heavy, really powerful with not enough brakes and not enough downforce. There's just a lot of stuff going on with a really small tire."
ANOTHER ROCKETING RYAN? – Garage-area insiders expect a lot from Ryan Blaney, who now is in a nice "double-dipping" position with rides at Penske Racing and Brad Keselowski Racing.
Keselowski announced Thursday that Blaney, the 18-year-old son of NASCAR veteran Davey Blaney, will run several Camping World Truck Series races for his team, beginning with the race at Bristol Motor Speedway Aug. 22.
Blaney also is running select Nationwide Series events for Penske and finished 10th recently at Iowa Speedway.
"He has been around the sport for virtually his entire life and is a pure racer," Keselowski said of Blaney.
BUSY DAY AT THE GLEN – Saturday's Watkins Glen schedule is packed. After an early-morning Sprint Cup practice, Nationwide Series drivers will qualify at 9:30 a.m., followed by Sprint Cup qualifying at 11:40, the Nationwide race at 2:15 p.m. and the Continental Tire 200 GRAND-AM race (live on SPEED) at 6 p.m. … Being dominant is not a requirement for victory at Watkins Glen. Ricky Rudd led only four laps in winning here in 1988. … Not very cautious – Only 873 miles have been run under caution in the Sprint Cup Series this season.
Mike Hembree is NASCAR Editor for SPEED.com and has been covering motorsports for 30 years. He is a six-time winner of the National Motorsports Press Association Writer of the Year Award.