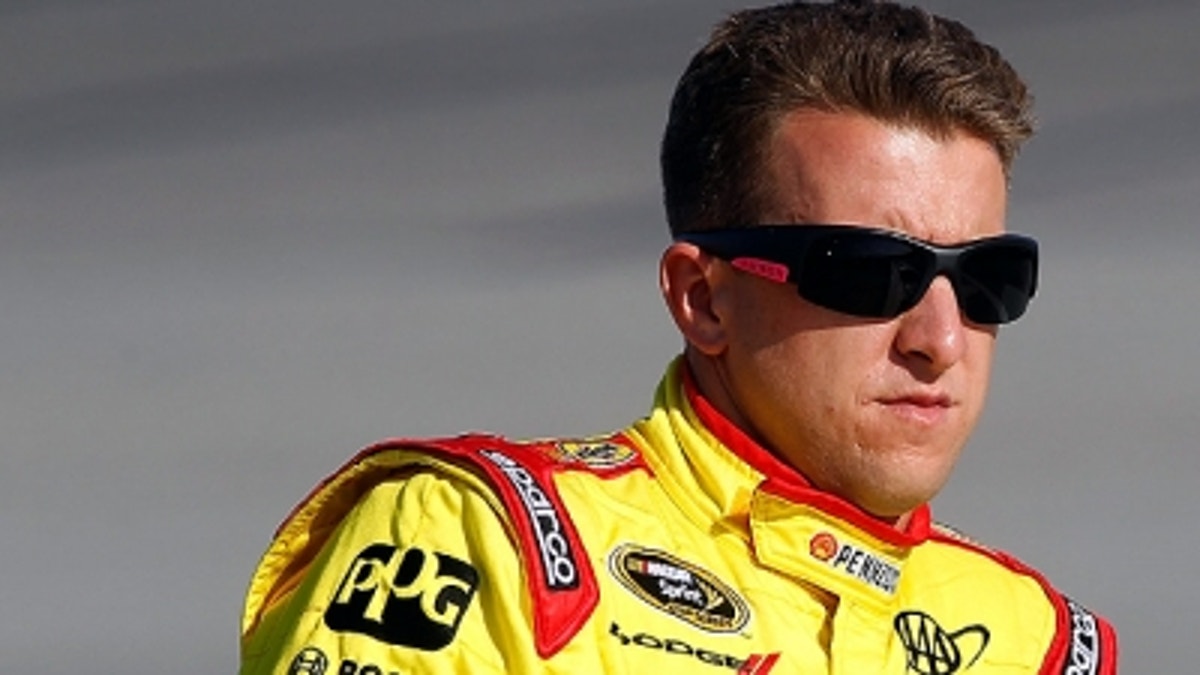 A spokesperson for suspended NASCAR Sprint Cup driver AJ Allmendinger said that he tested positive for a stimulant during a random drug test two weekends ago at Kentucky Speedway.
The specific stimulant that tested positive was not identified in the statement.
Allmendinger's positive test for the stimulant was taken from his "A" sample collected at Kentucky. He is awaiting testing results from his "B" sample, which was collected at the same time.
If Allmendinger's B sample comes back negative, he will be reinstated. If it comes back positive, he will be suspended indefinitely until he completes a NASCAR-mandated, personalized rehabilitation program.
In either event, Allmendinger will not compete this weekend at New Hampshire Motor Speedway. As was the case last Saturday night at Daytona International Speedway, his seat in the No. 22 Penske Racing Dodge will be filled by Sam Hornish Jr.
The statement released at approximately 2 p.m. on Tuesday by Tara Ragan, vice president, Walldinger Racing Inc., read as follows:
"In an effort to help our colleagues in the media report on this in a timely and accurate manner, we wanted to provide some additional details regarding AJ's sample "A" test results. AJ tested positive for a stimulant. He has no idea why the first test was positive, and he has never knowingly taken any prohibited substance. AJ is collecting his medicines and supplements for testing to determine whether an over the counter product caused his positive test. AJ and all of us at Walldinger Racing respect NASCAR's testing program, and he has requested that his "B" sample be tested as part of the process of getting to the bottom of this. We will have the opportunity to review all of the scientific data surrounding the test following the "B" sample test, but our understanding is that AJ's test was slightly above the threshold. As of this morning, we have not been given notice of when the testing of the "B" sample will take place. Thanks again for all of the support of our fans, team, and sponsors as we continue working through the process."
A call to NASCAR for comment had not been returned as of the time of publication.
Tom Jensen is the Editor in Chief of SPEED.com, Senior NASCAR Editor at RACER and a contributing Editor for TruckSeries.com. You can follow him online at twitter.com/tomjensen100.