CUP: Video Testing Wrap-Up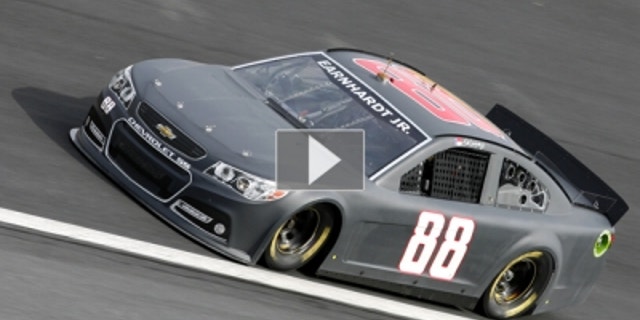 Last week's test of the 2013 NASCAR Sprint Cup cars at Charlotte Motor Speedway drew positive reviews from the drivers, crew chiefs and teams, as recapped in the above video from SPEED Center.
Dale Earnhardt Jr. said he felt the car was a huge upgrade over the so-called "Car of Tomorrow" used from 2007-2012.
"I think the car has really awesome potential, and I like it already leaps and bounds beyond the CoT," said Earnhardt. "This car really gives me a lot of sensations that are similar to the old car that we ran 10 years ago. The CoT was just frustrating for me. I had good runs and good races in it and I had races where the car drove well, but I never really connected with that car from the very beginning. Just personally, I didn't really like the car for what it was."
"This car is the perfect example of technology helping our sport," said Steve Letarte, crew chief of the No. 88 National Guard/Diet Mountain Dew Chevrolet. "I think we now have three makes out here that my little boy at nine-years old can tell the difference between. I think that is the goal – that anybody can walk through the parking lot and see a Chevy, a Ford and a Toyota and know that they are different. That's really what it comes down to – if you're into racing you want to watch cool cars go around the track. I think the simple fact is in 2013 we have cooler cars."
Teams will have two more open tests before the beginning of the 2013 season starting with Preseason Thunder at Daytona International Speedway Jan. 10-12.
The sixth-generation car will return to Charlotte Motor Speedway Jan. 17-18, when the teams will have their final opportunity to test the car before Speedweeks in Daytona.
Tom Jensen is the Editor in Chief of SPEED.com, Senior NASCAR Editor at RACER and a contributing Editor for TruckSeries.com. You can follow him online at twitter.com/tomjensen100.