CUP: Toyota On Verge Of Title?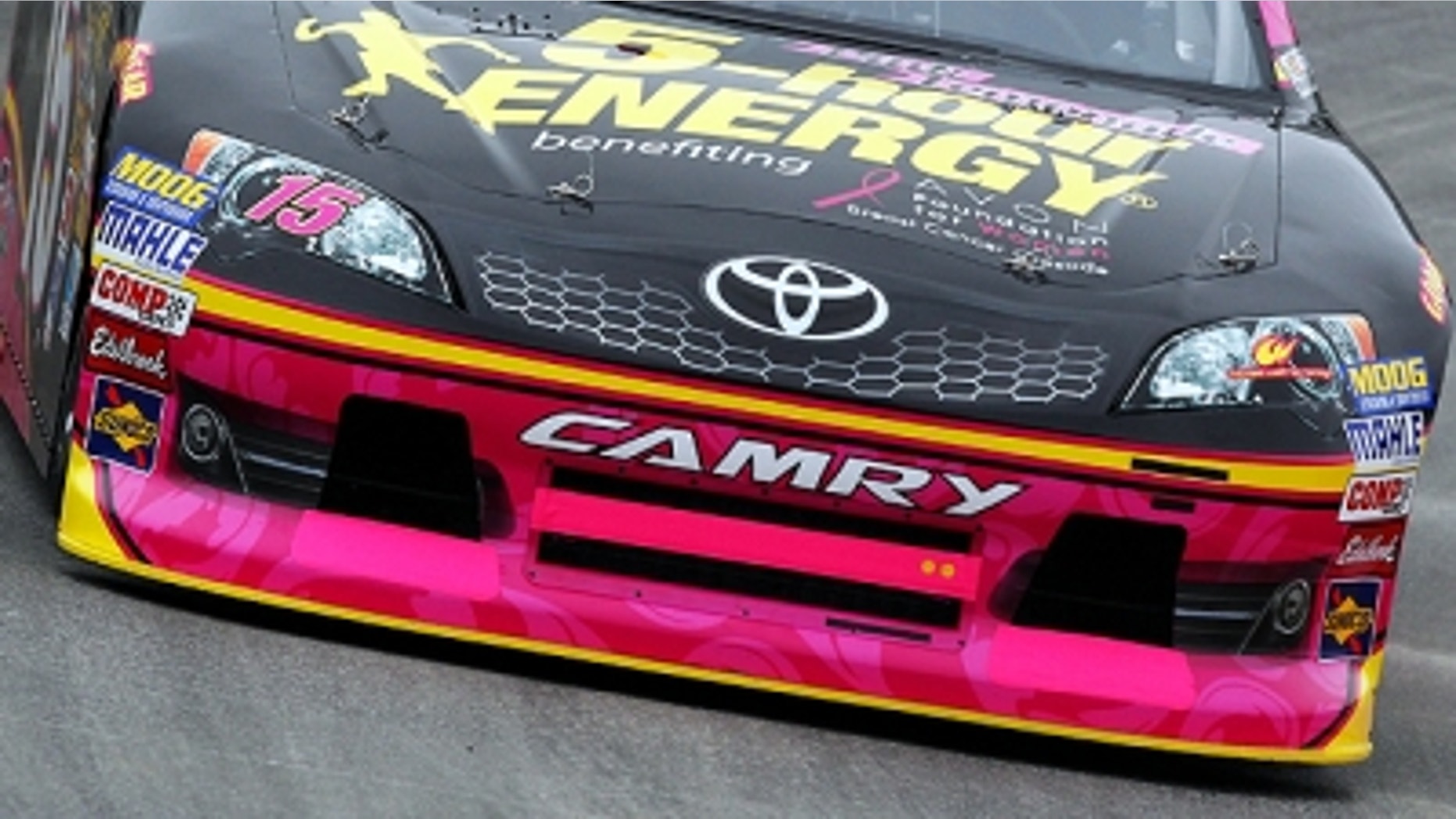 Toyota has been sniffing around what would be a historic accomplishment – scoring the first Sprint Cup championship by a foreign manufacturer.
Denny Hamlin, driving Toyotas for Joe Gibbs Racing, finished second to champion Jimmie Johnson in 2010. Hamlin and teammate Kyle Busch made the Chase in 2011. Clint Bowyer drove Michael Waltrip Racing Toyotas to a second-place point finish this year, and Toyota put three other drivers in the top 13 – Hamlin sixth, Martin Truex Jr. 11th and Busch 13th.
Toyota led at least one lap in every Sprint Cup race this past season, scoring 10 wins (five by Hamlin, three by Bowyer and one each by Busch and Joey Logano). Toyota drivers also won at a variety of tracks – from Sonoma to Bristol to Charlotte to Pocono.
Toyota jumped into Sprint Cup racing in the 2007 season with teams fielded by Bill Davis Racing, Red Bull Racing and Michael Waltrip Racing. The concept at that point was that the manufacturer would build its foundation with new and/or growing teams, as opposed to signing on with an established, winning operation.
Toyota went 0-for-2007 in the victory department, however, and the manufacturer turned to Joe Gibbs Racing to become its "lead" organization for the 2008 season. That decision paid off immediately, as Busch won eight times and Hamlin and Tony Stewart, then with Gibbs, added one victory each. Busch scored Toyota's first Sprint Cup win in March that year at Atlanta Motor Speedway.
Toyota posted 11 victories in 2009, 12 in 2010 as Hamlin almost outran Jimmie Johnson for the championship and six in 2011.
With additional support from Toyota Racing Development's Salisbury, NC headquarters, MWR began lifting its profile last season, and this year the operation developed into a legitimate contender, with its two full-time drivers – Bowyer and Martin Truex Jr. – making the Chase and Bowyer scoring three wins on the way to the second-place finish in the final standings.
"It's huge," said Bowyer of the second-place finish. "To end up second in points and beat guys like Jimmie Johnson (who was third) to do it. There's several races – had I had to do over again – I wish they would've been different. Talladega was the biggest one. We just got behind at Talladega and never could really bounce back. I'm proud of everybody, because we were there all season long."
Waltrip, who almost closed his operation early on because of financial difficulties, was all smiles about the season.
"We thought when we started 2012 that we were going to be a lot better than we had ever been before," he said. "I see a lot of smiles around from folks wearing MWR (Michael Waltrip Racing) shirts, and that's a great feeling."
The next move, Waltrip said, is obvious.
"We exceeded expectations in 2012 at MWR," he said. "So, you know what you do then? You reset your expectations. So, we'll have to say we've got to win something next year – maybe be the champions next year. Certainly wouldn't be unrealistic I don't think, whereas if we said that coming into this year you would've thought I was really crazy."
Mike Hembree is NASCAR Editor for SPEED.com and has been covering motorsports for 30 years. He is a six-time winner of the National Motorsports Press Association Writer of the Year Award.