CUP: The 'Wildest' Of The Wild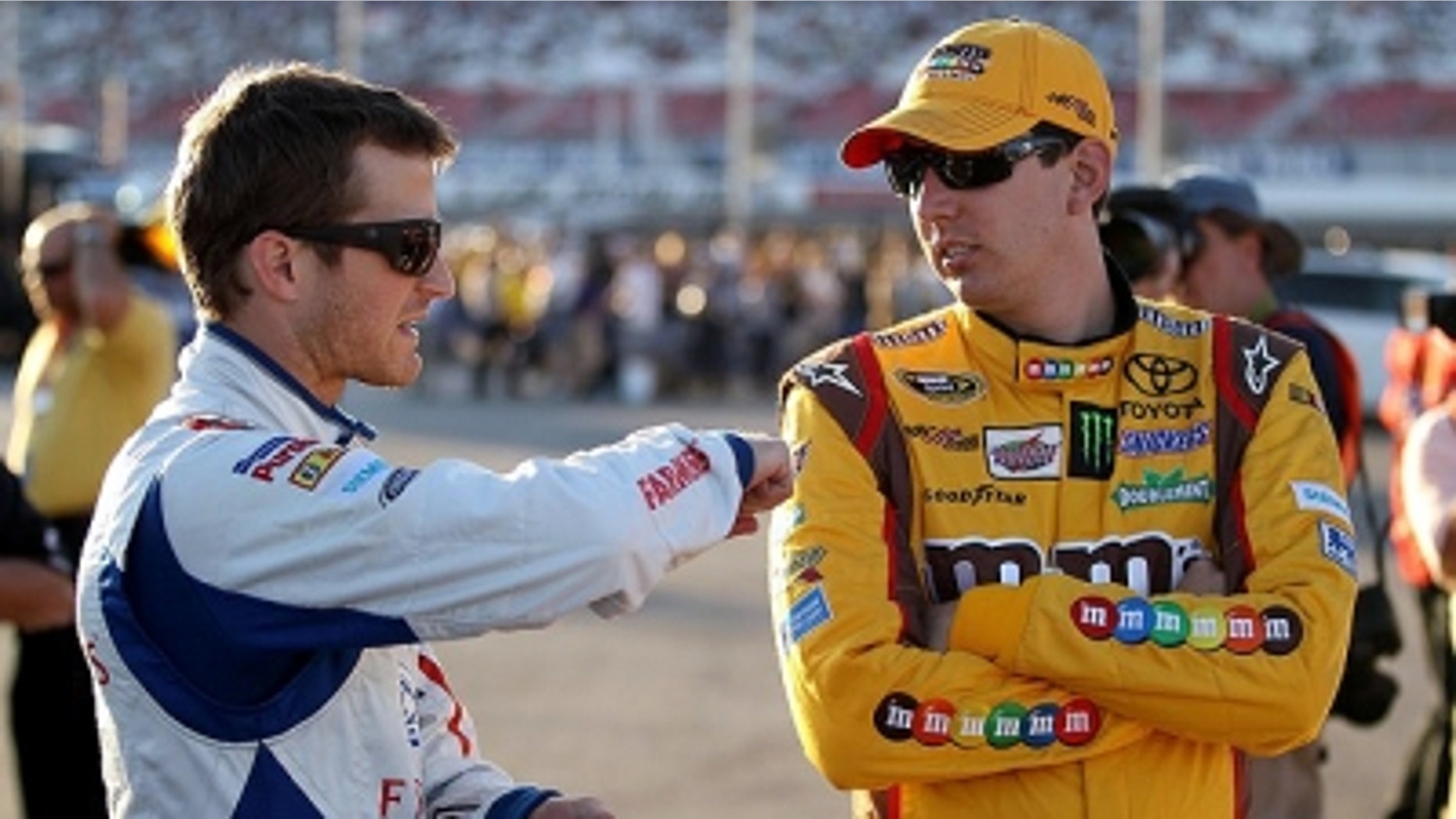 It is going to be difficult – although not impossible – for new drivers to break into the Sprint Cup top 10, and thus qualify for the Chase for the Sprint Cup, over the next seven races.
Brad Keselowski, who currently sits in the 10th spot, has a 46-point lead over 11th-place Carl Edwards, a 66-point edge over Kasey Kahne (in 12th) and a 68-point lead over 13th-place Kyle Busch.
Those are deficits that can be overcome, but the struggle will be arduous, indeed.
The better route to the Chase for those drivers outside the top 10 is the one labeled "wild card," and the complexion of that race is likely to change several times over the seven races ending in Richmond, Va., Sept. 8.
Here's a look at the 10 drivers (positions 11 through 20) currently in the wild-card race:
11. CARL EDWARDS – Although he is 11th in points, Edwards is fifth in line for a wild-card spot. He's winless this season and probably will need at least two wins in the next seven races to make the Chase. Much of the pressure to perform will be on new crew chief Chad Norris.
12. KASEY KAHNE – The first-year Hendrick Motorsports driver is the current ace of the wild-card game. His win at New Hampshire Motor Speedway Sunday made him the only driver among the current Chase eligibles with two victories, thus boosting him into the No. 1 wild-card spot.
13. KYLE BUSCH – In a season of questionable mechanical performance by Joe Gibbs Racing, it's remarkable that Busch currently holds the second wild card.
14. RYAN NEWMAN – Newman has been missing from the headlines much of the season, and he's in significant danger of being missing when the Chase starts.
15. PAUL MENARD – Menard hasn't smelled victory lane since his stunning victory at Indianapolis almost a year ago. He needs at least a win and some point gains to move into the Chase.
16. JOEY LOGANO – Logano jumped into prime wild-card territory with a fourth-place run at Daytona but dropped out with a 14th-place run (and Kahne's victory) Sunday at Loudon.
17. JEFF GORDON – Gordon has had a season of wicked luck and needs at least two wins to be a strong wild-card candidate. Some of his best tracks are ahead in the next several weeks, but he's a longshot, at best.
18. MARCOS AMBROSE – Ambrose has lifted his profile this season with a pair of poles and some strong runs, but a zero in the win column gives him little Chase hope.
19. JEFF BURTON – Burton came close at Daytona two weeks ago, finishing second, but that was his first finish inside the top nine in 13 races. He hasn't won since October 2008.
20. JAMIE MCMURRAY – McMurray has very faint Chase hopes. He hasn't had a finish better than 10th since the fourth race of the year.
Mike Hembree is NASCAR Editor for SPEED.com and has been covering motorsports for 30 years. He is a six-time winner of the National Motorsports Press Association Writer of the Year Award.