CUP: Teams Depend On Military Sponsorships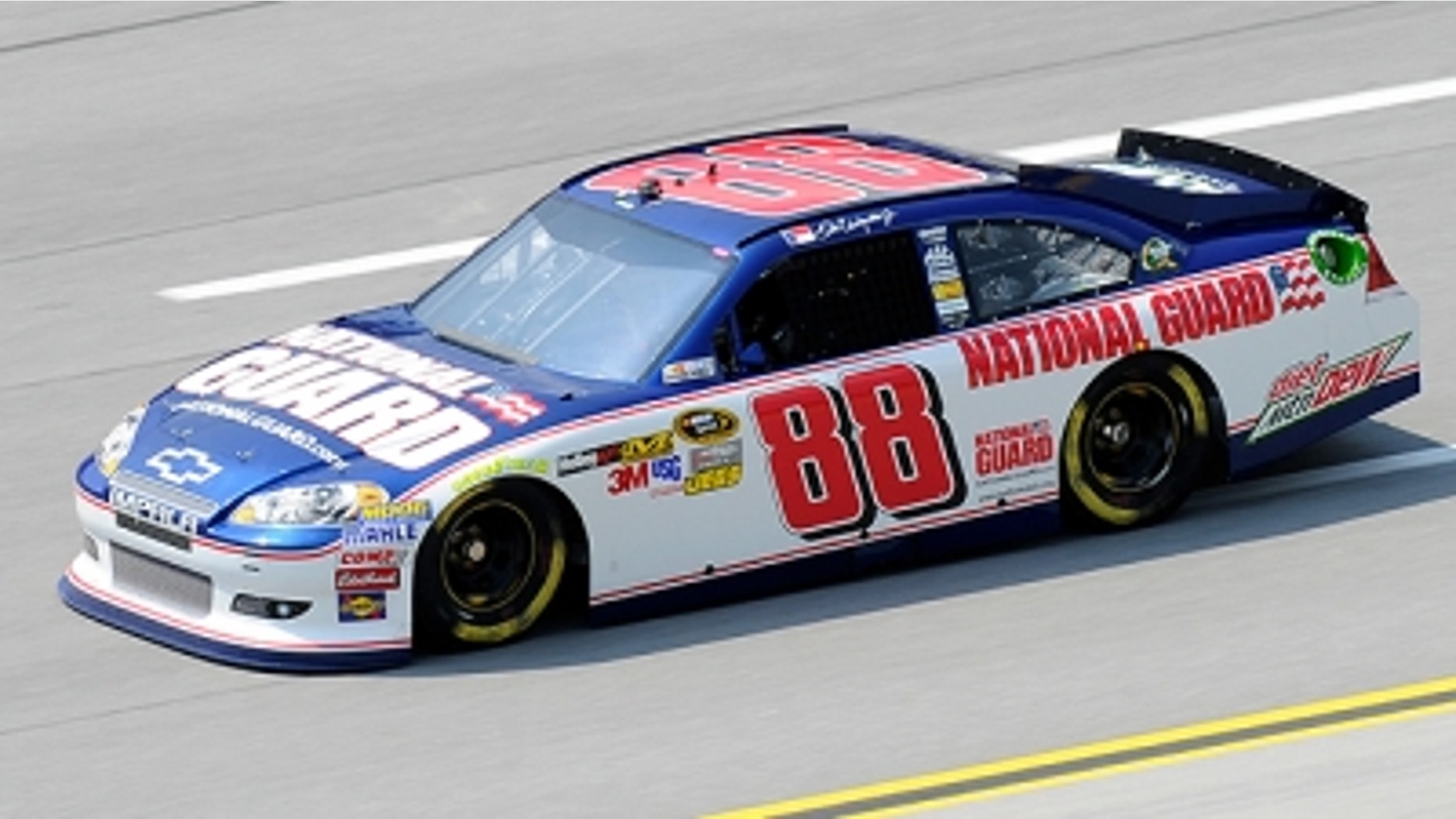 Could military sponsorships in NASCAR be in danger?
An amendment to eliminate such sponsorships from the defense budget could end the trend. Sponsored by US Reps. Jack Kingston (R-Ga.) and Betty McCollum (D-Minn.), the amendment would eliminate military sponsorships in professional sports. The bill has passed the House Appropriations Committee.
If adopted, that would impact NASCAR, long tied to military sponsorships.
Dale Earnhardt Jr., carrying partial sponsorship from the National Guard, obviously supports keeping military branches in NASCAR. And Ryan Newman is currently sponsored by the US Army as part of his Sprint Cup program. Earnhardt was previously involved with the US Navy, so he has experience in working with military branches.
At one point, military sponsorships abounded in NASCAR, with each branch having been represented over the years.
According to a press release from Kingston's office, the Department of Defense spent $96.1 million on advertisements in fiscal year 2011 and intends to spend up to $80.3 million before the current fiscal year ends in September.
The congressman expressed his views on the issue in a May 17 news release posted on his website.
"After congresswoman McCollum brought this issue up last year, the Pentagon had a year to justify this spending, but they have not," he said. "They have had the chance to prove me wrong, but I just don't see how seeing a logo on their favorite race car or on a fisherman's visor is going to encourage someone to join the military."
Earnhardt was asked Friday at Charlotte Motor Speedway, where he was preparing for the upcoming Sprint Showdown, to weigh in on the issue.
He said he had read that Kingston had not been to a NASCAR race, then pointed out that he would encourage everyone voting on such a measure to study up on the issue more.
"I would encourage them to do a little more homework, get more facts, understand the situation a little better," Earnhardt said of those voting on the bill. "I know that just talking to the Guard — and we went through this before — they can't stress to me enough about how much this program helps their recruiting, they're committed to the belief that it has a profound effect on their recruiting, their ability to recruit. I think it's important for them to be visible and to push their brand and work on their brand, give people the opportunity to know more about how to get involved in the military."
With the sport's 38 races a season, including two non-points events, and races throughout the country, Earnhardt believes it is a great way to reach out to a high number of potential recruits.
"I think their NASCAR sponsorship is a great way to reach a lot of people," he said. "We're one of the biggest sports, but more people attend races and attend our sport than a lot of other avenues. . . .
"I think that it's good and healthy for them to be here and I think it works for them or they wouldn't be a part of it."