CUP: 'Spring Forward' Stewart Rolls On To Martinsville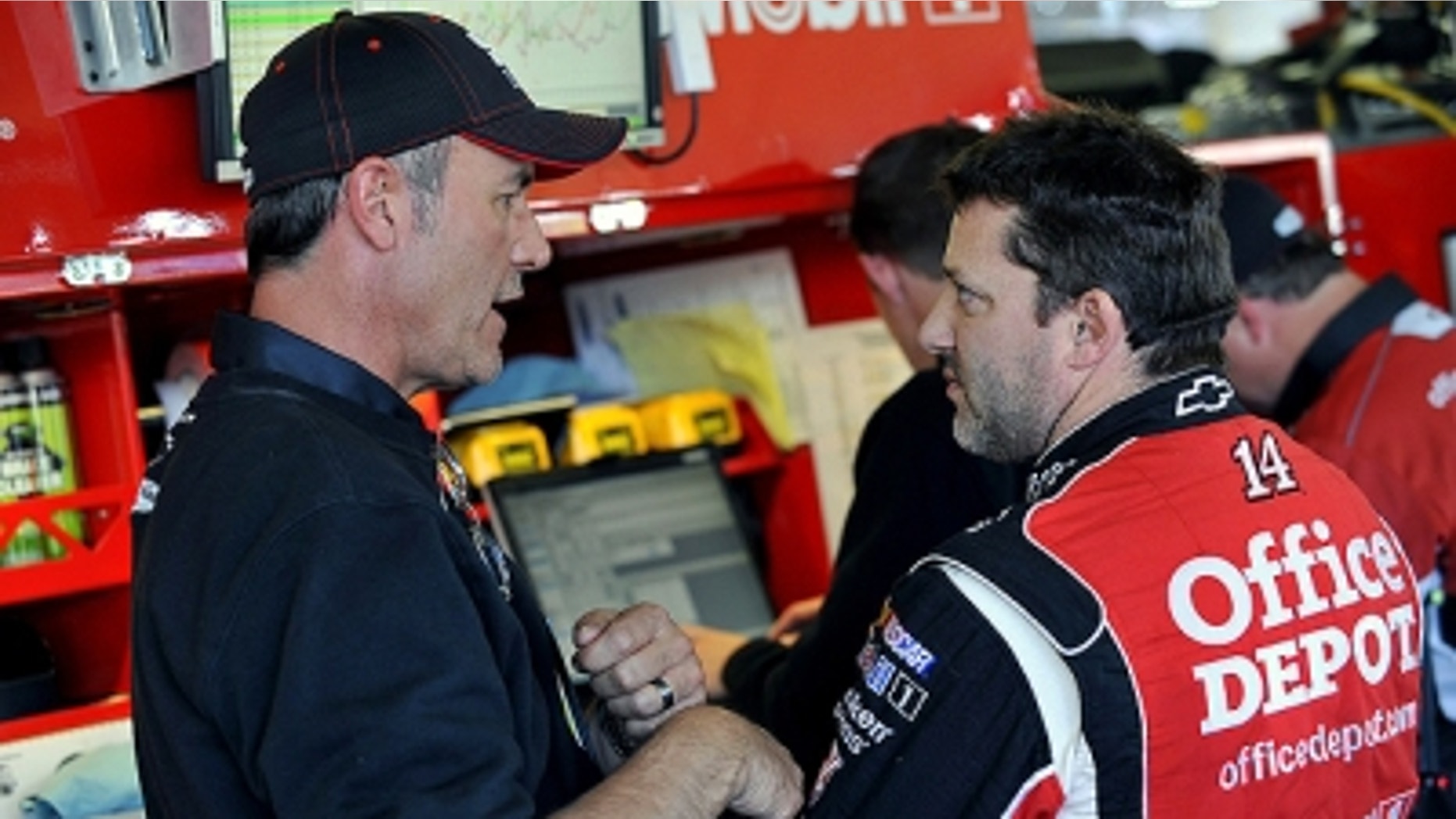 These are uncharted – but pleasantly smooth – waters for Tony Stewart.
It is not the Stewart method of operation to win two of the first five races of the season. Five of the final 10? That's more his style.
And it could get more obnoxious this weekend. Stewart owns three victories at Martinsville Speedway, site of Sunday's Goody's Fast Relief 500, and must be listed among any group of favorites for the season's second short-track race.
He has six other top-five finishes at the track.
Stewart's early-season success has arrived despite the newness of his partnership with crew chief Steve Addington, who arrived in the off-season to replace Darian Grubb after Stewart's 2011 championship year.
Whatever happened to the concept that new driver-crew chief combinations needed time to mature and months for chemistry to build?
"We have some past experience of working around each other," said Addington, who worked at Joe Gibbs Racing while Stewart was a driver for that team. "We always talked on race weekends as friends. That's made it easier for me to come in there and open up and talk to him. He knew me, and I knew him."
Stewart said Addington "brings so much to the table. We've learned a lot from him. He's made great adjustments through the off season, and those results are showing right now."
Addington said success builds more success, if only in the attitude in the shop.
"I can tell just in the last few weeks how it's changed," he said. "Guys are opening up a lot more. Guys are talking about the ideas they have. It's coming around, and it's a big plus for us as a race organization.
"It's good for Tony, too. It's fun being around somebody as relaxed as he is and someone who feels as good about his team as he does right now. He's not uptight. He comes to the track relaxed and joking with the guys.
"That's a big part of it – a guy who's confident in his equipment and having fun. It's going to build momentum."
Stewart and Addington roll into Martinsville this weekend with the same Chevrolet Stewart drove to victory in the seventh race of the Chase last fall.
"I'm very excited about going to Martinsville for the first time with Tony," Addington said. "We haven't tested, but we've been studying notes and experiences from past races and preparing like that. I sat down and talked to him about what he thought. We're going to implement some things and try to unload fast."
As for the start of the season, that objective already has been met.
Mike Hembree is NASCAR Editor for SPEED.com and has been covering motorsports for 30 years. He is a six-time winner of the National Motorsports Press Association Writer of the Year Award.