CUP: Smith Pulling For Colorado Fans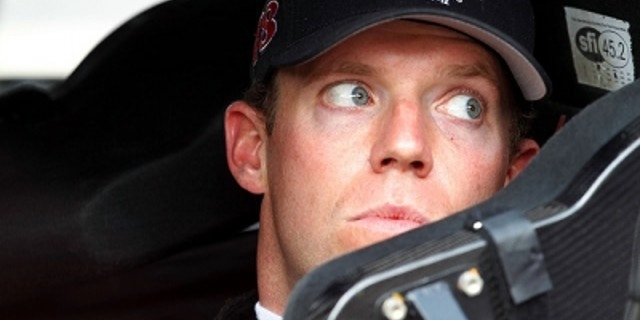 If there's a sentimental favorite in today's Crown Royal Presents the Curtiss Shaver 400 at the Brickyard, it's Regan Smith and the No. 78 Furniture Row Racing team.
Furniture Row is based in Denver, not far from where 12 people were murdered and 58 more injured last week in a mass murder at an Aurora, Colo., theater. This weekend, the No. 78 carries the names of all 12 victims on the quarter panels.
"It's unfortunate circumstances that we have to carry what's on the car this weekend, but at the same time, we definitely want to honor those people who lost their lives and helped save ones," said Smith.
"There's a lot of heroes that came out of the situation with the shootings," said Smith. "It could have been much, much worse. Because of people saving other people's lives, it wasn't."
Smith will start today's race in 14th place and is hoping to deliver a good result for the hometown fans.
"It means a lot to us to be able to represent them, and it means a lot to us to be based out of Colorado," said Smith. "I know I love Colorado, I call it my home and all these other guys do, too. If we can give everybody in Aurora something to smile about when they watch the race, and say that's their car, that would be cool."
Tom Jensen is the Editor in Chief of SPEED.com, Senior NASCAR Editor at RACER and a contributing Editor for TruckSeries.com. You can follow him online at twitter.com/tomjensen100.