CUP: Record Smashed At Charlotte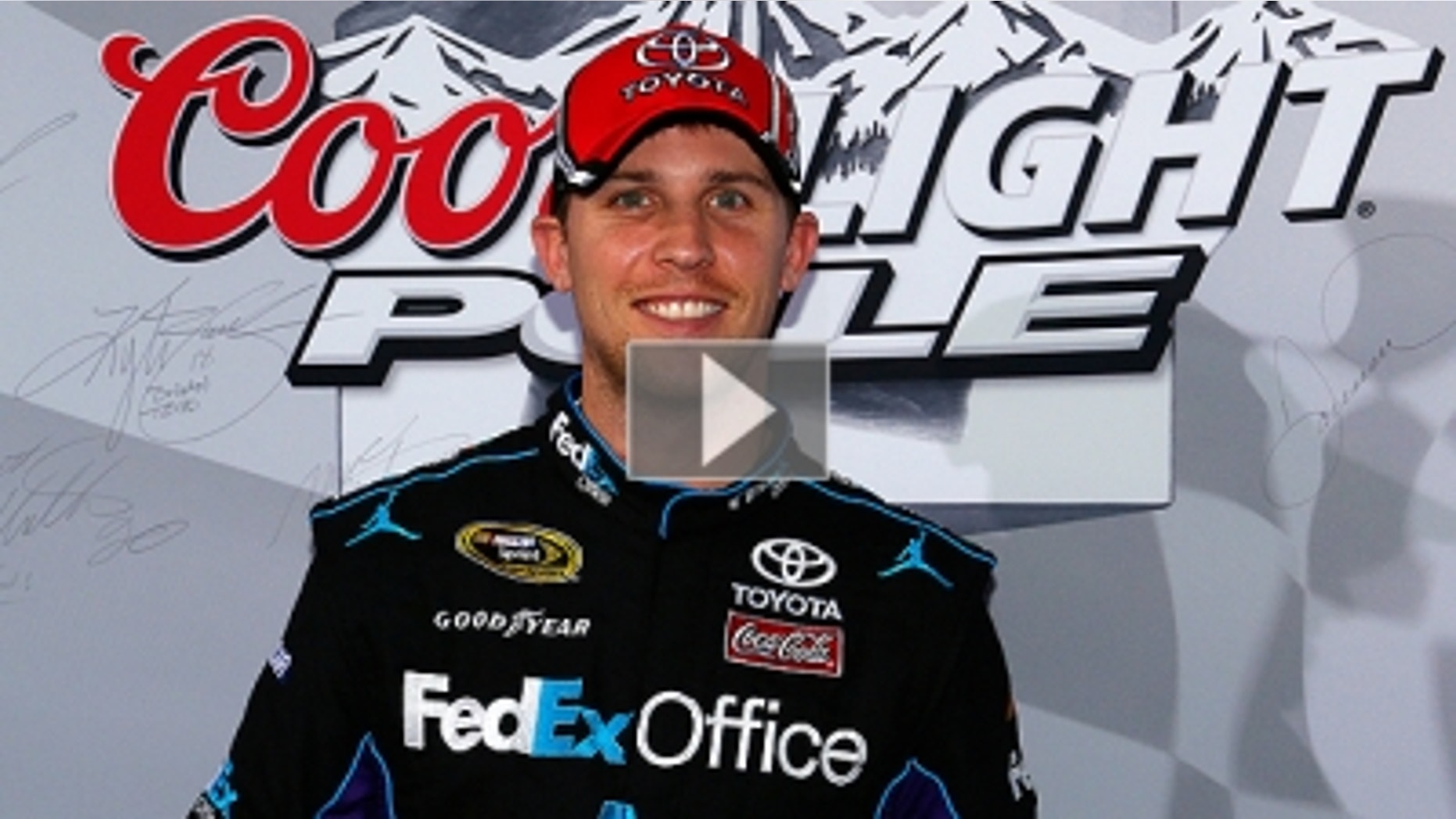 Temperatures were down Thursday night at Charlotte Motor Speedway, and speeds were up. Way up. Off the charts up.
Denny Hamlin was the fastest of the fast, setting a shocking track record of 195.624 miles per hour to win the pole for Sunday's Coca-Cola 600, the 12th point race of the Sprint Cup season.
Greg Biffle held the previous track record – a relatively "slow" 193.708 – from last October.
Biffle's record came under assault early, as first Kyle Busch, then Biffle, then Kurt Busch rolled to new speed highs before Hamlin put up the biggest numbers.
"We have an awesome car this weekend," Hamlin said. "We knew we had to improve from last week. We didn't perform the way we wanted. All these guys stepped up and made a hell of a run."
Hamlin said he put everything into his first lap with the idea of winning the pole and securing the No. 1 pit stall.
"Normally, I wouldn't commit myself to running a lap like that," he said. "It's too dangerous. I can take a fifth or sixth and move on. But we have a mission ahead – to make the Chase. The best way to do that is to win races. To win races you have to have every advantage you can. One of those is to have the No. 1 pit stall.
"It's going to take wins and consistency throughout these summer months to have a chance at a championship. Even these small victories give me the confidence that I'm still capable of doing the job at 100 percent like I should be. Any confidence booster is always a plus on Sunday."
While waiting to qualify, Hamlin said he closed his eyes and listened to drivers on their laps, trying to determine when and where they were lifting off the throttle.
"I knew I had to try and do everything I could," he said. "I just kind of closed my eyes and listened to each car go by and listened to what they were doing with their throttle and see where they ended up. It's hard work. It pays off."
Following in the top five were Kurt Busch, Matt Kenseth, Mark Martin and Clint Bowyer.
"We had a great car," Kurt Busch said. "I just didn't do my job. Denny Hamlin ran a great lap right on that white line, hugging it like Jeff Gordon did back in the '90s."
Busch described Hamlin's run as "a perfect lap."
Kenseth, traditionally a mediocre qualifier, spun another great time-trial lap in a season in which he has turned around his qualifying efforts.
RESULTS
Coca-Cola 600 Qualifying
Mike Hembree is NASCAR Editor for SPEED.com and has been covering motorsports for 31 years. He is a six-time winner of the National Motorsports Press Association Writer of the Year Award.