CUP: NMPA Hall Induction Tonight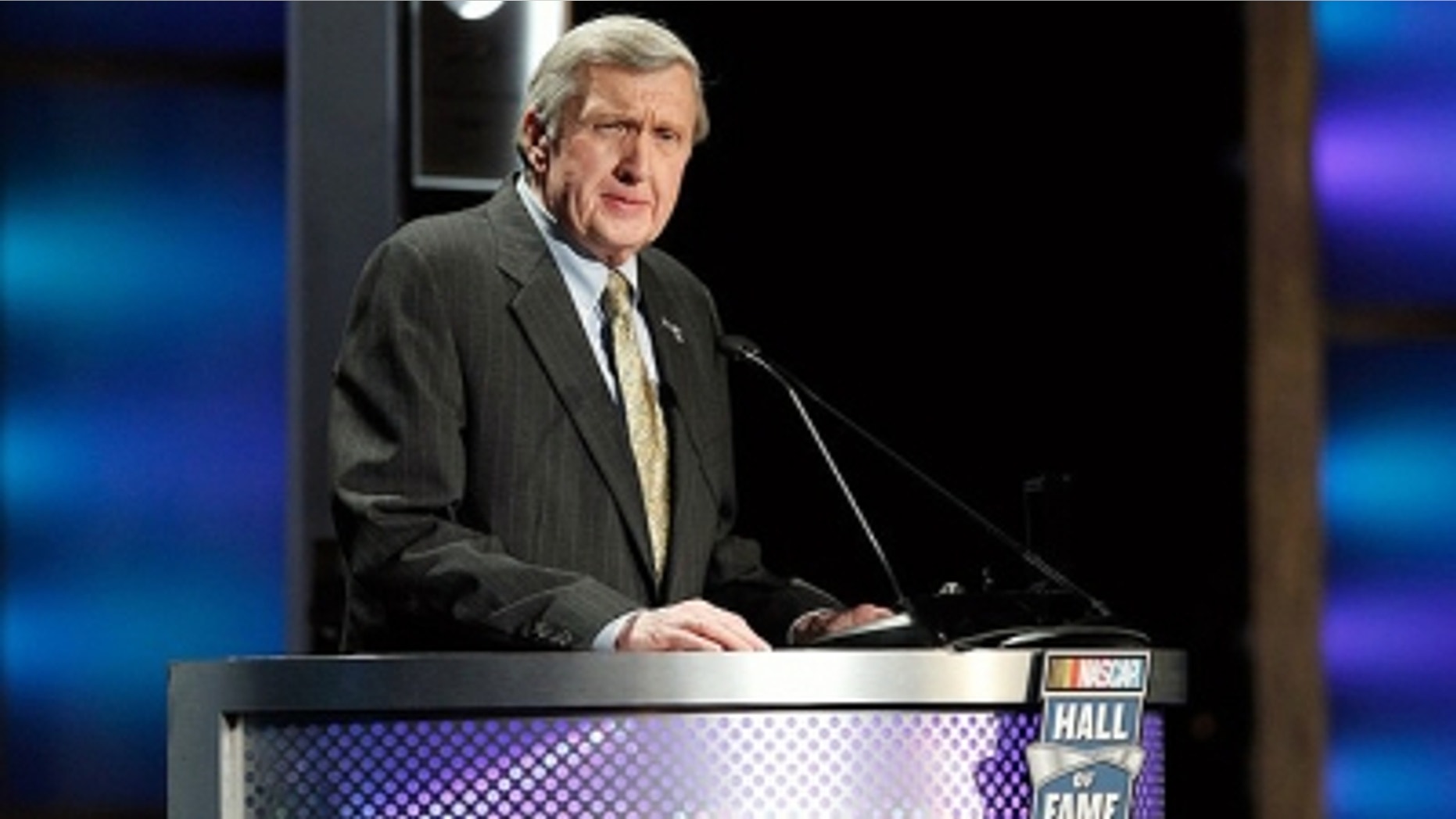 The National Motorsports Press Association Hall of Fame will gain three new members Saturday night in an induction ceremony in Charlotte, N.C.
Veteran broadcaster Ken Squier, the late track owner Joe Mattioli and the late NASCAR official Jim Hunter will be inducted into the NMPA Hall, which is located at Darlington Raceway.
Squier, Mattioli and Hunter were elected to the hall last year by members of the NMPA, an organization of writers, broadcasters and photographers.
Squier was one of the original members of the Motor Racing Network and perhaps is best known as the anchor of the 1979 Daytona 500 broadcast on CBS. The race was the first major NASCAR event televised flag to flag, and Squier made the call as Cale Yarborough and Donnie Allison crashed on the last lap, opening the door to a surprise win by Richard Petty.
Squier also was involved in the development of in-car cameras used in auto racing broadcasts.
Mattioli was the founder and long-time operator of Pocono Raceway in Pennsylvania. The unique three-turn track hosted its first 500-mile NASCAR event in 1974 and has been a series staple for almost 40 years.
Hunter began his career as a journalist but later joined NASCAR and served the organization in a number of positions. He also was president of Darlington Raceway.
Hunter was one of former NASCAR president Bill France Jr.'s top lieutenants.
The NMPA Hall of Fame was founded in 1965.
A list of hall members, with the dates of their inductions (Individuals with asterisks are deceased):
Bobby Allison (1993); Davey Allison* (1996); Sam Ard (1999)
Buck Baker* (1982); Buddy Baker (1997); Cannonball Baker* (1966); Neil Bonnett* (1997); Harold Brasington* (1992); Red Byron* (1966)
Bob Colvin* (1969); Jerry Cook (1989); Richard Childress (2012)
Darel Dieringer* (1988); W.C. "Junie" Donlavey (2009)
H. Clay Earles* (2000); Dale Earnhardt* (2001); Ralph Earnhardt* (1989); Chris Economaki* (2009); Richie Evans* (1986)
Bob Flock* (1981); Fonty Flock* (1965); Tim Flock* (1973); Ray Fox (1985); A.J. Foyt (2001); Bill France Sr.* (1976); Bill France Jr.* (2001)
Harry Gant (2003)
Barney Hall (2007); Ray Hendrick* (1993); Tom Higgins (2011); John Holman* (1980); Tommy Houston (2008); Jim Hunter* (2013); Harry Hyde* (2004)
Jack Ingram (1997); Dale Inman (2002); Bobby Isaac* (1979)
Dale Jarrett (2011); Ned Jarrett (1973); Junior Johnson (1973)
Carl Kiekhaefer* (1980); Alan Kulwicki* (1999)
Houston Lawing* (1987); Butch Lindley* (2006); Joe Littlejohn* (1975); Fred Lorenzen (1978)
Edwin "Banjo" Matthews* (1996); Dr. Joseph Mattioli* (2013); Paul McDuffie* (1965); Ralph Moody* (1990); Bud Moore (2002); Billy Myers* (1968)
Ed Otto* (2002); Cotton Owens* (1970)
Marvin Panch (1987); Raymond Parks* (1995); Benny Parsons* (1995); Jim Paschal* (1977); David Pearson (1991); Roger Penske (2010); Lee Petty* (1969); Maurice Petty(2007); Richard Petty (1998); Pat Purcell* (1967)
Tim Richmond* (2004); Glenn "Fireball" Roberts* (1965); T. Wayne Robertson* (2000); Jack Roush (2010); Ricky Rudd (2012)
Paul Sawyer* (2006); Wendell Scott* (2000); Ralph Seagraves* (1992); Jack Smith* (1981); O. Bruton Smith (2006); Ken Squier (2013)
Marshall Teague* (1968); Herb Thomas* (1965); Speedy Thompson* (1984); Curtis Turner* (1971)
Red Vogt* (1979)
Rusty Wallace (2010); Darrell Waltrip (2003); T. Taylor Warren* (2009); Joe Weatherly* (1965); Bob Welborn* (1982); H.A. "Humpy" Wheeler (2004); Rex White (1974); Waddell Wilson (2011); Glen Wood (2001); Leonard Wood (2002)
Cale Yarborough (1994); LeeRoy Yarbrough* (1990); Robert Yates (2010); Smokey Yunick* (1984)
Mike Hembree is NASCAR Editor for SPEED.com and has been covering motorsports for 31 years. He is a six-time winner of the National Motorsports Press Association Writer of the Year Award.