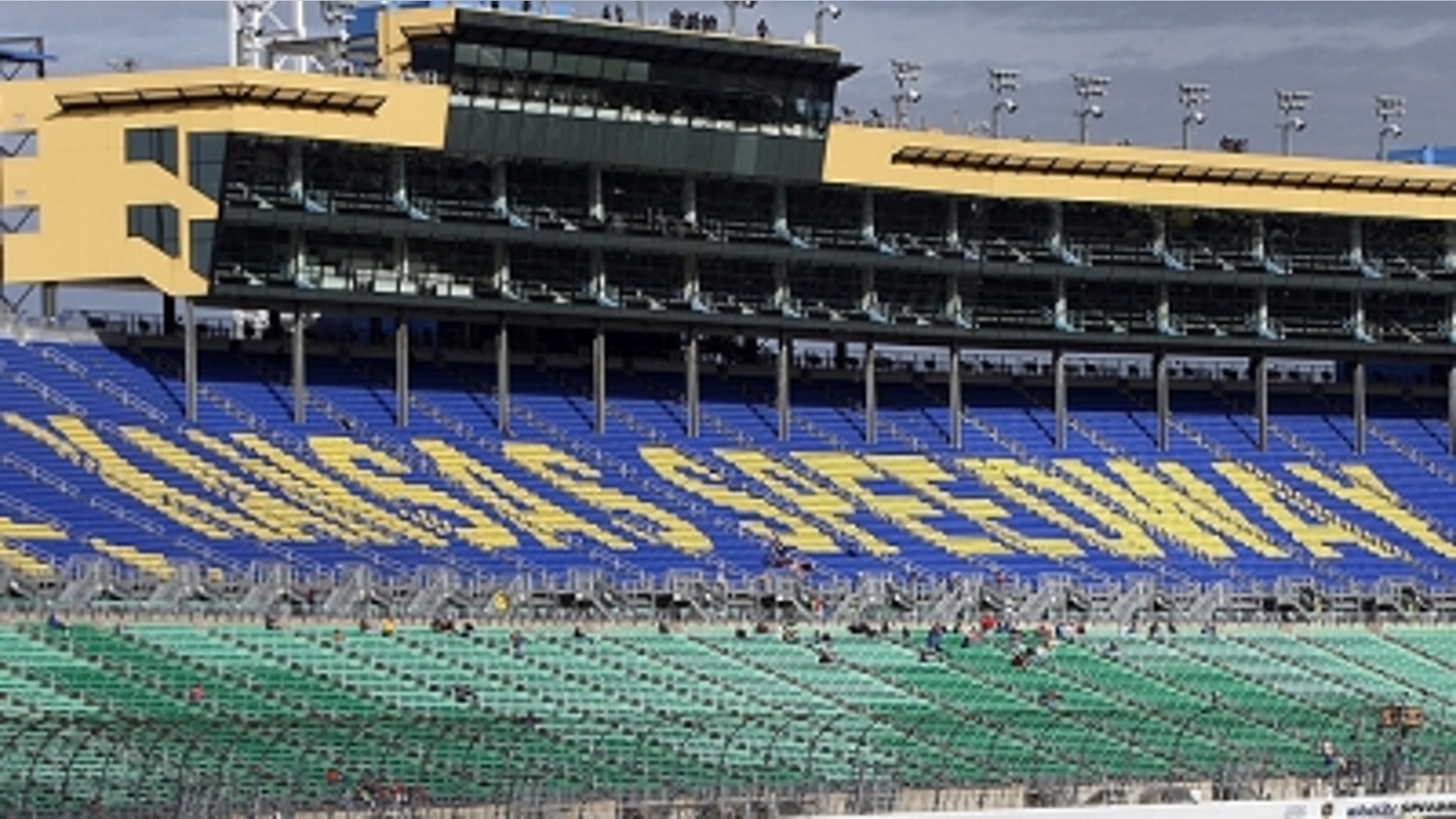 Sprint Cup teams will be faced with another mystery of sorts this weekend as the tour moves on to Kansas Speedway for the eighth race of the season.
Kansas is similar – but, of course, not identical – to other 1.5-mile tracks on the circuit, but there's a double whammy for teams to address this trip. The track was repaved last summer, and the Gen-6 car will be racing on it for the first time.
Last fall, speeds at the track made a quantum leap with the first runs on the repaved surface. Kasey Kahne set a track-record qualifying speed of 191.360 miles per hour, obliterating the previous record of 180.856. Every driver who qualified beat the previous record.
And no one will be surprised if the Gen-6 car is even faster at Kansas.
"We tested there a couple weeks ago," Carl Edwards said. "It went pretty well, but it was only our team, so we really don't know how we stack up, but it's lightning-fast.
"I think we were 207 or 209 miles an hour at the end of the straightaway there at Kansas, which was really good and really fast, but we didn't have any other teams there to compare with."
Although Jimmie Johnson, Jeff Gordon, Greg Biffle and Tony Stewart each own two victories at Kansas, the sentimental favorite might be Martin Truex Jr.
Truex finished second in both Kansas Sprint Cup races last season. He appeared set to win last week's race at Texas Motor Speedway but finished second to Kyle Busch after Busch beat him out of the pits on the final round of stops.
Truex hasn't won since 2007, a streak that has reached 210 races.
Busch rolls into the heartland with a stout streak of five straight top-five finishes, including a pair of wins. But he has never finished higher than seventh in Cup races at Kansas.
Practice for Sunday's STP 400 is scheduled at 1 p.m. (ET) Friday and at 10 a.m. and 12:30 p.m. Saturday. Qualifying is scheduled at 4:30 p.m. Friday.
Mike Hembree is NASCAR Editor for SPEED.com and has been covering motorsports for 31 years. He is a six-time winner of the National Motorsports Press Association Writer of the Year Award.