CUP: Newman Returns As Winner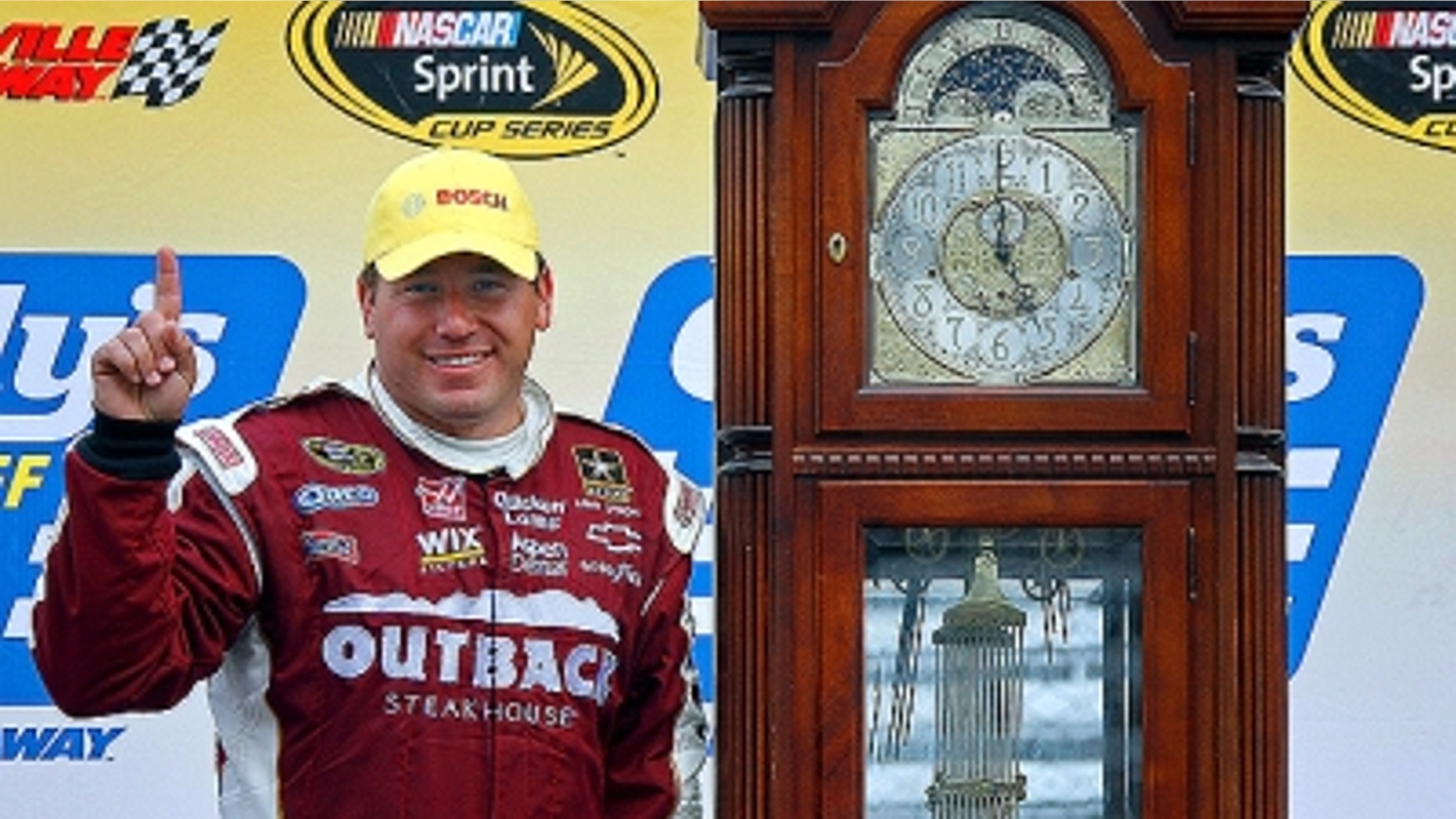 Ryan Newman's only victory in the 2012 Sprint Cup season occurred in the spring race at Martinsville Speedway, and it was a zinger.
Newman didn't appear to have a serious shot at winning the race, but, with two laps to go, a bold move by Clint Bowyer resulted in a crash that derailed leaders Jeff Gordon and Jimmie Johnson, and Newman slipped by to take the lead and the win.
Bowyer's wild move fueled the fire between the Toyota driver and Jeff Gordon, and their issues would be revived later.
For Newman, however, Martinsville was all splendid.
"I got a run off Clint, Clint went to block me, basically gave him the shot to get him up inside of Jeff, and they went three wide," Newman said. "I think Clint hit the curb just a little bit, Jimmie pinched him down, Dale (Earnhardt Jr.) kind of spun and got shuffled up, and I snuck around the inside of them and basically just put ourselves in a position with our Outback Chevrolet to take advantage of that situation, and led the last couple laps under green and got that first grandfather clock.
"It was an awesome finish for me, a tough one for some other guys. But it was just great short-track racing."
Newman rebounded from a pit-road speeding penalty to be in position to win the race.
"We never give up in any situation," he said. "That was just one good example. But we had known that in the past we had had a good car there, so we kind of went with the same setup and same package, and the car was good. I put ourselves in a bad situation when I was busted for speeding in that position.
"I didn't think I could get busted for speeding on pit road because of the way the timing lines were, and I did, so that was my mistake. But to fight back the way we did, we made the car better throughout the race, and it was just great teamwork. The guys did a good job on that last pit stop to put me out fifth, which gave me the opportunity to give Clint a little extra courage going into turn one.
"But every weekend we have different challenges, and as a team, every team has different challenges, but for our team, we never give up, and I am sure every team says that. It's just a matter of who fights through it the best. We had a great Sunday a year ago."
Newman could use another. He's 20th in points entering the season's sixth race.
Mike Hembree is NASCAR Editor for SPEED.com and has been covering motorsports for 31 years. He is a six-time winner of the National Motorsports Press Association Writer of the Year Award.