CUP: NASCAR Monday Notebook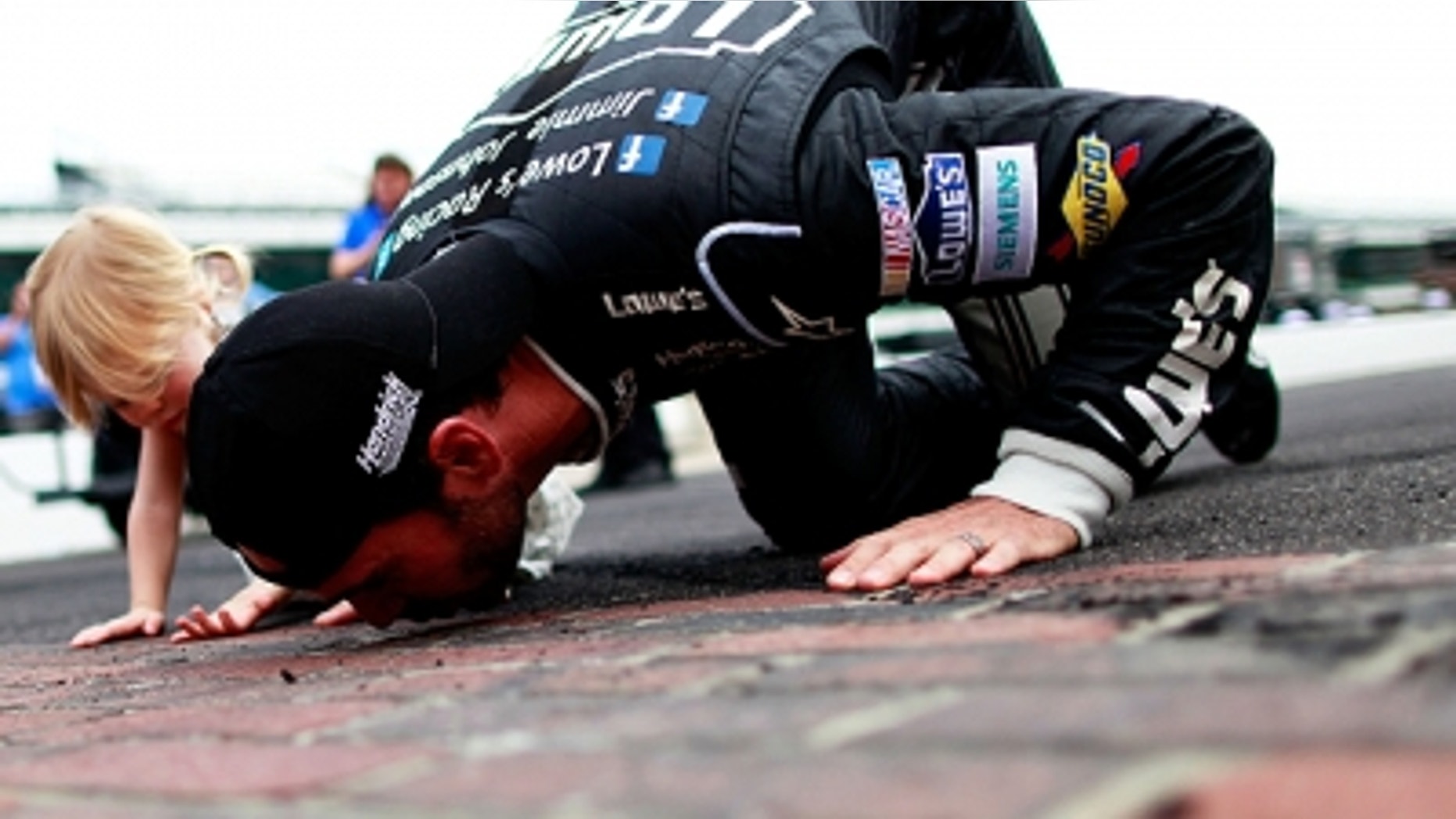 Look Out, Shuey – Jimmie Johnson is gaining on Michael Schumacher. Well, sort of.
In scoring his fourth victory at Indianapolis Motor Speedway Sunday, Johnson tied Hendrick Motorsports teammate Jeff Gordon for the most Sprint Cup wins at racing's most famous track. And he moved within one of matching Schumacher's track record of five victories.
Schumacher won the United States Grand Prix five times at IMS.
Hornish Jr. Eyeing Top 10s – Sam Hornish Jr. finished 16th Sunday in his third race substituting for the suspended AJ Allmendinger at Penske Racing.
He wants more.
"I want to get top-10 and top-five finishes and challenge for wins in the Shell/Pennzoil Dodge," Hornish said. "We're taking steps and heading in that direction. It's going to take us a little bit of time to get there. Hopefully, I'll get the time to be able to do that.
"The big thing for me is to keep bringing the car home clean, getting as much experience as I can out there and learn as much as I can."
Hornish is scheduled to drive the Penske No. 22 Dodge again this week at Pocono Raceway.
Meanwhile, Allmendinger has dropped to 25th in Sprint Cup points. Although he has missed three races, he remains in front of five drivers who have run the full 20-race schedule.
ISC To Upgrade Wireless Systems – International Speedway Corp. plans to enhance the wireless systems at its Sprint Cup tracks.
ISC announced Monday that American Tower Corp. and Corning Cable Systems will design and install new fiber optic cable networks at its tracks.
"We are committed to enhancing the fan experience at all of our major motorsports facilities to better grow ISC's business," said ISC vice president Craig Neeb. "Our customers want greater ability to communicate using their wireless devices when they attend our events. We, too, want the ability to connect with these customers as they enter our motorsport facilities with timely information to enhance their event-day experience."
Speedway wireless systems often are strained by the volume of cell-phone and internet demand during race weekends.
Mike Hembree is NASCAR Editor for SPEED.com and has been covering motorsports for 30 years. He is a six-time winner of the National Motorsports Press Association Writer of the Year Award.