CUP: MWR Continues Early-Season Roll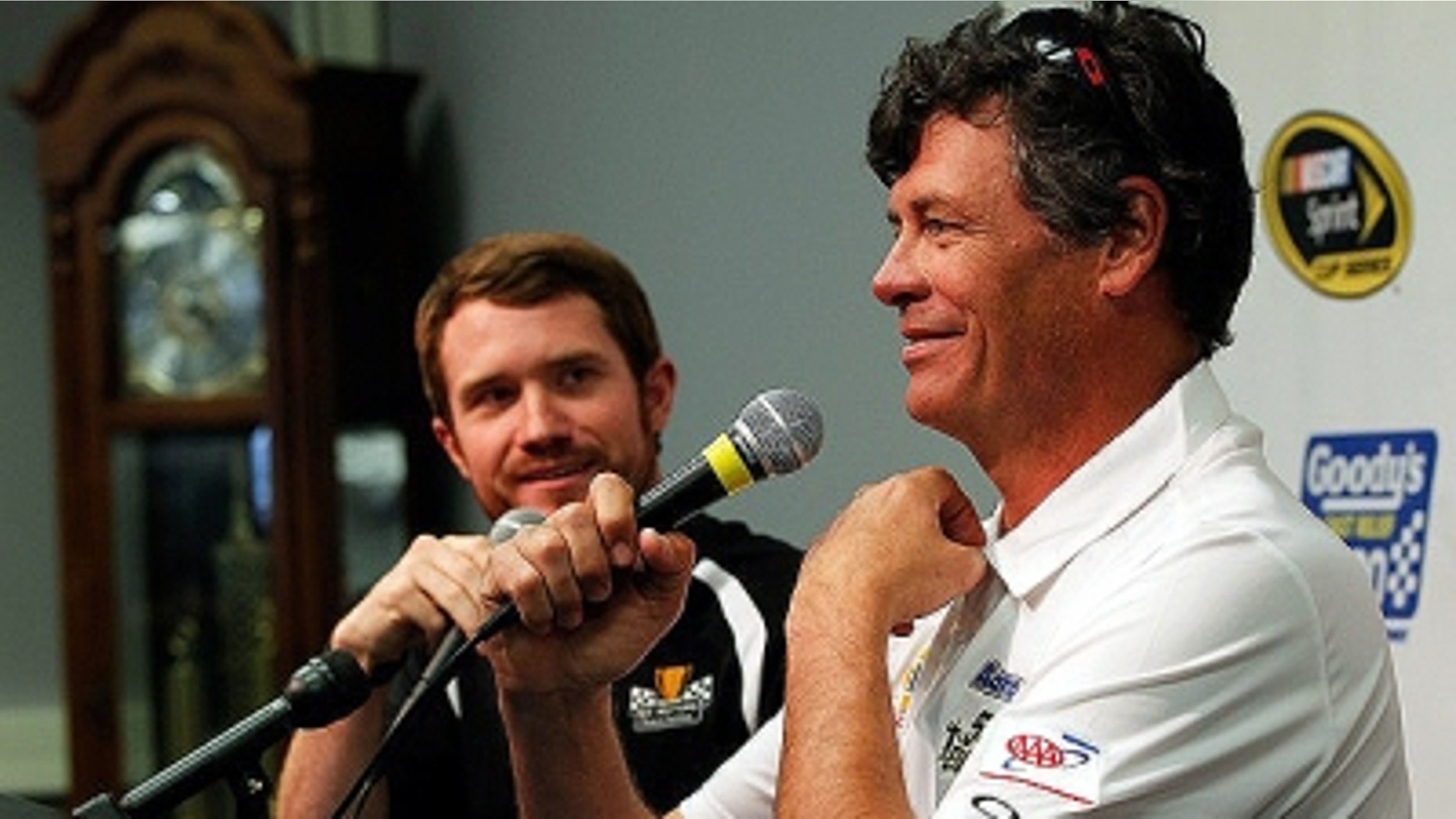 It's good to be Michael Waltrip these days.
Monday night Waltrip watched his home-state team, the University of Kentucky, win another NCAA men's basketball championship.
He perhaps had a copy of the current Sprint Cup point standings to provide some entertainment during timeouts. That list shows Michael Waltrip Racing drivers Martin Truex Jr. (tied for third) and Clint Bowyer (ninth) sitting in the Sprint Cup top 10 and the MWR 55 car, driven by an assortment of drivers, sitting in ninth in owner points.
It should be an enjoyable Easter week in the MWR camp.
"It's been fun to see the cars run like they have," Waltrip said. "Bristol, obviously, might be the highlight of our existence with all three cars racing up front with the chance to win (and finishing third, fourth and fifth). … Then to come to Martinsville and see all those trucks parked on the proper end of parking (in the garage area). I've had to look for my truck in some really interesting places over the years for where they may be parked. I like having them all staged up toward the front.
"It's very rewarding. This process has certainly been a long one and a difficult one. Some of those guys have 20 or 25 years head start on us. We've done a nice job, I think, of establishing ourselves as people that are going to be here week in and week out (and) hopefully win races on a consistent basis one day."
In fact, MWR currently is outgunning the more prominent Toyota team, Joe Gibbs Racing. JGR has had a slow start, with Denny Hamlin seventh in points and Kyle Busch and Joey Logano outside the top 12.
Brian Vickers, driving part-time for MWR in the No. 55 that will be piloted most of the season by veteran Mark Martin, said Martin has been a key to the team's early-season surge.
"Not only has Mark done everything that Michael has said, and it's definitely shown to me, but he's even done it and contributed those resources when he's not at the race track," Vickers said. "In Bristol, I talked to Mark almost every day, and he talked to the crew.
"Mark has really shown me a lot, and I've learned from him. This is not just an opportunity for me to be in a race car, it's actually an opportunity for me to learn from the best in the industry and how he is not just a race car driver, but the leader of the team. He's definitely contributed a lot to everything Michael alluded to, and not just when he's here. Even when he's not here."
Mike Hembree is NASCAR Editor for SPEED.com and has been covering motorsports for 30 years. He is a six-time winner of the National Motorsports Press Association Writer of the Year Award.