CUP: Monday NASCAR Notebook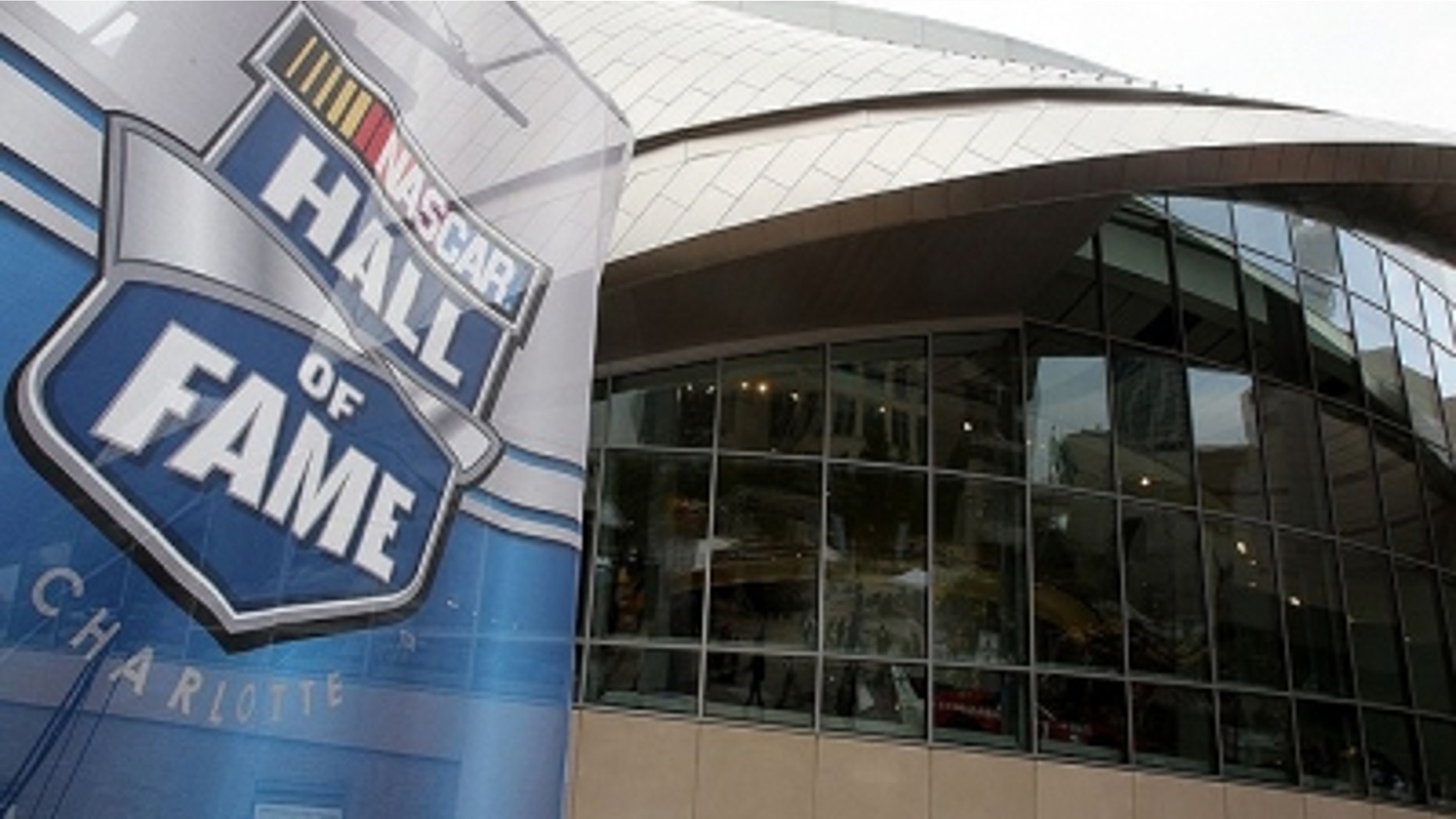 CHARLOTTE ACTION HEATS UP: — It will be another busy week around the Queen City, as NASCAR returns to Charlotte for a second consecutive week. The action starts Wednesday at the NASCAR Hall of Fame, when the five new inductees for the Hall's Class of 2014 will be announced. A panel of racers, track operators, media and others will select the five from a group of 25 nominees.
On Thursday, the on-track activity resumes at Charlotte Motor Speedway, with NASCAR Nationwide Series practice and NASCAR Sprint Cup practice. The Cup boys also will enjoy a rare Thursday night qualifying session. SPEED will televise the 1 and 5 p.m. ET Nationwide practices, Sprint Cup practice at 3:30 p.m. and Cup qualifying at 7 p.m.
Friday is dark at the big track, although The Dirt Track at Charlotte, which is across the street from CMS, will play host to a World of Outlaws winged sprint car race Friday night.
Saturday CMS will have the two final Sprint Cup practices for the Coca-Cola 600, as well as NNS qualifying and the race. The Coca-Cola 600, NASCAR's longest race, is Sunday evening.
ANOTHER APPEAL SET — Friday at the NASCAR R&D Center in Concord, N.C. an appeal hearing will be conducting on the suspensions of two Richard Childress Racing crewmembers for their alleged involvement in an assault on Nelson Piquet Jr. after the Richmond race last month. Piquet and Brian Scott tangled on track in that race, after which Piquet appeared to kick Scott in the groin on pit road.
The fight then carried over to the motorcoach compound. After the fight, RCR crewman Michael Scearce, 50, of Mount Ulla, N.C. was charged with two counts of assault. Thomas Costello, 35, of Kannapolis, N.C. was charged with one count of assault. Court dates are pending.
JIMMIE'S HOUSE — With Hendrick Motorsports located just a stone's throw away from Charlotte Motor Speedway, it's no surprise that the team is really, really good here. In fact, the three drivers with the most points race victories at the 1.5-mile track all drive for Hendrick now: Jimmie Johnson (6), Jeff Gordon (5) and Kasey Kahne (3). With his victory Saturday night, Johnson now also has more Sprint All-Star Race victories (4) than any other driver.
On Sunday night, Johnson will attempt to sweep the all-star event and the Coca-Cola 600 on consecutive weekends. The CMS sweep has happened seven times before: Darrell Waltrip (1985), Davey Allison (1991), Dale Earnhardt (1993), Jeff Gordon (1997), Johnson (2003), Kasey Kahne (2008) and Kurt Busch (2010).
Some more CMS trivia: 517 drivers have competed in at least one points race at CMS since it opened in 1960. Some 364 drivers have competed in at least two races here.
David Pearson holds the record for most consecutive poles at CMS with 11, set from the fall of 1973 through 1978.
ANNETT RETURNING — Driver Michael Annett Tweeted Monday that he will return to the wheel of the No. 43 Richard Petty Motorsports NASCAR Nationwide Series Ford this weekend at Charlotte Motor Speedway. Annett has been out since fracturing and dislocating his sternum in a frightening crash in the season-opening race at Daytona International Speedway.
Tom Jensen is the Editor in Chief of SPEED.com, Senior NASCAR Editor at RACER and a contributing Editor for TruckSeries.com. You can follow him online at twitter.com/tomjensen100.