CUP: Michigan Power Rankings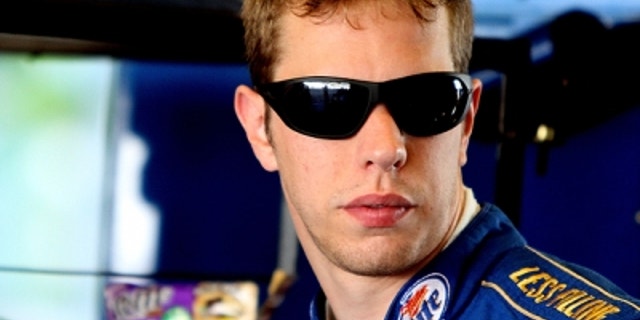 NEWYou can now listen to Fox News articles!
Greg Biffle won Sunday's Pure Michigan 400 at Michigan International Speedway, but on the basis of his second consecutive runner-up finish, Brad Keselowski moves to the top of the FOXSports.com/SPEED.com Power Rankings.
The new list:
1. BRAD KESELOWSKI — In the last seven races, Keselowski has one victory, five top fives and no finishes outside the top 10. His average finish in that period is 4.43. He's ready to go for the championship. Last week: 2nd.
2. DALE EARNHARDT JR. — To finish fourth in a backup car that had never turned even a single lap in practice speaks volumes about how far Earnhardt and the 88 team have come. Last week: 4th.
3. GREG BIFFLE — An impressive display of speed all weekend from Biffle, who had only one top five in the prior seven races. He earned his second victory of the year on Sunday. Last week: 3rd.
4. JIMMIE JOHNSON — A catastrophic engine failure with six laps to go cost Johnson the victory, but he's still one of the men to beat this year. Last week: 1st.
5. MATT KENSETH — Michigan was not a good race for Kenseth, who finished 17th, yet managed to move to second in points behind his Roush Fenway Racing teammate Biffle. Last week: 5th.
6. MARTIN TRUEX JR. — Fast enough to run up front but unable to seal the deal, Truex was a respectable 10th in his Michael Waltrip Racing Toyota. Last week: 7th.
7. CLINT BOWYER — Seventh in points and seventh at Michigan put Bowyer seventh in the Power Rankings this week, as his good season continues. Last week: 9th.
8. TONY STEWART — One of three cars afflicted by the failure of a Hendrick Motorsports engine, Stewart is still someone who can get hot at any minute. Last week: 8th.
9. KASEY KAHNE — Despite a wild ride through the infield grass during Mark Martin's crash, Kahne rebounded to finish an excellent third. Last week: 11th.
10. RYAN NEWMAN — The Stewart-Haas driver manned up and finished an excellent eighth despite being so sick he needed an IV before the race. Last week: 12th.
11. KEVIN HARVICK — The return of Gil Martin to a supervisory role with the No. 29 team had little impact, as a frustrated Harvick finished 16th. Last week: 9th.
12. DENNY HAMLIN — After sweeping both Michigan races last season, the three Joe Gibbs Racing Toyotas were shockingly uncompetitive this time around. Last week: 10th.
13. KYLE BUSCH — The defending Michigan race winner, Busch never even got close to the front at Michigan. A very disappointing finish of 13th meant maybe he should have stayed for Happy Hour. Last week: 13th.
14. CARL EDWARDS — He still needs to win or miss the Chase and he was clearly behind Biffle, but Edwards' sixth-place finish tied for his second-best of the year. Last week: 16th.
15. MARCOS AMBROSE — After winning at Watkins Glen, Ambrose backed it up with an excellent top-five finish in Michigan. Last week: 15th.
16. PAUL MENARD — Best of the Richard Childress Racing bunch, Menard earned his fifth top-10 finish of the season. Last week: 17th.
17. JEFF GORDON — A tough blow to Gordon's "Drive For Five." His Chevy blew an engine and with it, Gordon lost any reasonable chance of making the Chase. Last week: 14th.
18. JAMIE McMURRAY — How's this for a stat? McMurray finished 14th for the fifth time this season. Last week: 19th.
19. ARIC ALMIROLA — The Richard Petty Motorsports driver finished 20th, not a bad day's work. Last week: 20th.
20. JOEY LOGANO — A disastrous 31st-place finish for Logano, who is not helping his Silly Season prospects. Last week: 18th.
Tom Jensen is the Editor in Chief of SPEED.com, Senior NASCAR Editor at RACER and a contributing Editor for TruckSeries.com. You can follow him online at twitter.com/tomjensen100.