CUP: Martinsville Power Rankings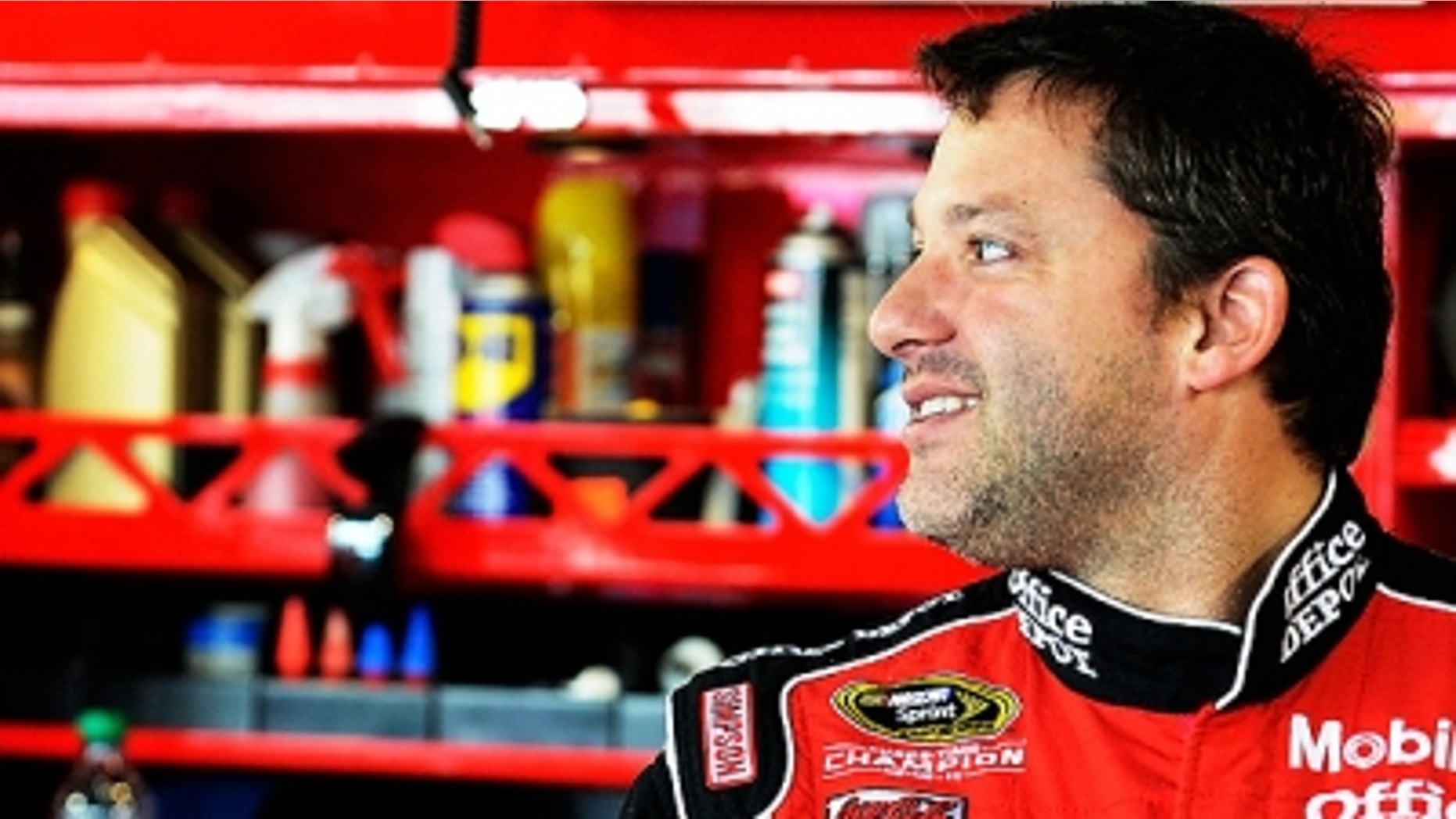 Even though his Stewart-Haas Racing teammate Ryan Newman won the Goody's Fast Relief 500, it's Tony Stewart who holds onto the top spot in this week's FOXSports.com/SPEED.com Power Rankings.
This week's list:
1. TONY STEWART — At one point, Stewart was a lap down to the leaders, yet he rallied to finish seventh and his teammate won the race. A pretty fine day for the owner/driver. Last week: 1st.
2. DALE EARNHARDT JR. — Don't look now, but Earnhardt has had top-five finishes two weeks in a row and three in six races. Oh, yeah, he's also second in points. Last week: 4th.
3. GREG BIFFLE — He leads the Sprint Cup points standings, but a 13th-place run at Martinsville was nothing to get excited about. He'll be glad to see Texas in two weeks. Last week: 2nd.
4. MATT KENSETH — He usually struggles badly at Martinsville, but this time, Kenseth pulled out an excellent fourth-place finish, far and away best among the Roushkateers. Last week: 5th.
5. JIMMIE JOHNSON — Yes, Johnson finished 12th. But he drove through the field twice and looked the part of a five-time champion until he got wrecked. Last week: 7th.
6. RYAN NEWMAN — The fifth different winner in six races, Newman was in the right place at the right time to capitalize on an opportunity when it counted. Huzzah! Last week: 11th.
7. MARTIN TRUEX JR. — You never heard Truex's name all race long and suddenly the checkered flag flew and he finished fifth, his fourth top-10 of the year. Last week: 6th.
8. KEVIN HARVICK — One of the biggest disappointments Sunday was defending race-winner Harvick's woeful 19th-place finish. Ouch. Last week: 3rd.
9. DENNY HAMLIN — Sixth-place is good for most drivers at most tracks. Sixth for Hamlin at Martinsville is subpar. His Joe Gibbs Racing Toyota was way behind Hendrick Chevys. Last week: 8th.
10. BRAD KESELOWSKI — The Bristol winner said he thought he was hosed on the restart order at the end of the race. Hard to disagree with that assessment. Last week: 15th.
11. JEFF GORDON — Even though he finished 14th, Gordon led 328 laps and looked like a guy who has seven Martinsville victories to his credit. Great run, bad luck at the end. Last week: 12th.
12. CLINT BOWYER — Top 10 in both the race and the points, Bowyer has shown surprising speed this year with Michael Waltrip Racing. Last week: 10th.
13. CARL EDWARDS — After being bog slow Friday and Saturday, some would say finishing 11th was good for Edwards. But he does not yet have the speed of a championship contender. Last week: 13th.
14. AJ ALLMENDINGER — The 'Dinger scored a career-best runner-up finish behind Ryan Newman. Nice run. Last week: 18th.
15. JEFF BURTON — Burton was fast at times but appeared to have engine problems and ended the race 22nd. Last week: 17th.
16. JOEY LOGANO — For the second race in a row, Logano finished outside the top 20, but he held on to 13th in points. Last week: 16th.
17. KYLE BUSCH — Another awful outing for Busch, who hasn't been a factor for much of the season, aside from his second at California. Last week: 9th.
18. ARIC ALMIROLA — A great eighth-place run for Almirola, who drove smart and tough. Last week: Unranked.
19. PAUL MENARD — An ugly 26th-place finish for Menard, who has finished the last three races worse than the ones immediately before. Last week: 14th.
20. KASEY KAHNE — Engine failure while running in top three dooms Kahne to a hugely disappointing finish. Last week: 20th.
Tom Jensen is the Editor in Chief of SPEED.com, Senior NASCAR Editor at RACER and a contributing Editor for TruckSeries.com. You can follow him online at twitter.com/tomjensen100.