CUP: Martinsville Challenging For Patrick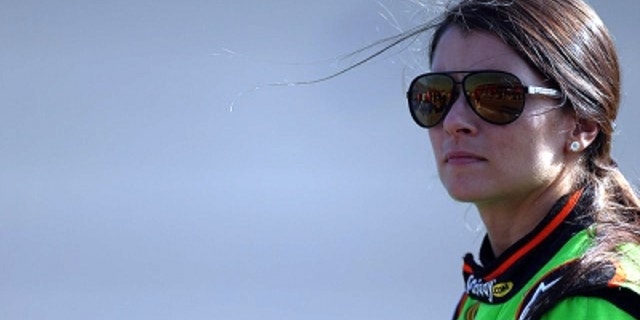 NEWYou can now listen to Fox News articles!
In a season that is overloaded with challenges, Danica Patrick faces what many consider one of her biggest this week – 500 laps around Martinsville Speedway, the smallest but one of the toughest tracks on the Sprint Cup circuit.
It's patience, it's bumping, it's thumping, it's endurance, it's 1,000 left turns. It adds up to a long and often frustrating day.
And, Sunday's STP Gas Booster 500 will be Patrick's debut outing at the famous paper clip.
Patrick's run also would add a touch of history to the storied track, which opened in 1947 and has been a part of the Cup series since its first season, 1949. Although women have raced in Nationwide, Truck, Modified and Late Model events at Martinsville, Patrick would be the first in Cup.
Patrick chose not to test at Martinsville but got a taste of the Martinsville experience by testing last month at "Little Rock," a flat short track adjacent to Rockingham (N.C.) Speedway.
"I am actually really excited about Martinsville," Patrick said. "I like the little short tracks. They're fun. We're going to be close racing a lot of the time.
"We went testing out at Little Rock and got a feel for a track like Martinsville. I thought we actually made some really big gains that day. It was fun. Is there time to look down at your water and oil temperatures? No, there's not. I think it will be fun, and I had no idea that a woman had not competed at Martinsville (in Sprint Cup), but I guess these are things I'll find out along the way."
Crew chief Tony Gibson described Martinsville as Patrick's "biggest challenge."
"It's a tough place for any veteran to go, let alone a rookie," Gibson said. "It's going to be a big challenge for her. It's worse than Bristol because you're constantly in traffic, and guys are constantly bumping into you and into the side of you.
"Martinsville will be her biggest challenge, for sure, and the focus will be just on finishing clean and learning as much as she can so we can prepare for the second time she goes to Martinsville in the fall. If she can do that, she'll be in good shape."
Patrick has had a sour season since claiming much of the spotlight during Daytona Speedweeks.
"I feel like it's pretty obvious that Daytona would be my answer to which track makes me feel most comfortable," she said. "I think that in Phoenix we were starting to get a little bit closer in the race and we blew the tire. I feel relatively comfortable at short tracks.
"I think the mile-and-a-halfs are, oddly enough, I feel like one of the bigger challenges because if the car isn't right, there are so many more lanes to race on that the leaders come really fast. You're working at a higher speed, and that grip is a premium. We're going to find our good races and bad races, and I don't think it's necessarily going to be about what kind of track it is. I think our speedway stuff is really good at this point."
Mike Hembree is NASCAR Editor for SPEED.com and has been covering motorsports for 31 years. He is a six-time winner of the National Motorsports Press Association Writer of the Year Award.