CUP: Magic 200 Mark Eyed At Michigan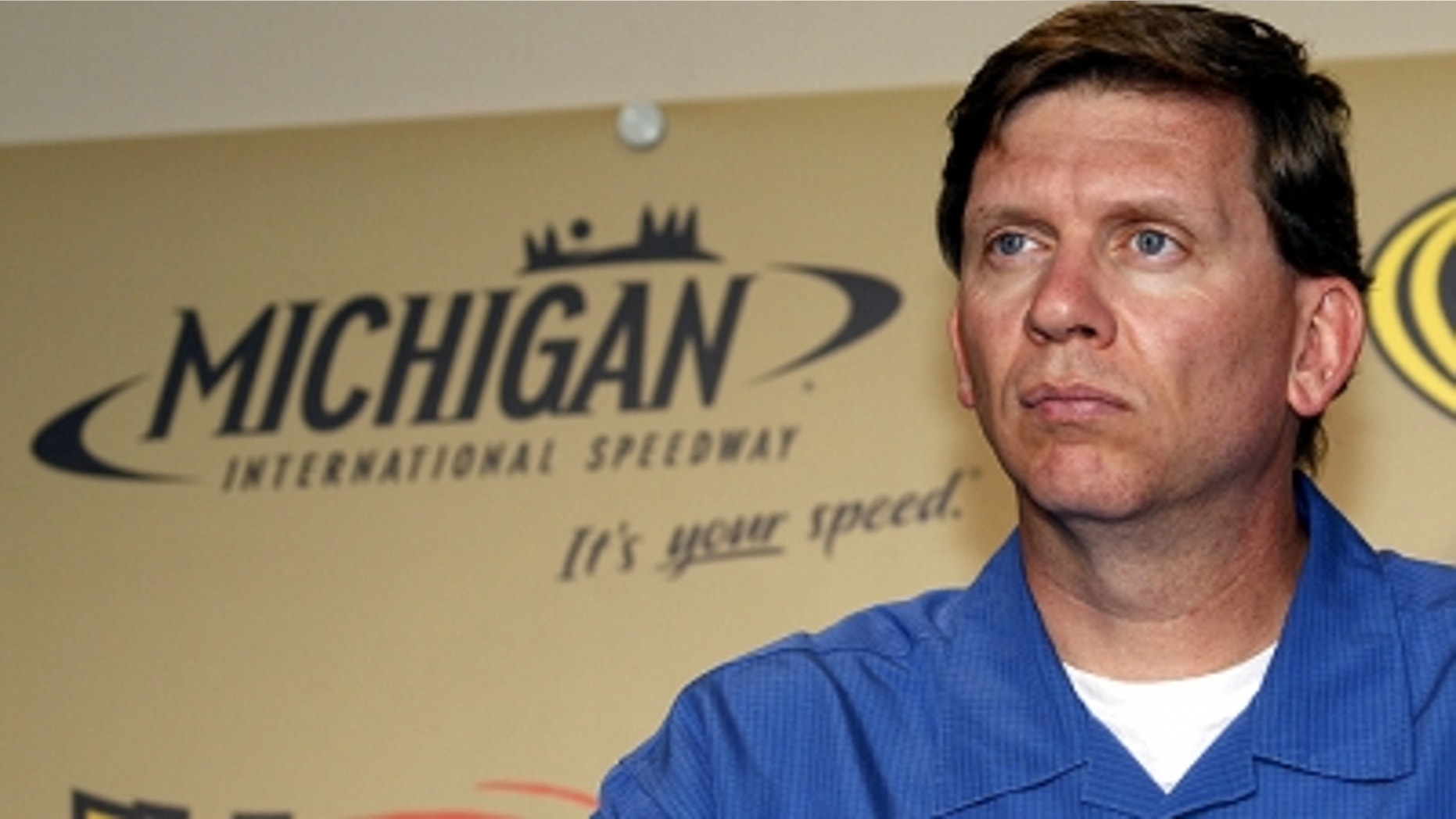 Talladega Superspeedway probably will remain the fastest all-time track in NASCAR, thanks to the 212.809-mile-per-hour qualifying lap Bill Elliott wrote into the record book there in 1987.
After an airborne crash almost sent Bobby Allison's car into the frontstretch grandstands that same year, restrictor plates were called on to put a crimp in spaceship speeds at Talladega and its sister track, Daytona International Speedway.
The days of the wide open frontier in NASCAR were over.
For most of recent history, the fast 1.5-mile layouts at Atlanta and Texas have wrestled for the claim of NASCAR's fastest. Geoffrey Bodine posted a breath-taking fast lap of 197.478 mph in Atlanta qualifying in 1997.
Michigan International Speedway's current qualifying record – 194.232 – is owned by Ryan Newman.
Those numbers are likely to be pushed to the back of the room this weekend as MIS debuts a freshly repaved racing surface that is likely to send average speeds into the 200-mile-per-hour range.
More will be known about the new Michigan limits Thursday as Sprint Cup drivers run a pair of test sessions (8-11 a.m. and 1-4 p.m.) at the track in preparation for Sunday's Quicken Loans 400.
Track president Roger Curtis is ready for dynamite. "There's no doubt in my mind that we'll become NASCAR's fastest track, although I guess we could be surprised by the weather," he said.
Curtis has a stuffed cheetah, representing one of the world's fastest animals, to present to the race pole winner.
"I'm thinking the pole lap is going to be between 200 and 201," Curtis said. "When we had five drivers here for tests, we had speeds in the 202-203 range, but the temperatures are going to be hotter this week."
It's a spectacle of speed that's likely to draw a bigger crowd to MIS than in recent years.
"Speed is sexy; it sells," Curtis said.
Curtis frequently roams the grandstands and parking areas of his speedway to talk to fans, and he said the idea of a new playground of speed has juiced this week's atmosphere.
"It's a spectacle no matter what, but then you add on the excitement that's very palpable with the new pavement and what the speeds are going to be and what the racing will be like," he said.
"It's kind of a step off into the unknown, especially for the teams."
In addition to the new pavement, there will be another subtle shift in the MIS landscape this week. The track's turns have been banked at 18 degrees, but Curtis said the repaving resulted in the top lane in the turns increasing to 19 degrees.
Could Michigan's new speeds be too fast?
"NASCAR took reams and reams of data back to the Research and Development Center from the tire tests, and they keep telling me they're very, very comfortable," Curtis said. "Of course, that's based on five cars. We'll have 43-plus this week, but I feel comfortable based on all the information and data that we're in good shape."
Mike Hembree is NASCAR Editor for SPEED.com and has been covering motorsports for 30 years. He is a six-time winner of the National Motorsports Press Association Writer of the Year Award.