CUP: Logano Eyes Next Step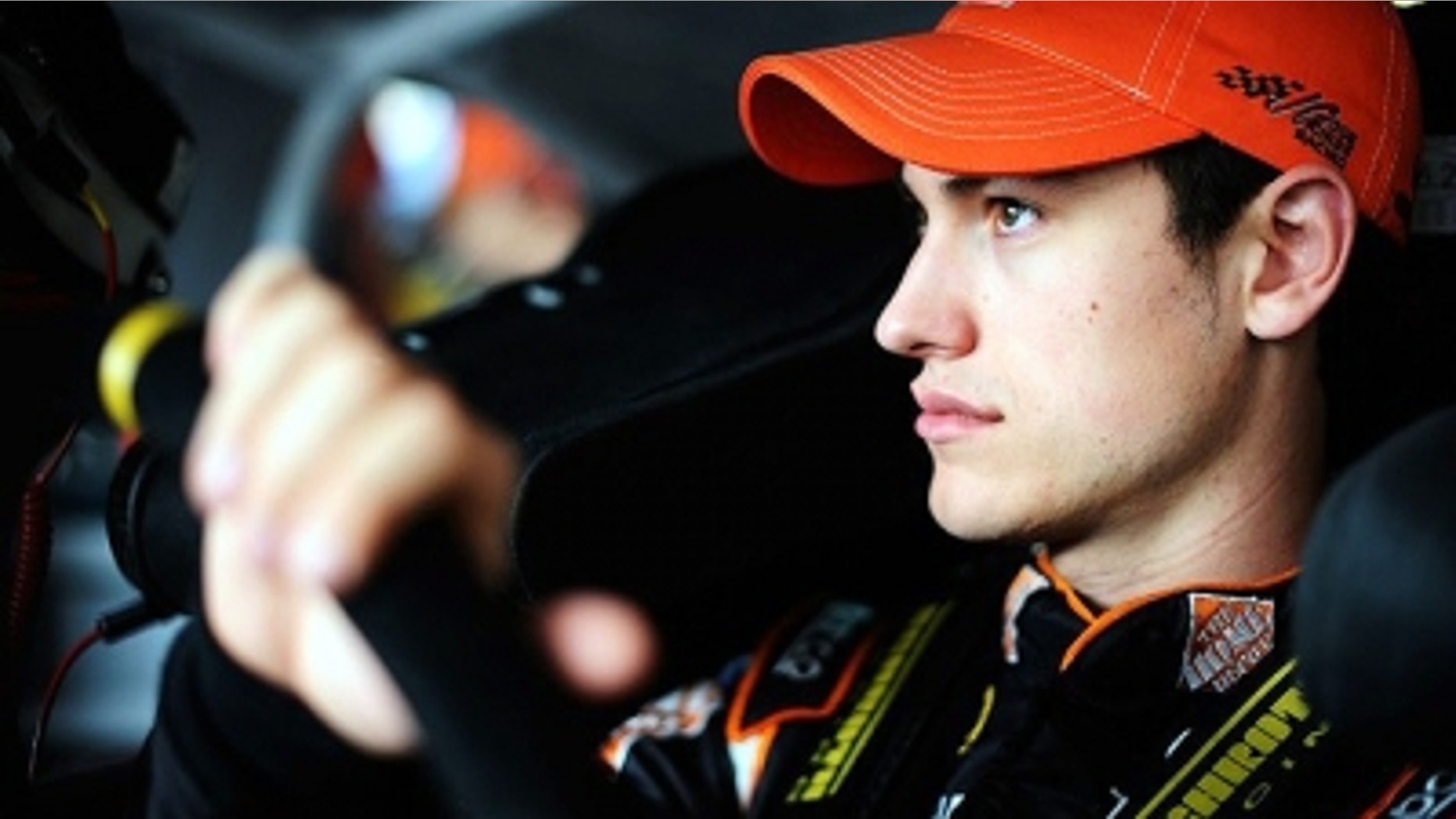 Joey Logano is barely 22 years old, so it seems a bit ridiculous to make every race weekend a referendum on his NASCAR future.
But Logano's results over the next few months – as the Sprint Cup Series rushes toward the start of the Chase – are likely to determine at least his short-term future in the sport. And his next opportunity to make a statement in that direction will arrive Sunday at Michigan International Speedway in the Quicken Loans 400.
Logano reignited chatter about his future Sunday by finally ending a pesky winless streak with a solid victory at Pocono Raceway. Afterward, he said he remains uncertain about his future ties to Joe Gibbs Racing, where he has run full-time for four seasons.
The Pocono win – and general improvement this season – boost Logano's portfolio significantly, but numbers over the next several weeks likely will talk louder.
Logano elbowed into the Chase wild-card discussion with the Pocono win, although he currently is third (to Kyle Busch and Ryan Newman) in that battle. Logano is 15th in points entering Sunday's race.
Success at Pocono could lead to success at Michigan. Both tracks are very fast, and both have been repaved recently.
"I'm not real sure of what to expect at Michigan just like we weren't really sure what to expect at Pocono," Logano said. "The Pocono race turned out to be a pretty good one, and hopefully Michigan will be just the same.
"One thing that we do know is that the track is going to be fast. It will be very interesting to see what kind of times we will run and how many grooves of racing we will have there. In the end, the car and the team who gets the most out of Thursday will likely be the car to beat all weekend long. I just hope that car is us."
NASCAR has scheduled six hours of testing at MIS Thursday to give teams plenty of time to adjust to the new surface. Testing is scheduled from 8 to 11 a.m. and 1 to 4 p.m. Thursday. There is speculation that qualifying speeds on the fresh surface might reach 200 miles per hour.
"You can't let your guard down in this sport, or you will get knocked down a lot quicker than the time it took you to get built up," Logano said. "We need to go to Michigan with the same outlook and attitude that we had going into Pocono.
"The two race weekends are very similar. We are going to a track that has just been repaved, we have a day of testing this time around instead of two and then our normal race weekend. So we need to use Thursday's test session and try and get our car as close as we can. Then, hopefully when Friday rolls around, we will have a good game plan and we can have the same type of success that we did in Pocono."
Logano said he has to leave the Pocono excitement behind if he hopes to run well at Michigan.
"It's been a great week celebrating our Pocono win," he said. "We've got to do a ton of media, and I've gotten a lot of congratulatory voicemails, text messages and tweets. It's been a lot of fun taking it all in, and it means a lot to me. But now we have to put that weekend behind us, and we have to focus on Michigan."
Mike Hembree is NASCAR Editor for SPEED.com and has been covering motorsports for 30 years. He is a six-time winner of the National Motorsports Press Association Writer of the Year Award.