CUP: Kenseth Move Sets Off Contract Talk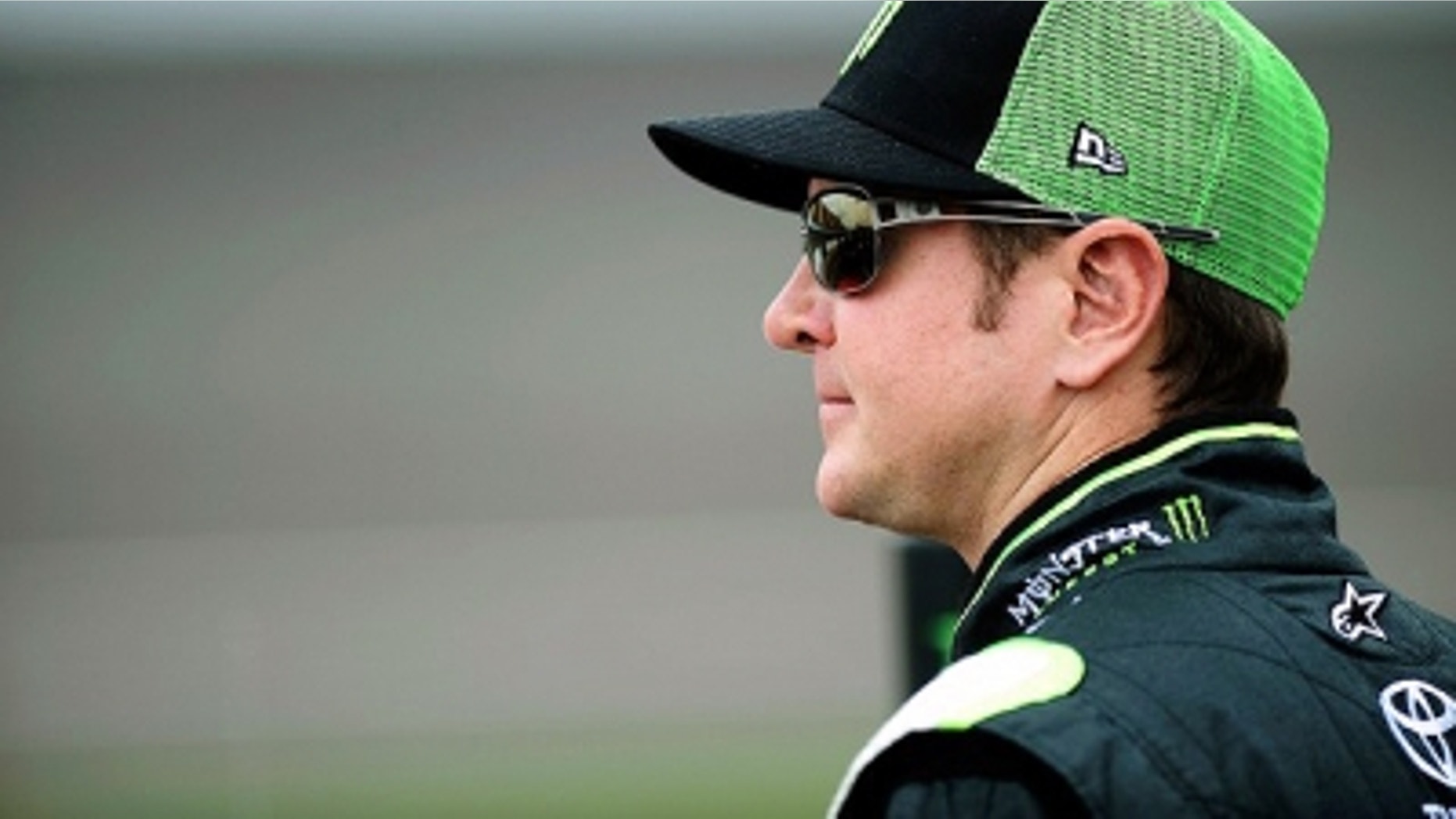 Should Matt Kenseth's departure from Roush Fenway Racing surprise anyone?
From his first media availability at Daytona International Speedway during Speedweeks, Kenseth was very elusive regarding his contract or whether he was a free agent at the end of 2012.
"I'd rather not talk about it," Kenseth said. "You can ask Roush and if they want to talk about it, they can, but I don't really have a situation or anything. I have never really spent any time thinking about it, to be honest with you."
And as recently as the race weekend at Pocono, Kenseth said, "I've made it a habit to never talk about my contract in the media, and I'm gonna try to keep it that way. I never said it was my contract year. Other people might have said that, but I never said that in the media."
Kenseth is a private person. His decision to conduct business behind the scenes shouldn't come as a surprise since the driver doesn't use an agent to facilitate his dealings. However, at no time did Kenseth allude that his allegiance to Roush Racing after 14 years was sufficient enough to remain behind the wheel of the No. 17 Ford.
Whether Kenseth's intentions were well known beyond a select few, the first driver domino has fallen. Unlike last year when other drivers remained in limbo waiting for Carl Edwards to decide to stay or move on to the No. 20 Joe Gibbs Racing entry (which ironically appears to be the seat Kenseth will soon be filling), the wheels are now somewhat in motion.
Although there are still a couple of unknowns — including whether JGR will indeed add a fourth car for 2013 (J.D. Gibbs told FOXSports.com on Sunday that was a distinct possibility) or whether sponsorship can be garnered for four cars at RFR, Michael Waltrip Racing or Richard Childress Racing — for now, let's just concentrate on the five most attractive free agents.
1. Ryan Newman
Yes, Newman was told he could shop the market for open rides with his contract expiring at the end of the year. Newman, 34, is 13th in the points standings. His 16th career win was earned this spring at Martinsville Speedway. Newman has qualified for the Chase for the Sprint Cup four times since the program began in 2004. His best points finish was sixth, a position he has ended in three times. He's a tremendous qualifier with 49 poles and an average starting position of 11. While Newman was touted as the top candidate for the No. 20 car, the status for that ride appears to have changed. Newman has also been mentioned as a possible candidate for one of the Dodge teams if Dodge remains in the sport.
However, it's likely that Newman will remain in his current ride — but perhaps at a reduced rate. It appears team owner Tony Stewart was a bit generous with Newman's first contract. Consequently, the difficulty in securing sponsorship for Newman has outpriced him in the market. Sending him out to test the driver waters has likely made the situation clearer. With the caliber of equipment at Stewart-Haas Racing, Newman finds that even with a pay cut, there's no place like home.
2. Kurt Busch
Busch is the only former Cup champion among free agents. But he has endured a roller coaster season if there ever was one. Just when it appeared last year couldn't become more bizarre after his departure from Penske Racing, the chain of events for Busch this season could be characterized simply as strange. The high points — from his first top-10 of the season at Auto Club Speedway to winning a Nationwide Series race for his brother Kyle's team at Richmond International Raceway and the fun-filled "Talladega Nights" persona and paint scheme — quickly evaporated when Busch was suspended after a verbal altercation with a media member at Dover.
With the commitment of his crew, Busch quickly got back on track. Last Sunday at Sonoma, Busch had a remarkable third-place result as he nursed his crippled car to the finish. We're all well aware of Busch's driving talent, but if he can remain as poised and humble as he was after his Sonoma performance, then the possibilities for him will be endless. Busch has been mentioned as a candidate for a second Furniture Row team — if the organization should move to Dodge. And Dodge is still high on Busch. A better fit would be with Richard Childress Racing.
It was rumored after Darlington that Busch was the top candidate to replace Jeff Burton in the No. 31 Chevrolet. Although Burton still has a year remaining on his contract, the performance has been lagging over the past few years. He's qualified for one Chase in the past four seasons. However, RCR will definitely need room for the Dillon boys (Austin and Ty) over the next two years, and it doesn't appear Kevin Harvick or Paul Menard will be leaving any time soon. Regardless of what opportunities are out there, Busch's prospects will be determined by whether he can maintain his composure over the next few months.
3. Martin Truex Jr.
Truex is having a career year in his third season with Michael Waltrip Racing. Truex hasn't been worse than eighth in the points standings since Las Vegas. Certainly, Michael Waltrip's commitment to Truex has paid dividends to the No. 56 squad. From the addition of crew chief Chad Johnston last season to adding marquee names such as Mark Martin and Clint Bowyer for Truex to benchmark his performance, his opportunity to shine has never been better.
Similar to Newman, Truex might be testing the market. He might soon find out, however, that at 32 his resume of just one win, 21 top fives and 64 top-10 finishes might get lost with bigger names in the mix. MWR executive vice president Ty Norris says he's "100 percent confident" that both Truex and sponsor NAPA will return next year. Quite frankly, Truex would be silly to look anywhere else. It's been five years since he qualified for his one and only Chase appearance, and it's unlikely that any other company could offer him a better opportunity than the one he has right now.
4. Joey Logano
To say that Joey Logano was rushed into the Sprint Cup Series would be an understatement. Logano, 22, was barely 18 when he made his Cup debut — and finished 32nd at New Hampshire Motor Speedway. Although Logano was guided by Greg Zipadelli, one of the best crew chiefs in NASCAR, it became clear early on that patience was lacking with this development program. Certainly, the expectations were high. It would be difficult for a more seasoned racer to fill the seat vacated by Tony Stewart.
However, the seat time Logano has gained this season by running in the Nationwide Series — where he should have stayed for a while initially — has paid off tremendously. Logano also benefits from the addition of crew chief Jason Ratcliff, who actually wants to work with the young driver. Although Logano won his rookie season at Loudon, his win with Ratcliff at Pocono earlier this month was no fluke. If JGR can't field a fourth car for Logano, he would be a welcome addition for any other program looking to invest in a young driver — one with plenty of blue sky ahead.
However, if it is decided his future lies with JGR, it's possible Dollar General could ramp up its involvement and sponsor him full time in the Cup ranks and the organization expand to four teams.
5. AJ Allmendinger
Yes, Allmendinger signed a one-year contract with Penske Racing, but even team owner Roger Penske would admit that with the numerous parts failures on the No. 22 Shell/Pennzoil Dodge, the 30-year-old hasn't received a fair shot. Sure, Allmendinger is 23rd in the points standings and hasn't won a Cup race in 168 starts, but as difficult as the Sprint Cup Series is right now, all the pieces have to be in place for wins to happen. With a rookie crew chief of the No. 22 team, this crew is a long way out from being a weekly contender.