CUP: Kenny Wallace Chasing Daytona Once Again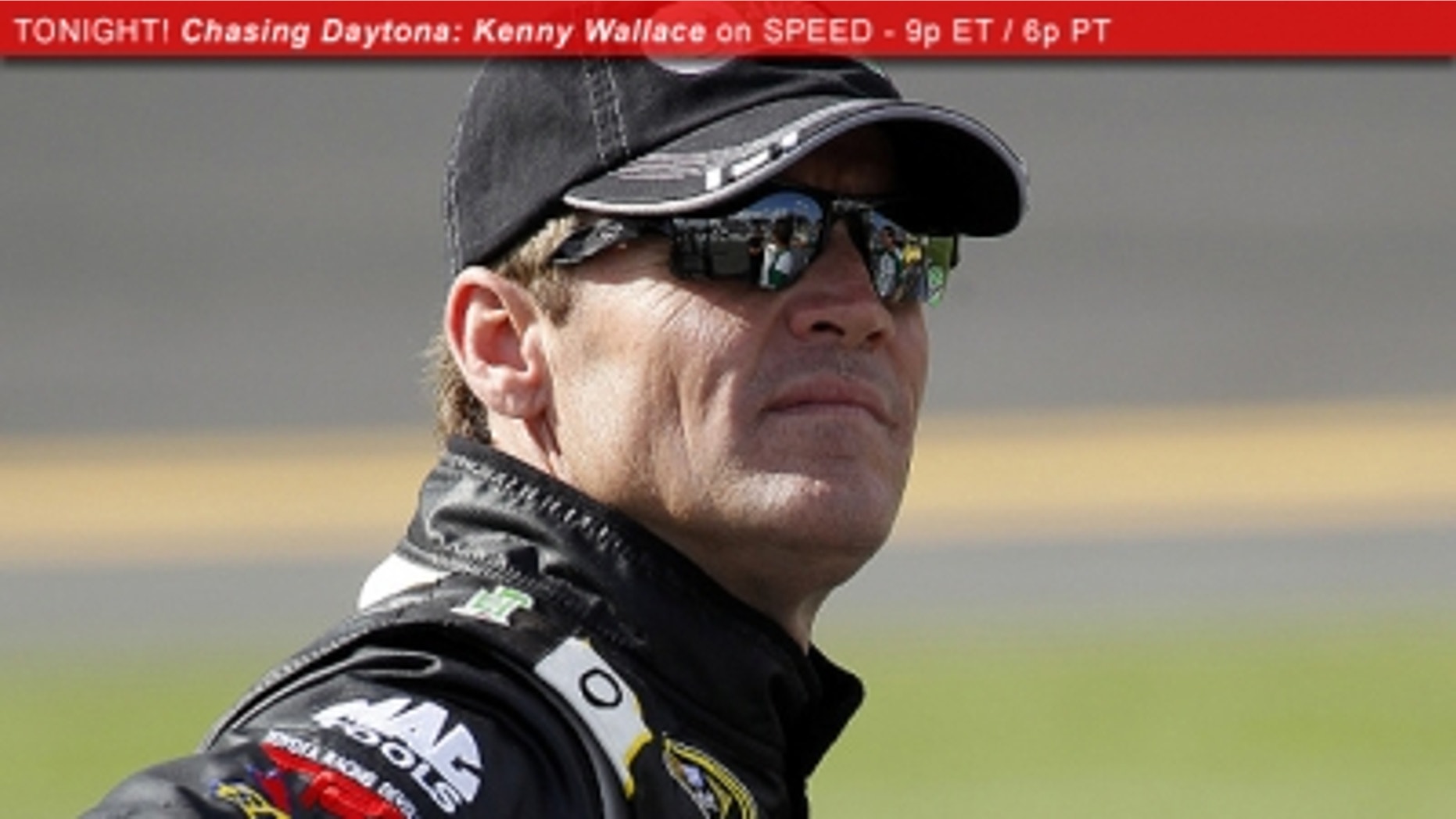 PROGRAMMING NOTE: Chasing Daytona: Kenny Wallace will air on SPEED Wednesday, Feb. 22 at 9:00 pm ET/6:00 pm PT.
Kenny Wallace has driven down this road before.
And that's one of the reasons Wallace is approaching Thursday's Gatorade Duel Daytona 500 qualifying races at Daytona International Speedway with the same level of enthusiasm and fire he throws at everything in his life.
Going into Thursday's twin 150-milers, Wallace does not have a guaranteed spot on the 43-car 500 grid. But he's right on the edge, and that adds to the drama of "Chasing Daytona" for him.
Wallace is scheduled to start 13th in the second 150-miler, but his 500 chances also are tied to the results of the first qualifying race, in part because the way the 500 starting grid is established is among the most complicated in motorsports.
Of the drivers who lined up for Sunday's time-trial qualifying, three – Trevor Bayne, Tony Raines and David Stremme – had speeds fast enough to lock in starting positions in the 500. Wallace's speed – 191.567 mph – was fourth on that list, one spot removed from sealing a spot.
If Bayne finishes high enough in the first qualifying race to get a 500 starting position based on his finish in the 150-miler, that will open up a speed qualifying spot that Wallace, as the next in line, will automatically receive. So, it's possible that he'll start the second qualifier already knowing that he has a guaranteed starting spot in the 500. That obviously will change his strategy significantly.
If Bayne does not finish high enough in his race, Wallace will need a strong finish in the second event to make the 500.
"I always worry about everything," Wallace said Wednesday. "When you've had a career like mine, you've seen it all."
Obviously, Wallace will be watching Thursday's first race with great interest.
"If Trevor races his way in, then I'm automatically in," Wallace said. "If he doesn't, I stay in the pack, stay in contention and then at the end make sure I'm in position to race in. If Trevor does not race his way in, I can't panic. I can't go nuts and wreck my car.
"I'm going to do everything in my power just like I've done every year down here. I want to stay with the pack, get a pit stop out of the way and put myself in position. I just need to make sure I'm there to make a move at the end."
Wallace is driving for RAB Racing and team owner Robby Benton, his Nationwide Series outfit.
"The car is driving excellent, but I haven't been around anybody yet on the track," he said. "But it should drive great. I have a lot of brains over there on my team."
Mike Hembree is NASCAR Editor for SPEED.com and has been covering motorsports for 30 years. He is a six-time winner of the National Motorsports Press Association Writer of the Year Award.