CUP: Johnson Rallies For Fourth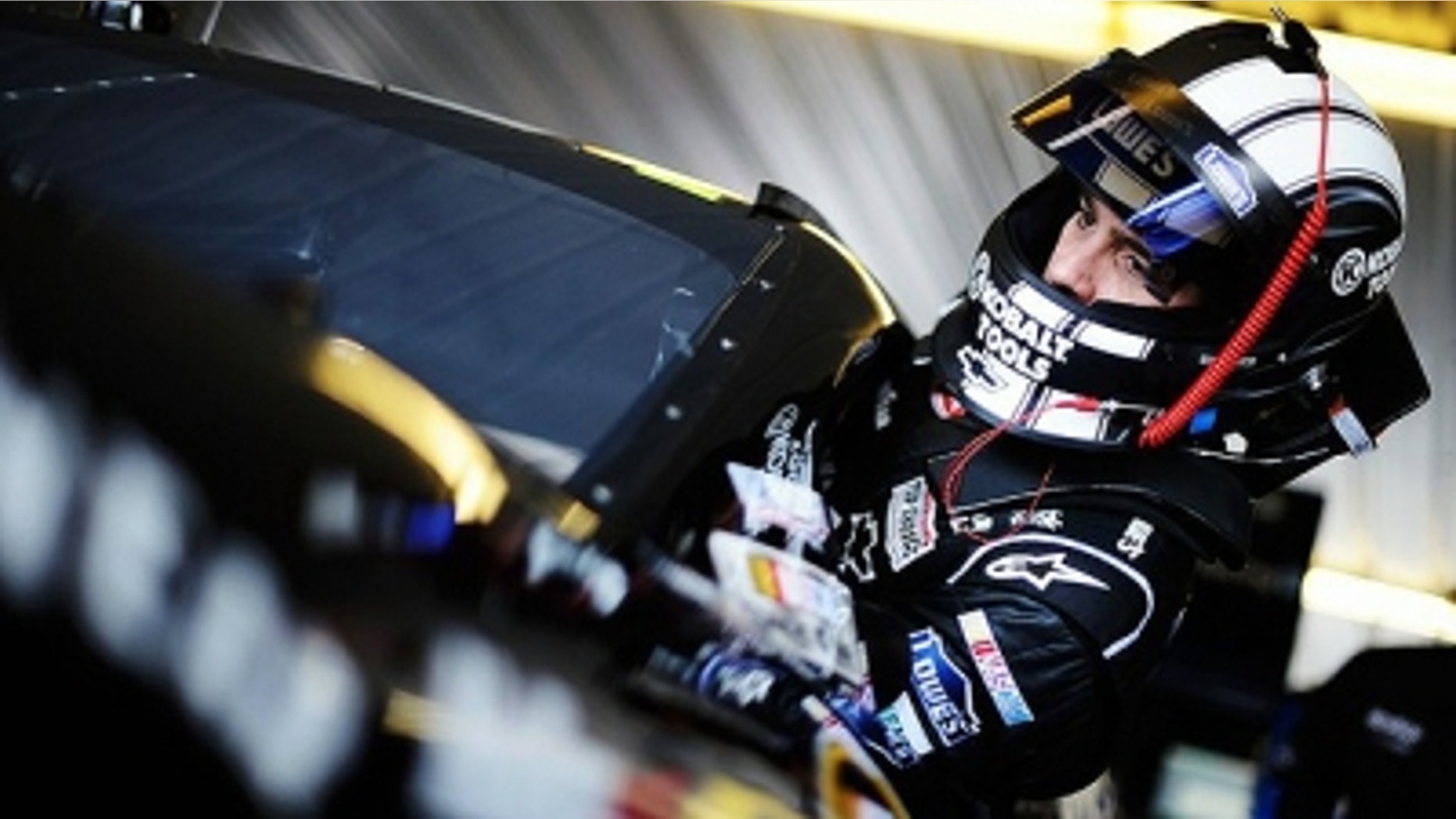 If Jimmie Johnson didn't get some attention with his victories at Darlington, Dover and the Sprint All-Star Race over the last month, then finishing fourth in Sunday's Pocono 400 probably won't raise many eyebrows.
And that in some ways is a shame, because Johnson's fourth-place run might have been even more impressive than his victories. In a mistake-filled afternoon at the Tricky Triangle, Johnson had to drive it like he stole it just to scratch out a top-five finish.
After being fast in practice, Johnson had a poor qualifying effort, starting way back in 24th place. By Lap 40, though, he was all the way up to fifth place, looking for all the world as if he were going to win for the fourth time in a five-week stretch.
Then, disaster.
On Lap 43, Johnson pitted for fuel, but was caught speeding by NASCAR officials, who on the day would go on to hand out a series record 22 pit-road speeding violations.
Johnson dutifully pulled down pit road to serve a drive-through penalty only to get caught speeding again. This time, had to serve a stop-and-go penalty, and came out one lap behind the field.
"There is a segment down there where something is just not like it normally is. I got nailed twice (for speeding on pit road), and I know a lot of other guys got nailed," said Johnson. "There is something wrong with the timing loop, and the orange line and the way the drivers interact with that. Normally when we hit the orange line we go, and I did that the first time we got nailed. The second time I waited until the tail was over and got nailed. We'll look into it and see what happened."
And from there on, Johnson had to race to dig his way out of the deep points hole.
He got plenty of encouragement from crew chief Chad Knaus.
"The exciting news is that we're running 27th — about where we qualified," Knaus told Johnson on Lap 78.
But Johnson carved his way through the field, getting up to sixth place by Lap 120. Johnson would hit another major obstacle — on a Lap 139 restart, he ran his No. 48 Hendrick Motorsports car up the hill in Turn 1, nearly wrecking himself and losing a dozen or so positions in the process.
Yet, somehow Johnson rallied over the final 20 laps to finish fourth, his seventh top-five finish of the season.
"Chad (Knaus, crew chief) called a great race," Johnson said. "He got me some track position on two tires. The pit stops were flawless, and we had a fast car."
Tom Jensen is the Editor in Chief of SPEED.com, Senior NASCAR Editor at RACER and a contributing Editor for TruckSeries.com. You can follow him online at twitter.com/tomjensen100.