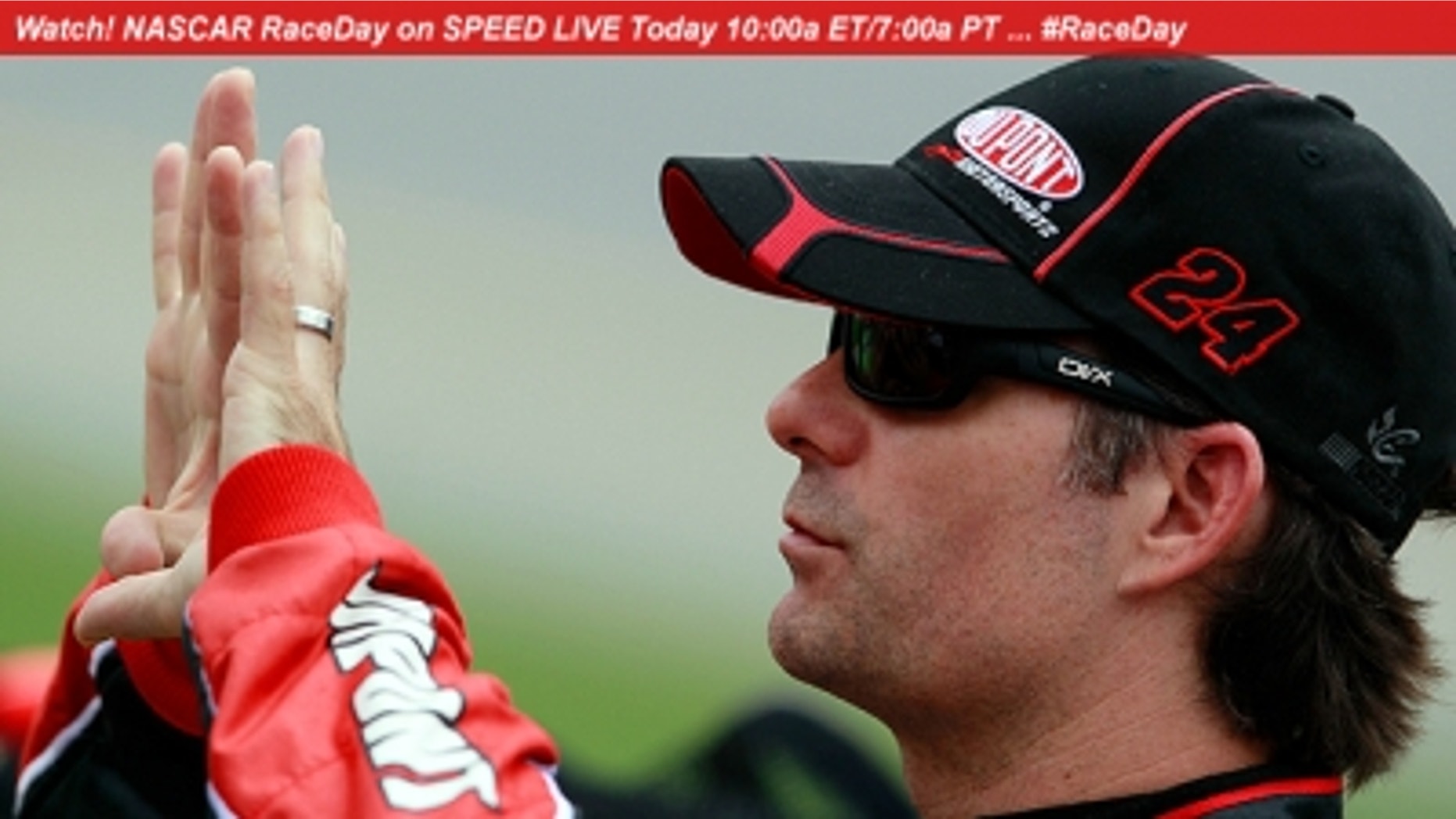 Talladega Superspeedway always has been a place of big numbers – the most noteworthy being the high speeds that have been recorded at NASCAR's biggest track over the years.
The biggest number is the biggest speed ever in NASCAR – the sport's all-time qualifying record of 212.809 miles per hour set here in 1987 by Bill Elliott.
But the most important numbers for drivers and crew chiefs participating in Sunday's Aaron's 499 will be related to temperature – not speed. Specifically, water temperature.
When stock car racers race at high speed and in close quarters at Talladega and its sister track, Daytona International Speedway, the lack of cooling air tends to shoot water temperatures into the danger zone, thanks in large part to NASCAR's tinkering with the rules to create exactly that problem. NASCAR's goal was to virtually eliminate two-car drafting, and that goal has largely been accomplished.
But water temps will remain front and center on the issues list in Sunday's second restrictor-plate race of the season.
"The one thing I am a little bit concerned about is that we didn't run in big packs [in practice] yesterday (Friday)," said pole winner Jeff Gordon Saturday. "Across the board, there weren't a lot of guys complaining about temperature, including ourselves. But, we never were ever really in a big pack like we're going to be in tomorrow (Sunday).
"I don't think we really saw just how difficult it is going to be to maintain those temps. The guys that were pushing, they definitely saw it, and there's some big concerns. Basically our entire race for 498 or whatever miles is going to be managing temperatures the best that we possibly can. The last thing you can do, you cannot pop that valve off. You pop that valve off, you start losing water, and you're in trouble. You are going to have to come in and put water in it and all those things."
Problems of that nature could be underlined Sunday by the weather forecast. The high temperature could reach into the low 90s, making the race the hottest of the year to date.
Drivers haven't ruled out the possibility of tandem drafting being used in the race, particularly in the closing laps, but it's much more likely that pack drafting will fill up most of the afternoon.
Gordon, who hasn't won at Talladega since sweeping both races in 2007, said the biggest advantage of starting on the pole is that he should have at least a little time in clean air at the front of the field.
"We all know that sitting on a pole at Talladega doesn't really guarantee anything for the race," he said. "Track position is probably least important at this track as any other. Although, with cooling being at a premium, starting the race with some nice fresh air, hopefully we can maintain that for a while. That would definitely be a positive."
Starting in the top five with Gordon will be AJ Allmendinger, Marcos Ambrose, Aric Almirola and Kasey Kahne.
Mike Hembree is NASCAR Editor for SPEED.com and has been covering motorsports for 30 years. He is a six-time winner of the National Motorsports Press Association Writer of the Year Award.