CUP: Hamlin Approaches Nemesis – Dover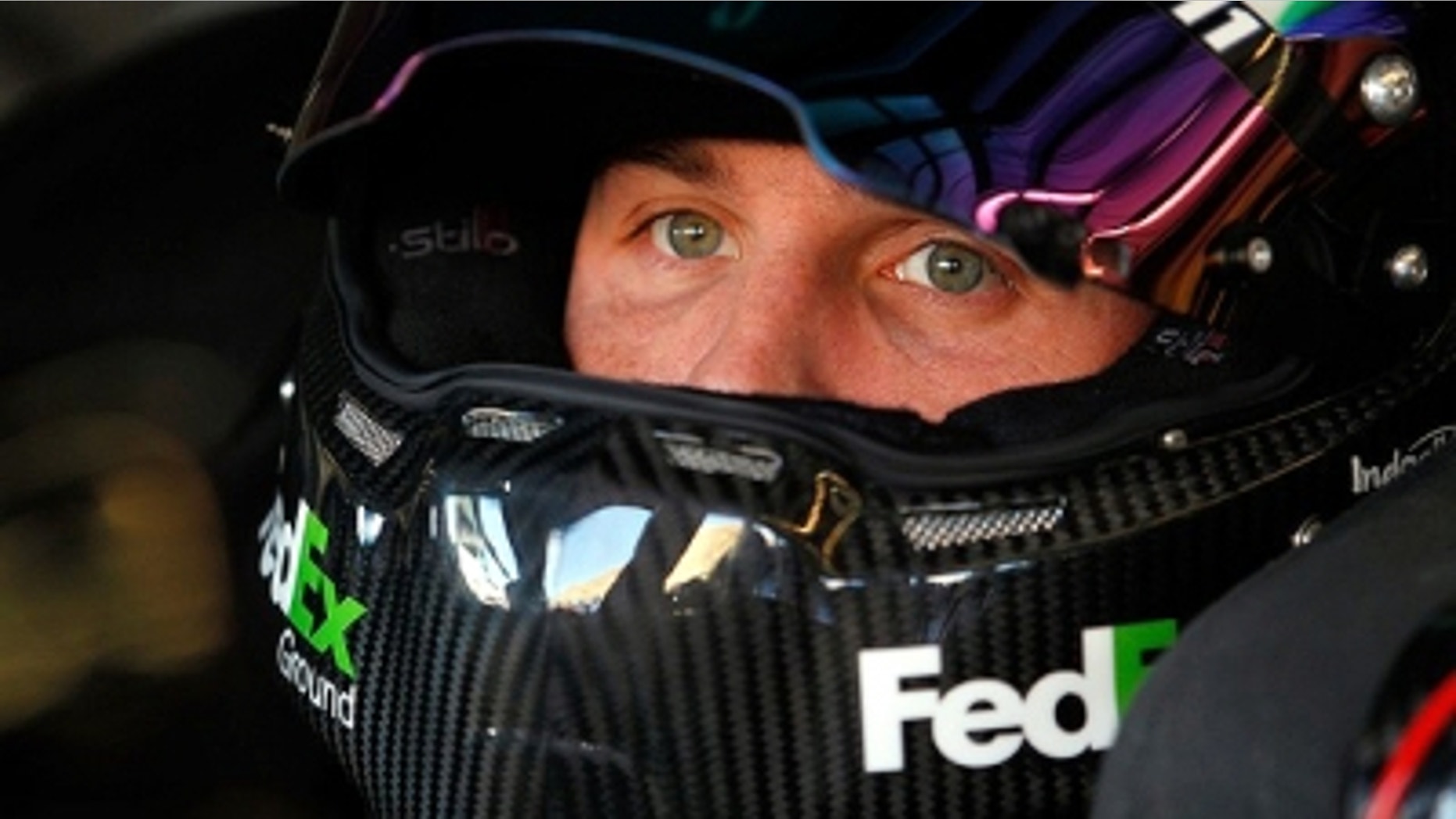 If Denny Hamlin hit a home run Sunday at Loudon, he'd probably settle for a double this weekend at Dover.
Dover International Speedway has been a blight on Hamlin's Sprint Cup career. He has raced at the high-banked, fast one-mile track 13 times and has no victories. His average finish there – 20.5 – is worse than 10 of the other 11 Chase drivers (Kasey Kahne the lone exception).
He rolls into this weekend with clear momentum after romping past the field at Loudon (leading 193 of the 300 laps), but the tough nature of the Monster Mile could put up a barrier.
"It's so week-to-week in our sport," Hamlin said. "I mean, really, what we did last weekend, as soon as we get to Monday, everyone is focused on the weekend coming up.
"So those good momentum things that you have going and you're running well, only goes until the next week starts. As soon as we hit the track for Dover on Friday, New Hampshire is out the window, and it's how you are running now is what matters.
"I feel like we've hit our momentum or our stride here in the last month and a half or so, but it's really been getting the race tracks where I'm particularly strong at than anything. It's these bump-in-the-roads like Dover and Talladega that can upset that momentum that you've built on your good race tracks."
Hamlin said he's taking the football coach's mentality of "one week at a time" after barely losing the championship in 2010 using another approach.
"In 2010, I had kind of a number system for each race track in which I wanted to finish at that number, or better, to make sure I put myself in championship contention," he said. "But, really, you've got to race week-to-week. You've got to figure out what it takes to run good at that particular race track, and that's it. That's all you can really focus on.
"So qualifying will be a huge emphasis for us this weekend, and we are just going to attack the race track as if it's one of our best."
Hamlin said the Dover surface, which is concrete, has foiled him over the years.
"If the track was paved, I'm sure I would run a lot better there, because I have such a good feel on the pavement," he said. "But the concrete surface has kind of thrown me for a loop over the course of my career.
"I think that what we figured out in Bristol (also concrete) that made our car run extremely well there hopefully will transfer over to Dover this year. We know what we need to do to run well. It's just a matter of if I get that feeling and feel comfortable inside the race car.
"I look forward to it. I think that we have got a lot of good things ahead of us this weekend that we are going to be working on, and you know, for me, it's just such a unique race track that it's tough to get the feel that you're looking for at that particular place."
Mike Hembree is NASCAR Editor for SPEED.com and has been covering motorsports for 30 years. He is a six-time winner of the National Motorsports Press Association Writer of the Year Award.