CUP: Gordon, Edwards Face Rough Road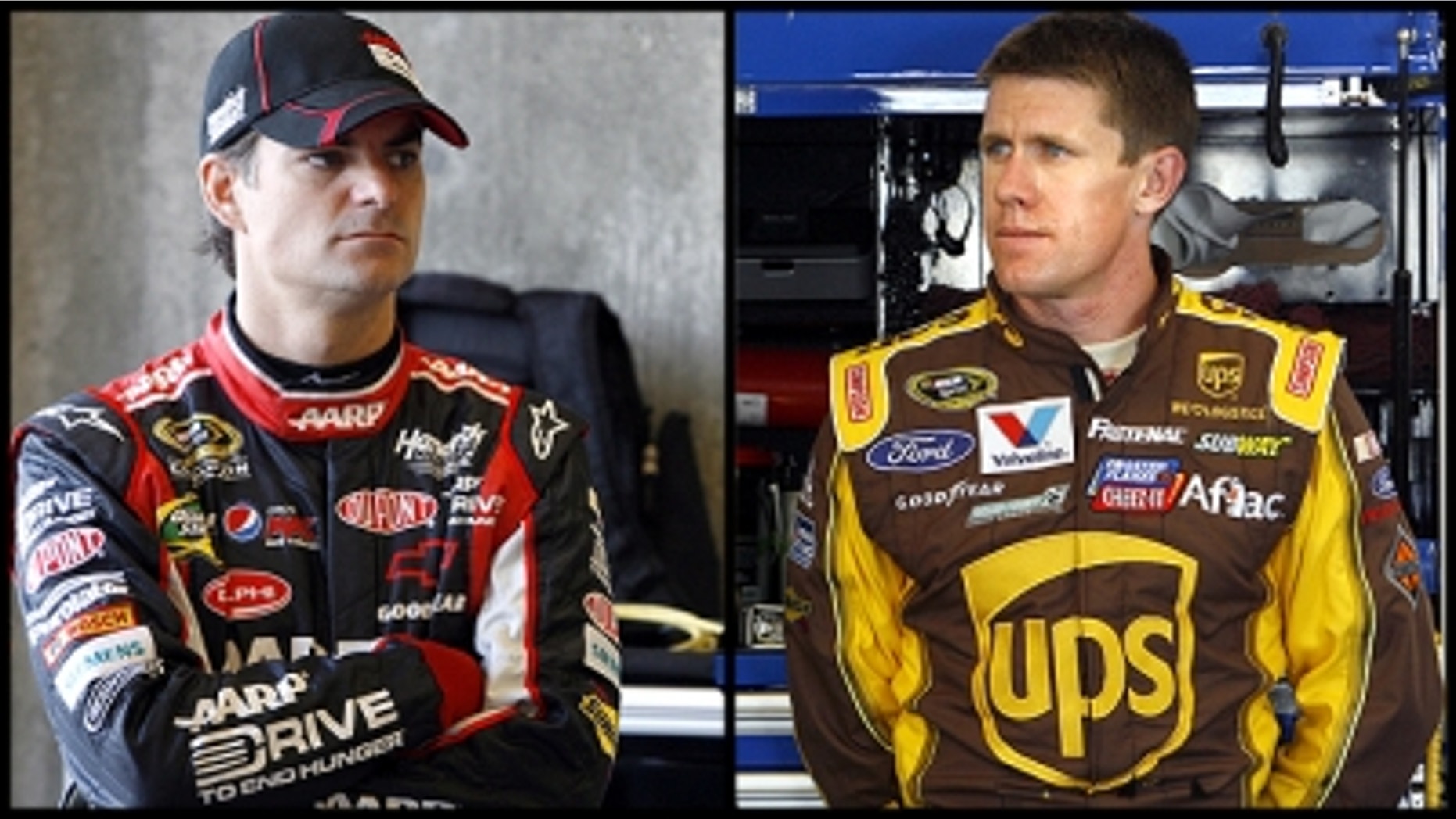 Jeff Gordon and Carl Edwards had very different Sundays at Indianapolis Motor Speedway.
Gordon had one of the Crown Royal 400's best cars and rolled home to a fifth-place finish. Edwards was largely forgotten by the race's halfway point, his day ruined by early-race engine trouble. He finished 29th.
Yet Gordon and Edwards left Indy Sunday afternoon in much the same boat – the heartbeat of their seasons is waning, and waning in a hurry.
Unless matters change very quickly, neither Gordon nor Edwards – two of the sport's biggest stars – will make the Chase for the Sprint Cup.
Edwards fell one position in points to 12th with his sour Sunday run and is 61 points from the 10th points position, the final spot for Chase points qualifying. Gordon is even deeper, 79 points out of 10th in 15th position.
And neither driver has a race win, leaving them on the far edges of wild-card potential. Edwards is fifth and Gordon sixth in the wild-card competition.
Both drivers need at least one – and probably two – wins to even make the wild-card conversation with only six races remaining to the Chase cutoff.
What's the strategy now?
"I think it will involve lots of pushing on the right pedal and turning left and going as fast as possible," Edwards said. "We have to take chances. We have to go race. We can do that. We can race like that.
"It will actually be a big relief in a way because there is no other choice. We just go race for wins. I wouldn't bet against us. We can do it."
The evidence says otherwise, however. Edwards hasn't won a race since March of last year.
"We just have to do what we can," said Edwards, who worked with new crew chief Chad Norris for the first time Sunday. "We have to plan to win these races. I don't think we can think about points anymore. I don't know what the spread is, but it can't be good. That is what I am saying when I say it is simpler. We just have to go race for wins now."
Gordon is in the same position. Although he had a solid car Sunday, top-five runs aren't good enough.
"I thought we were as good as or better than Jimmie (Johnson)," Gordon said. "We just never could get in front of him. That's what it takes to win. You've got to get out front. Track position is very important here. We showed that we could run their pace, but we were always coming from behind."
And that's exactly where Gordon and Edwards sit looking into the immediate future. And time is wasting.
Mike Hembree is NASCAR Editor for SPEED.com and has been covering motorsports for 30 years. He is a six-time winner of the National Motorsports Press Association Writer of the Year Award.