CUP: Gordon Chosen for 'Heisman'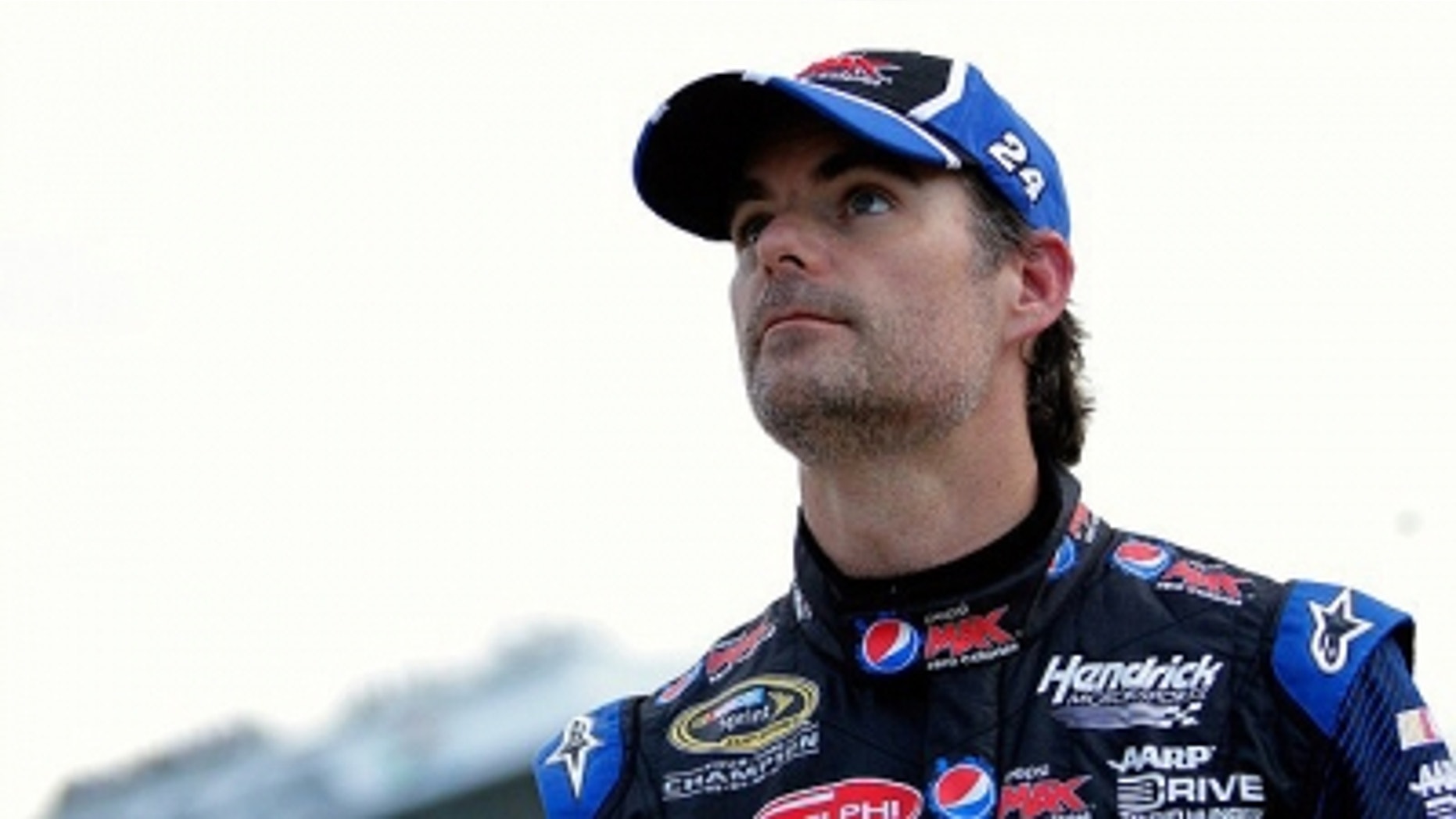 Jeff Gordon stepped into some select company Friday.
Two Heisman Trophy winners and an official of the organization that presents the trophy traveled to Pocono Raceway to announce that Gordon will be the seventh recipient of the Heisman Humanitarian Award.
The award is presented to an athlete who "gives back to improving the lives of others," said Heisman Memorial Trust official Jim Corcoran. National Football League and National Hockey League players and Olympians are among the other recipients of the award.
The award will be presented at the annual Heisman Trophy dinner in New York City Dec. 10.
Joining Corcoran at Pocono for the announcement were Heisman winners Tim Brown (1987) of Notre Dame and George Rogers (1980) of South Carolina. The Heisman Trophy is presented annually to the nation's top college football player.
Gordon's foundation is heavily involved in funding pediatric cancer research and treatment nationally and internationally. He has been involved in the opening of a hospital in Rwanda.
Corcoran said Gordon has "a legacy of excellence both on the field of competition and for the greater good of society."
Over the past 20 years, Gordon has been one of NASCAR's leading drivers, both in winning races and championships and in supporting charity work, particularly as it relates to children's health.
"Today we're seeing a lot more success in what we could somewhat call 'winning' because the cure rates on a majority of cancers have gone very high," Gordon said. "At the same time, the long-term effects are still a plague for these kids. There's still so much to be done. You see so many kids suffering and dying, and it doesn't need to happen.
"Trophies are nice, but they do tarnish. But when you save a child's life – those are things that stay with you for a lifetime."
Brown joked that Gordon "is one of the frat brothers now. We've got to teach him the secret handshake."
On the racing front, the winless Gordon enters Sunday's Pennsylvania 400 15th in points and sixth in the race for a Chase wild card spot. Winning at least two of the six races remaining to the Chase cutoff is virtually his only route to the playoffs.
"Last year, we won three races," Gordon said. "This year, I feel like we've been in position to win three. It just hasn't come together.
"It goes to show you just how difficult this sport can be and how you've got to put it all together. Where we are in the points and the fact that we haven't won yet is not indicative of how we've run this year. We've got to turn it around, and, hopefully, this is the weekend we do that."
Asked about the possibility of AJ Allmendinger, suspended for failing a drug test, returning to NASCAR, Gordon, who called Allmendinger a friend, said, "He's a fighter. I don't see him turning away. I see him doing what he can to come back."
Mike Hembree is NASCAR Editor for SPEED.com and has been covering motorsports for 30 years. He is a six-time winner of the National Motorsports Press Association Writer of the Year Award.