CUP: Ganassi Needs Big Year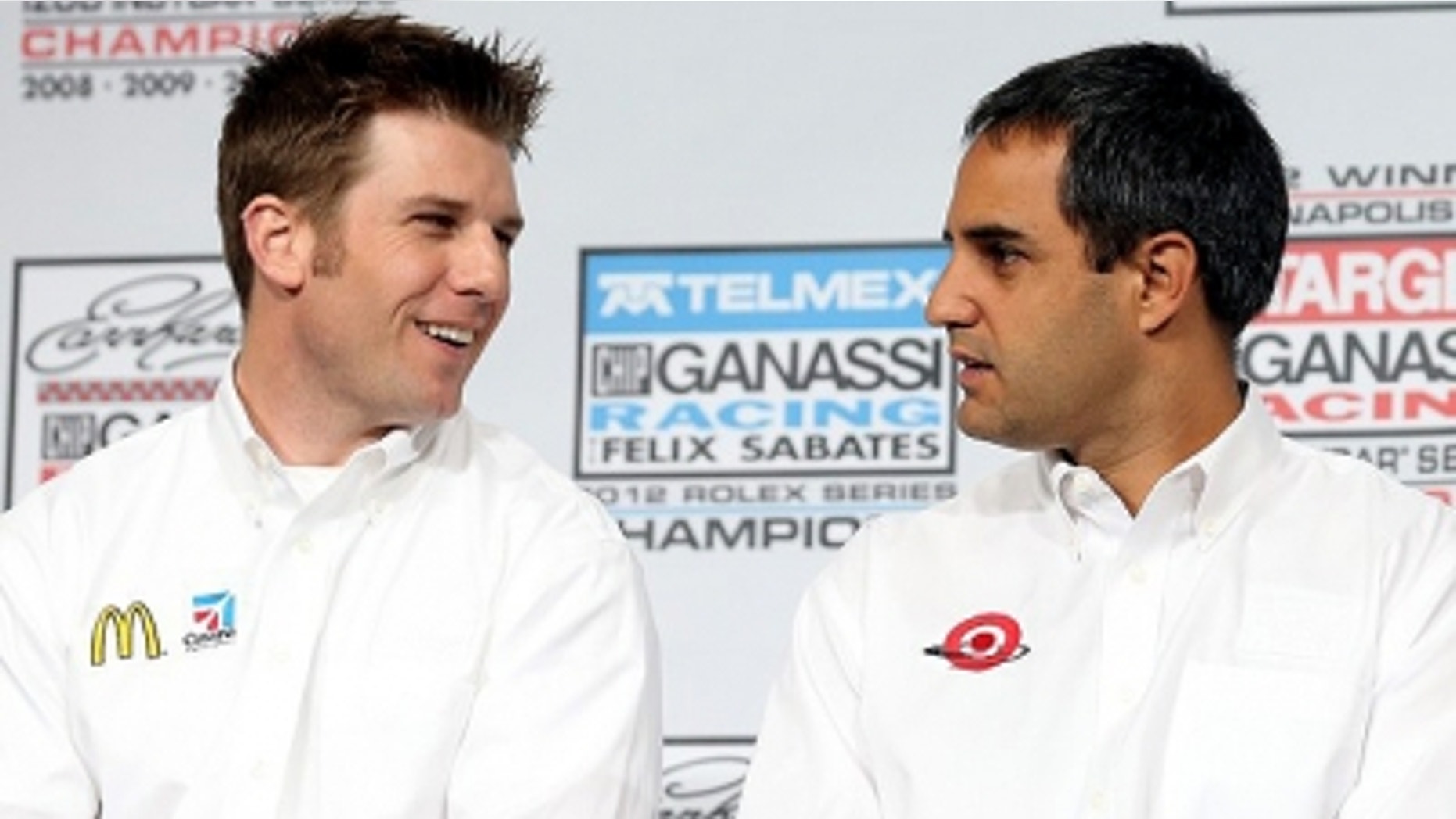 Team owner Chip Ganassi rang up his fifth victory Sunday in the Rolex 24 at Daytona.
Now it's time to face reality – NASCAR reality.
Of Ganassi's three motorsports endeavors (sports cars, Indy cars and NASCAR), his stock car effort clearly sits at the end of the parade. It is somewhat of a mystery why the organization's NASCAR element has had difficulty keeping pace with the others, but it is widely assumed that this year will be a make-it-or-break-it one for the group.
Drivers Juan Pablo Montoya and Jamie McMurray are believed to be in contract years with Ganassi, and the new management/technical team Ganassi brought in to shake up the organization last year will be in its second season. The team has moved to Hendrick Motorsports engines.
If significant progress isn't shown in the first half of the season (and if at least one of the two drivers doesn't make the Chase for the Sprint Cup), there could be more changes at headquarters.
"I think we made a lot of strides toward the way we need to go," said Montoya, who was part of Sunday's winning Rolex 24 team. "How far have we gone? I don't know. I'd rather go out there and show people how good we are than talk about it."
There is much room to grow. Neither driver won a race last year, and they finished bumper-to-bumper in the point standings – McMurray 21st and Montoya 22nd.
Last season, Ganassi brought new team manager Max Jones and new technical director John Probst on board to redirect the organization's operations.
"You can bring in really smart people, but if they've never worked together and they don't understand each other and they don't know what needs to be worked on, it's very hard to make things work better," Montoya said. "But now that they're all in sync on what needs to be done, it makes life a lot easier.
"Once they realized how much work needed to be done, I think we realized we needed to work really hard. It was like up, down, up, down, up, down. Toward the end of last year, we started making some big changes, and the performance started getting better again."
But now there is a new element in the mix – NASCAR's new Gen-Six car.
"I feel better about all of it this year because everybody is leaning in the same direction," said McMurray, who won the Daytona 500, the Brickyard 400 and at Charlotte in 2010 but has been shut out since. "When you hire five people from five different organizations and five different backgrounds, everyone has a different idea what they think we need to do.
"We spent all of last year going through those ideas. You know, 90 percent of what people suggest doesn't work. When they built our current car, they took all the bad ideas and all the good ideas and weeded out what we didn't want.
"The goal for us to have success this year is to keep everybody going in the same direction and believing in the tools that we have."
Mike Hembree is NASCAR Editor for SPEED.com and has been covering motorsports for 31 years. He is a six-time winner of the National Motorsports Press Association Writer of the Year Award.