CUP: Friday Homestead Notebook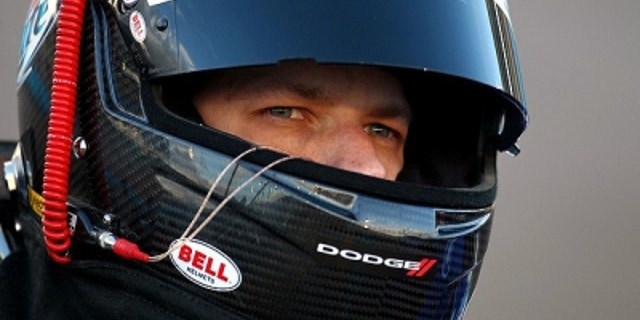 NEWYou can now listen to Fox News articles!
WILL PHOENIX IMPACT HOMESTEAD? – Will there be Phoenix fallout at Homestead?
Sprint Cup point leader Brad Keselowski was outspoken last week in his criticism of the late-race mayhem at Phoenix – he called it "borderline ridiculous," among other things. Keselowski was criticized in some circles for aggressively racing Jimmie Johnson over the closing miles the week before at Texas, so he was locked and loaded when it came time to talk about the Phoenix chaos.
That was then, this is now. But memories of Phoenix remain.
"The last 10 laps or five laps, whatever that was, pretty wild," Johnson said. "You know, I still haven't seen the clip. I understand if you watch it on television there's going to be a lot of beeps because you can't hear it all. But he (Keselowski) has a point, and he wanted to make a point, and he did.
"That's all relative to Phoenix. The thing I didn't understand was maybe some of the criticism he took for racing me at Texas. I guess I was in my bubble and didn't really see any of that. But, I mean, it was just hard racing there. I was shocked to hear that he was hazed for some of that."
Johnson and Keselowski could race each other again Sunday, but, in that case, Johnson will be on the downswing. He needs to make up 20 points.
"If we're racing each other, I'm in trouble," Johnson said. "We need a big gap between where I am and where he is. That's really the bottom line.
"You know, this is a different championship battle for me, and I have no problem doing things that I typically wouldn't do. I mean, if I was coming down here as the points leader I would want to limit these moments, and since I'm not, I'll do anything you guys want and need. It's different. I've got to play the hand that's dealt to me, and anything I can do to be effective, I'm going to take that opportunity to do it."
FIT TO BE TIED – In the unlikely event that Brad Keselowski and Jimmie Johnson finish Sunday's EcoBoost 400 tied in Chase points, Johnson would win the championship based on the tiebreaker system.
The first tiebreaker is number of seasonal wins. Both drivers currently have five. The second tiebreaker is second-place finishes, and Johnson leads that category 5-3.
For the first time in the sport's history, the championship was decided by tiebreaker last year. Tony Stewart and Carl Edwards finished with the same number of points (2,403), but Stewart won the title with five victories to one for Edwards.
THE WAYS TO CLINCH – Brad Keselowski (Sprint Cup), Ricky Stenhouse Jr. (Nationwide) and James Buescher (Camping World Truck) carry point leads into the weekend's season-ending races, but each one faces a different scenario for walking out of Homestead-Miami Speedway with a championship.
Keselowski leads Jimmie Johnson by 20 points and will win the Cup tile with a finish of 15th or better. He also finishes first with a 16th-place finish and leading a lap or a 17th-place finish and leading the most laps.
Stenhouse leads Elliott Sadler by 20 in the Nationwide battle. Stenhouse will win the title by finishing 16th or better, 17th with a lap led or 18th with the most laps led.
Buescher has the toughest task. He leads Timothy Peters by only 11 points. Buescher will win the title with a finish of seventh or better, eighth with a lap led or ninth with the most laps led.
Mike Hembree is NASCAR Editor for SPEED.com and has been covering motorsports for 30 years. He is a six-time winner of the National Motorsports Press Association Writer of the Year Award.