CUP: France – Schedule Good As It Is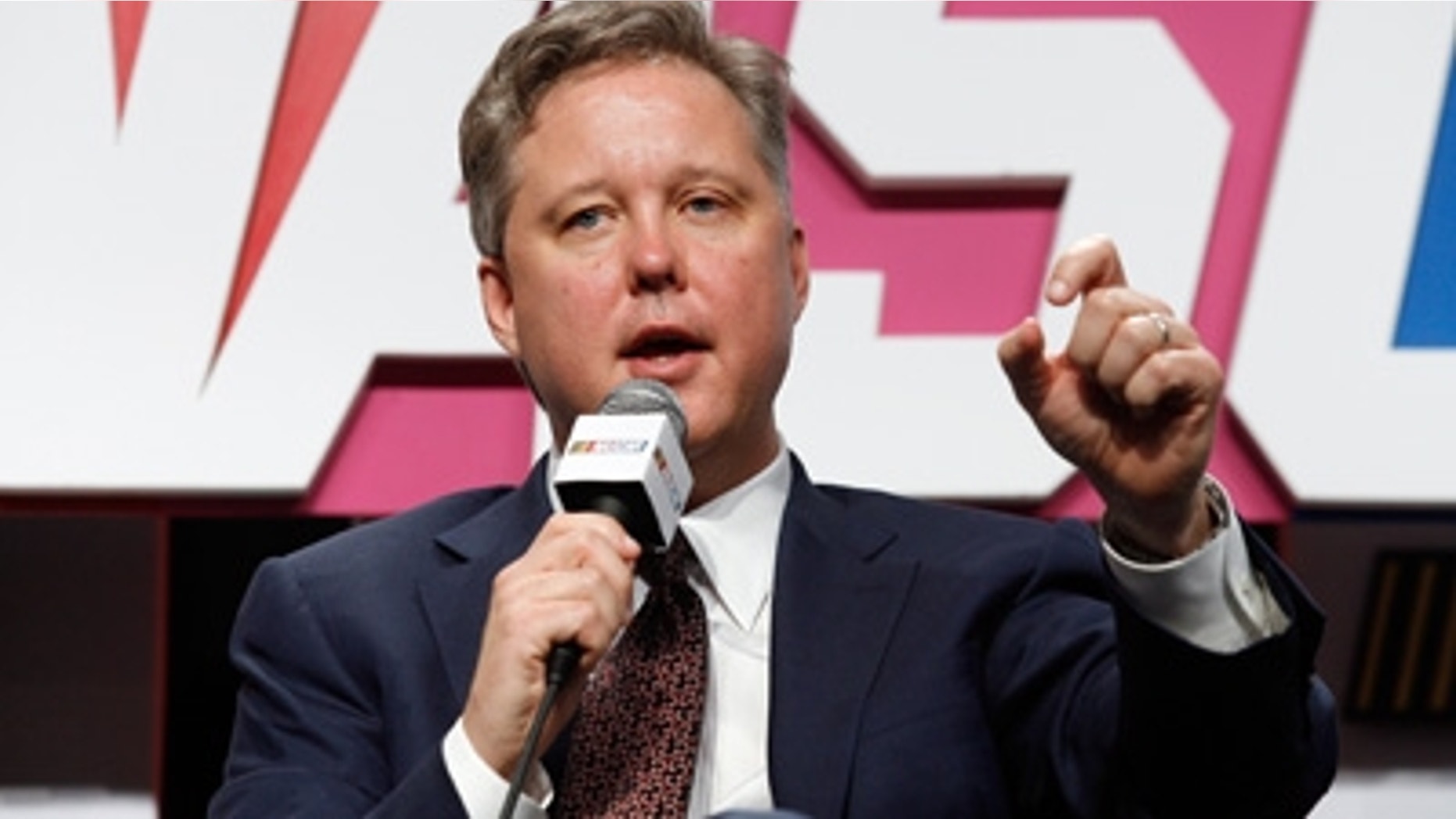 Although there has been recent discussion at racing's highest levels about significant changes in scheduling in the Sprint Cup Series, NASCAR chairman Brian France said Saturday his preference is the status quo.
"Our preference and my preference is to make the events where they are more successful," France said in a press conference at Charlotte Motor Speedway. "We have gotten a long way with our position in motorsports because we've had historically important events like this weekend that happen every year that people can count on. That said, for some reason sometimes a certain market is not working as well and there's a better opportunity. We'll look at it."
France's comments were in response to a question about recent comments by Speedway Motorsports Inc. chairman Bruton Smith, who suggested the possibility of moving his fall race at CMS to Las Vegas Motor Speedway, which has shown better performance in attracting attendance.
"My preference would be to keep the event here in Charlotte," France said. "It always will be."
France said attendance has been up at several tracks, mentioning Atlanta, Phoenix, Las Vegas and Auto Club Speedway.
"I would tell you that we have huge stadiums," he said. "When we're not filling them completely, that's one thing. We want to fill them completely, but at the same time there are often huge numbers that we're able to have in attendance. The other tracks, Iowa and others, we do run, of course, Nationwide and other events. We'll take a look at that from time to time.
"But we like the mix of historical, big events at venues that we race at year in, year out. That would be our preference."
Among other subjects, France said NASCAR is not concentrating on promoting the idea of drivers running the Charlotte-Indianapolis "double" on Memorial Day weekend, developmental work is continuing on the Gen-6 car, no new venues are expected for the Sprint Cup schedule in 2014 and negotiations on new NASCAR television contracts are nearing a conclusion.
France also again defended NASCAR's decision to fine driver Denny Hamlin this year for early-season comments about the Gen-6 car.
"What you can't do is you can't cross a line into the product, in any way talking [negatively] about our racing product," France said. "We're very clear."
Although the fine upset Hamlin, France said other drivers appreciated it. "I can't tell you how many drivers came up to me after the Denny Hamlin comment and said, 'You got to do that or we won't be able to help ourselves from time to time. I'm glad you did that,' " France said. "They all know the line. They all know exactly where it is, because we talk about it. I talk about it directly with every one of the drivers, every one of the owners. No disputing that."
A few minutes after France's comments, Hamlin posted on his Twitter account: "Someone's nose is growing."
Mike Hembree is NASCAR Editor for SPEED.com and has been covering motorsports for 31 years. He is a six-time winner of the National Motorsports Press Association Writer of the Year Award.