CUP: France - Closer Competition Goal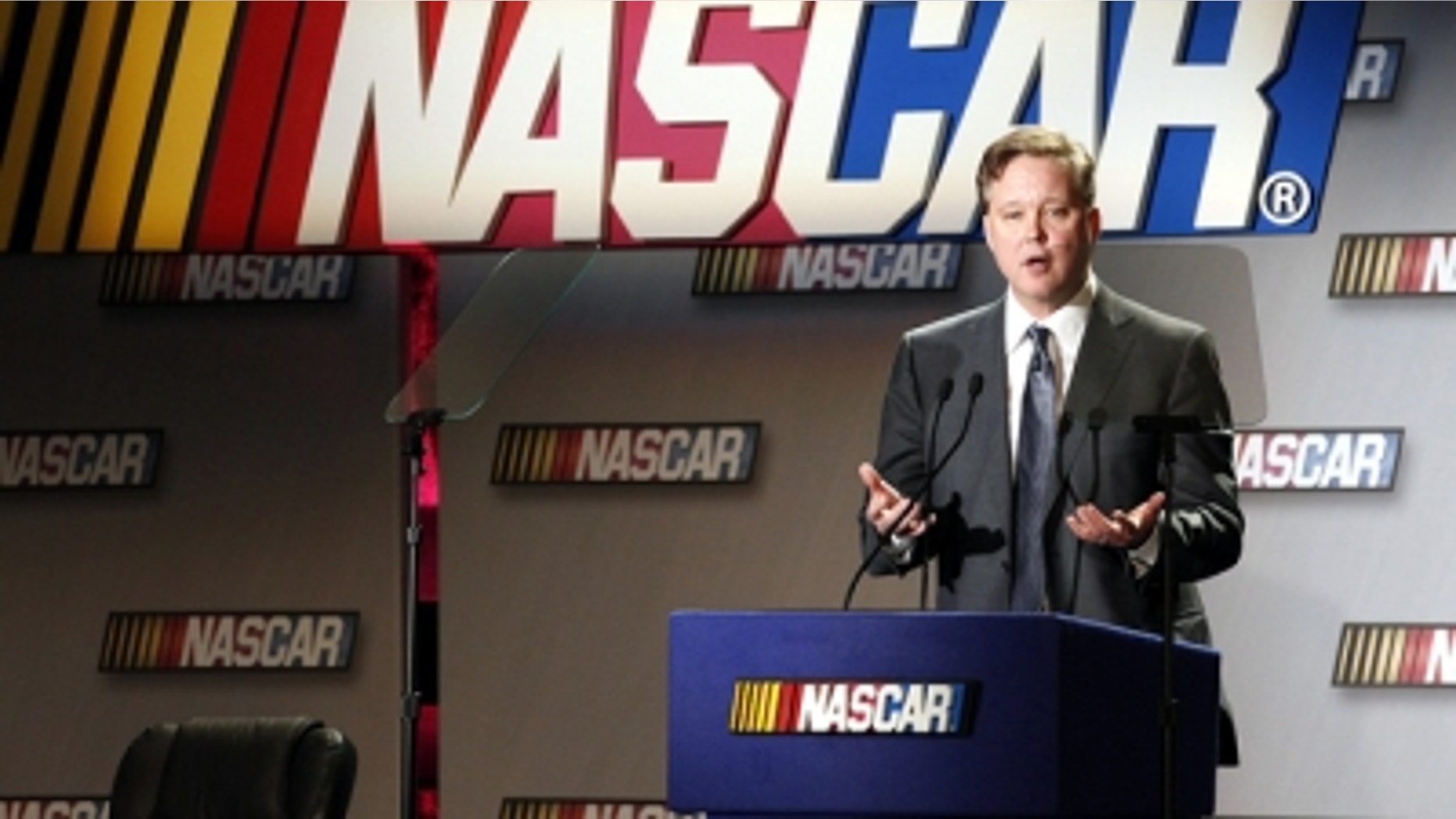 The bottom-line goal of the new Gen-Six Sprint Cup race car, NASCAR chairman Brian France said Tuesday, is "very simply to have closer competition."
The idea of better racing, particularly on the tour's 1.5-mile tracks, has driven much of the discussion about the new car, which is scheduled to make its competition debut in the Sprint Unlimited non-points race Feb. 16 at Daytona International Speedway.
"We'll measure it by lead changes, by how it races, by how the drivers feel about it, knowing that everybody will not always love every rules package or thing that we do," France said in a Tuesday news conference at the NASCAR Hall of Fame.
France said the Gen-Six car is the result of unprecedented collaboration between the sanctioning body, car manufacturers and Sprint Cup teams.
"We worked a lot closer with the OEMs (original equipment manufacturers) and others to do two things – to get a car that looks from a technical standpoint and a resemblance standpoint similar to what is in the [automobile dealership] showroom and to use innovation and the research and development center to work on making sure that our promise of the closest and most competitive racing in the world is kept," France said.
France admitted Tuesday that some errors were made in the development of the Car of Tomorrow (now known as the Generation Five car), a vehicle roundly criticized by competitors and fans.
NASCAR president Mike Helton said design and preparation on the new car has been deep and long.
"On the computer, in the wind tunnel, at the shops and the R and D center, at the race tracks, there's never been as much effort on a race car to get it ready to go racing," Helton said.
France and Helton both said they expect a new track-drying system developed by NASCAR to dramatically reduce drying time after rain. The system uses compressed air and heat. France said it is designed to dry a track like Martinsville in 15 minutes and could cut drying time at Daytona from two and one-half hours to 30 minutes.
Mike Hembree is NASCAR Editor for SPEED.com and has been covering motorsports for 31 years. He is a six-time winner of the National Motorsports Press Association Writer of the Year Award.