CUP: First Win Down, Smith At Home At Furniture Row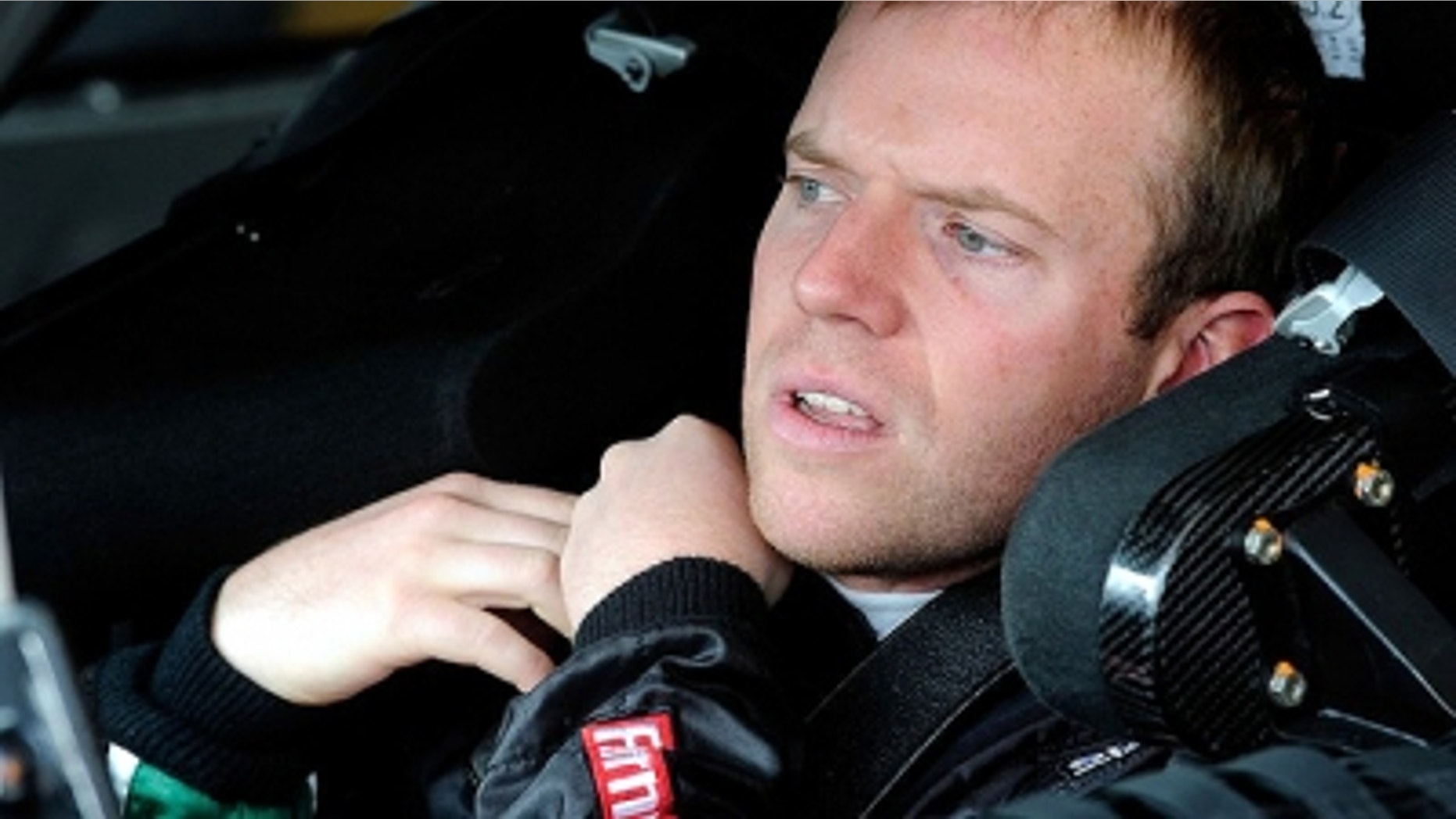 Regan Smith moved to Denver, Colorado, last May just around the time he helped move Furniture Row Racing into the limelight.
It was then that Smith won the first Cup race for the team as well as himself as he captured the victory in the Showtime Southern 500 at Darlington Raceway.
That victory was the highlight of a season that saw Smith finish 26th in the standings with two top-fives and five top-10 finishes. It might have been only a slight improvement in the standings from 28th the year before, but Smith believes they moved in the right direction.
"We've got to quit the inconsistency," Smith said. "We'll go from running right around 10th one week to running 30th or 25th the next week. We've got to close those gaps up."
The key is turning a mediocre day into a pretty good one. It means making the car better through the course of the race and an improved pit crew that Furniture Row gets from Stewart-Haas Racing.
"The guy that I look to and I want to model what we do this year after is [Kevin] Harvick because there [were] been races last year where he was running 15th or 16th and all of a sudden the end of the race pops up and he's in sixth," Smith said.
"Somehow they find that extra little bit at the end of the race to take what probably should be a 12th-place day and make it an eighth-place day. That's what we need to focus on doing."
Smith is entering his fourth season at Furniture Row Racing, a single-car team that is the only NASCAR Sprint Cup organization based west of the Mississippi.
His first "full" season was 2009 when the organization attempted only 18 races, and a year later he was 28th in the standings – without a top 10 – when the team resumed full-time competition.
It was during the 2010 season that Smith decided to move to Colorado, a move delayed because of the housing crisis.
"Originally, I wanted to get there somehow," Smith said. "The second year, when we went to fulltime again, it was pretty evident by the midway point in the season that I needed to be there just to be able to walk through the shop, be able to see the guys and do that more often than just between this race or that race for a day or two every other month."
Smith wanted to see what parts his team was working on and what guys based at the shop were doing.
The shop was normal, just like other shops he had been to during his career. But living in Colorado? Not so much.
"It's certainly different," Smith said. "It took a little bit of time to get used to. The first time that Megan called me and said there's a bear on our back porch and she was scared half to death was a pretty unique day.
"We've seen bobcats and mountain lions and elk and deer since then – stuff that you don't see, other than the deer, in North Carolina too often."
Smith is now settled in his Colorado home. And he's more settled on the track as well.
"The one thing for me as a driver that's different is I feel like I'm supposed to be there," Smith said. "After the win, you don't feel like when this guy comes up to your back bumper and he starts to beat and bang with you that you have to give him a pass because he has been around for 10 years."
No doubt it would help if Smith can find victory lane again, and this time more than once.
"I certainly feel like this is our year," Smith said. "I think this is the year this team takes the next step. I felt like last year we could win races and we accomplished that. I think this year we can more than one race.
"We need to accomplish that. We've highlighted the areas last year that maybe bit us, whether it was things I needed to do better, things that needed to be done better at the shop, things that needed to be done better on the road. We're fixing it."
SceneDaily.com • Richard Childress Racing's Cup effort fit and trim as overall organization undergoes expansion