CUP: Engines Key To Dodge's Next Move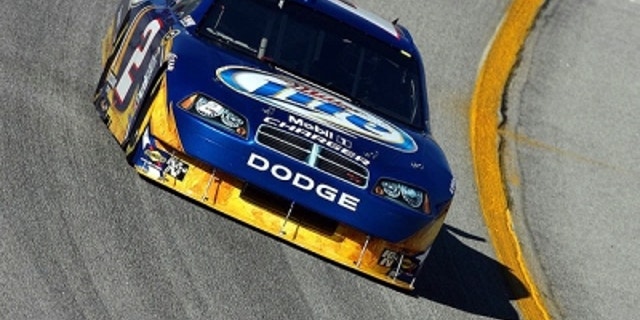 In all the uncertainty surrounding Penske Racing's move to Ford for 2013, Dodge remains firmly committed to having a strong racing presence.
That much will be obvious next weekend at Las Vegas Motor Speedway, when the automaker takes the wraps off of its new 2013 Dodge Charger NASCAR Sprint Cup car. Despite Penske's impending departure, Dodge is increasing its involvement in multiple motorsports programs, not scaling back.
But there is one huge logistical hurdle: engines. As the only full-time Dodge team in the Sprint Cup Series, Penske builds its own engines now and is expected to build its own Ford engines, too.
Right now, there are only a handful of engine builders in NASCAR: Roush Yates Engines currently supplies powerplants for all the Ford teams in the Cup Series; TRD, U.S.A., Toyota's racing arm, does likewise for most of the Toyota teams; on the Chevy side, Hendrick Motorsports and Earnhardt-Childress Racing provide engines for most of the teams.
Of the various names bandied about so far as a possible replacement for Penske as Dodge's lead team, none of the teams has its own engine program now. They all purchase engines from one of the aforementioned builders.
That leaves Dodge with several possible options: Have a factory engine program, similar to TRD; work with an independent engine supplier, such as longtime Chrysler/Dodge loyalist Arrington Engines; or have its new flagship team open its own engine department. Sources familiar with Dodge say no decisions have yet been made about engines for next year.
While it's no secret that Dodge has enjoyed a long relationship with Richard Petty Motorsports — now a Ford operation — the official word from that team is that it is keeping its options open in the future.
"We have a partnership with Roush Fenway Racing and we are happy to be a part of the Ford Racing program. As we always do, we will evaluate all of our options and make decisions based on what is ultimately best for our race team," RPM said in a statement released late Thursday.
Whether RPM moves back to Dodge or some other team does, the engine question is one that will receive much attention in the days and weeks ahead.
Once the engine question is answered, the team question should follow shortly thereafter.
Tom Jensen is the Editor in Chief of SPEED.com, Senior NASCAR Editor at RACER and a contributing Editor for TruckSeries.com. You can follow him online at twitter.com/tomjensen100.