CUP: Earnhardt Jr. – Happy On The Road?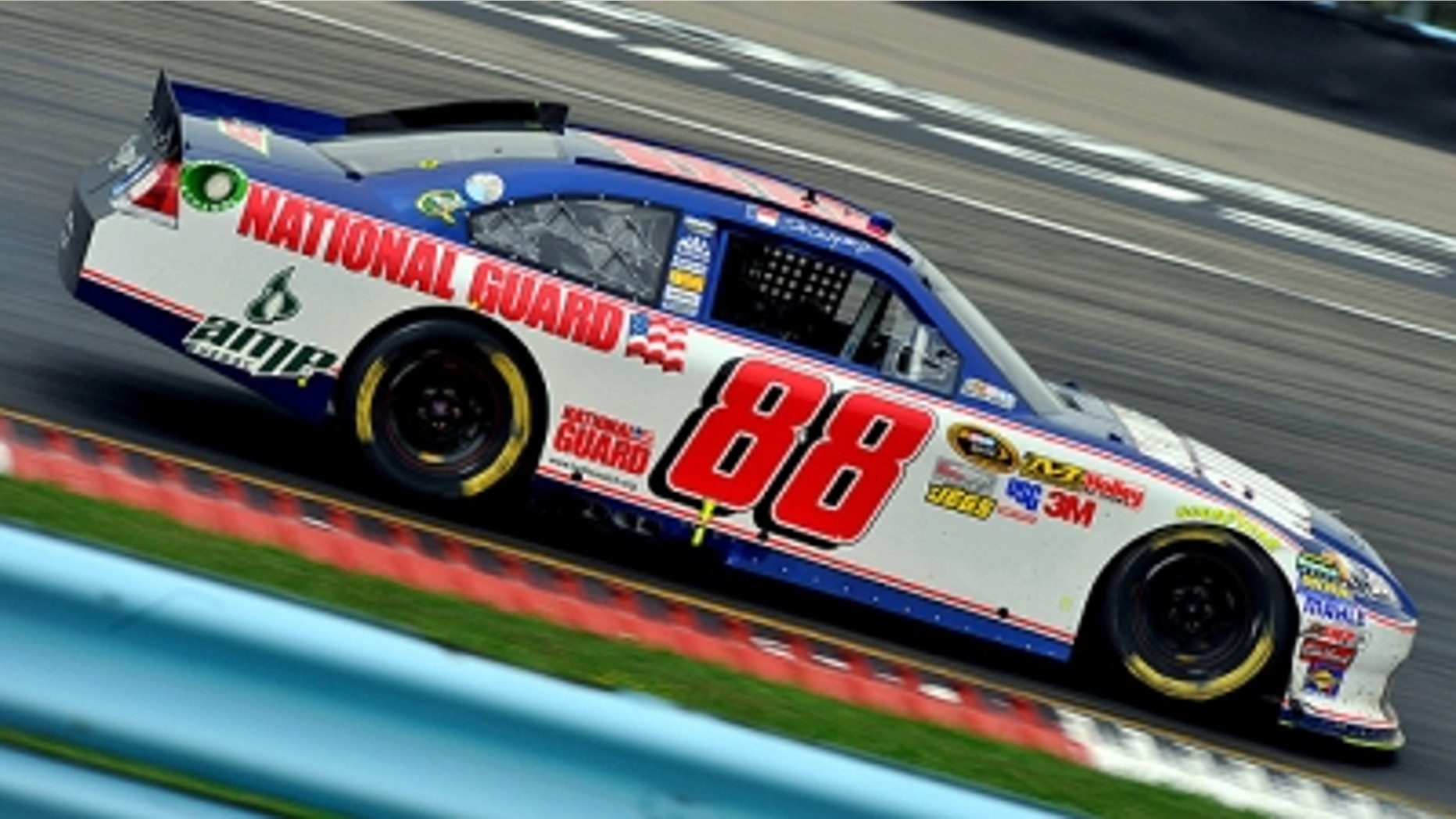 A second win to pair with his earlier victory this season at Michigan International Speedway would give Dale Earnhardt Jr. a significant boost in the Chase.
Although Earnhardt Jr. currently leads the Sprint Cup point standings, the standings top 12 will be reset for the start of the Chase, and drivers with the most regular-season victories will start the 10-race championship run atop the standings. Jimmie Johnson, Tony Stewart and Brad Keselowski currently lead the way with three wins each.
Five races remain until the Chase lineup is set.
Earnhardt Jr. doesn't seem a likely candidate to score another win this weekend, with the series stopping at Watkins Glen International for the second and final road-course event of the season. Junior has run 25 Sprint Cup road races without a win, although he has finished in the top five twice at the Glen.
Earnhardt Jr.'s Hendrick Motorsports team has put added emphasis on road racing this season, however, having run several road-course tests in an effort to fine-tune cars and give Junior more laps.
"With me and a road course, it's a lottery," Earnhardt Jr. said. "I've had some good runs there and had some fast cars there. When we went there in 2008 with Tony (Eury) Jr. (crew chief), we rained out qualifying, so we started up front, and we led quite a good portion, the first 30 laps or so. We were really fast.
"I know I can go around there (the Glen). That place is a lot easier than Sonoma. It's just straightaway, turn, straightaway, turn, and that's really what I've been doing all my life. It's a lot easier than Sonoma, a lot less technical."
Junior said the team made gains in recent testing at Road Atlanta.
"They were literally gains that I could see on the stopwatch and on the race track," he said. "I know I didn't like the car when we tested at Road Atlanta earlier this year. When we went to Sonoma, I had the same issues with the car, I didn't like it. We fought a lot of similar problems. We showed up at the test this week with the same problems and the same disappointment with the car, and then we made a lot of changes and a few of the changes in particular revolutionized the way the car drove and the way it felt.
"The stop watch was way faster, so I'm excited. I've been real happy to go to all the race tracks this year. I particularly don't look forward to going to Sonoma and Watkins Glen as much as I do the ovals, but I'm excited about Watkins Glen this trip. Hopefully, we can go down there and be competitive."
Practice rounds for Sunday's Finger Lakes 355 are scheduled at noon and 4 p.m. Friday. Qualifying is set for 11:30 a.m. Saturday, with the race scheduled for the green flag at 1 p.m. Sunday.
Mike Hembree is NASCAR Editor for SPEED.com and has been covering motorsports for 30 years. He is a six-time winner of the National Motorsports Press Association Writer of the Year Award.