CUP: Can Patrick Take Daytona 500 Pole?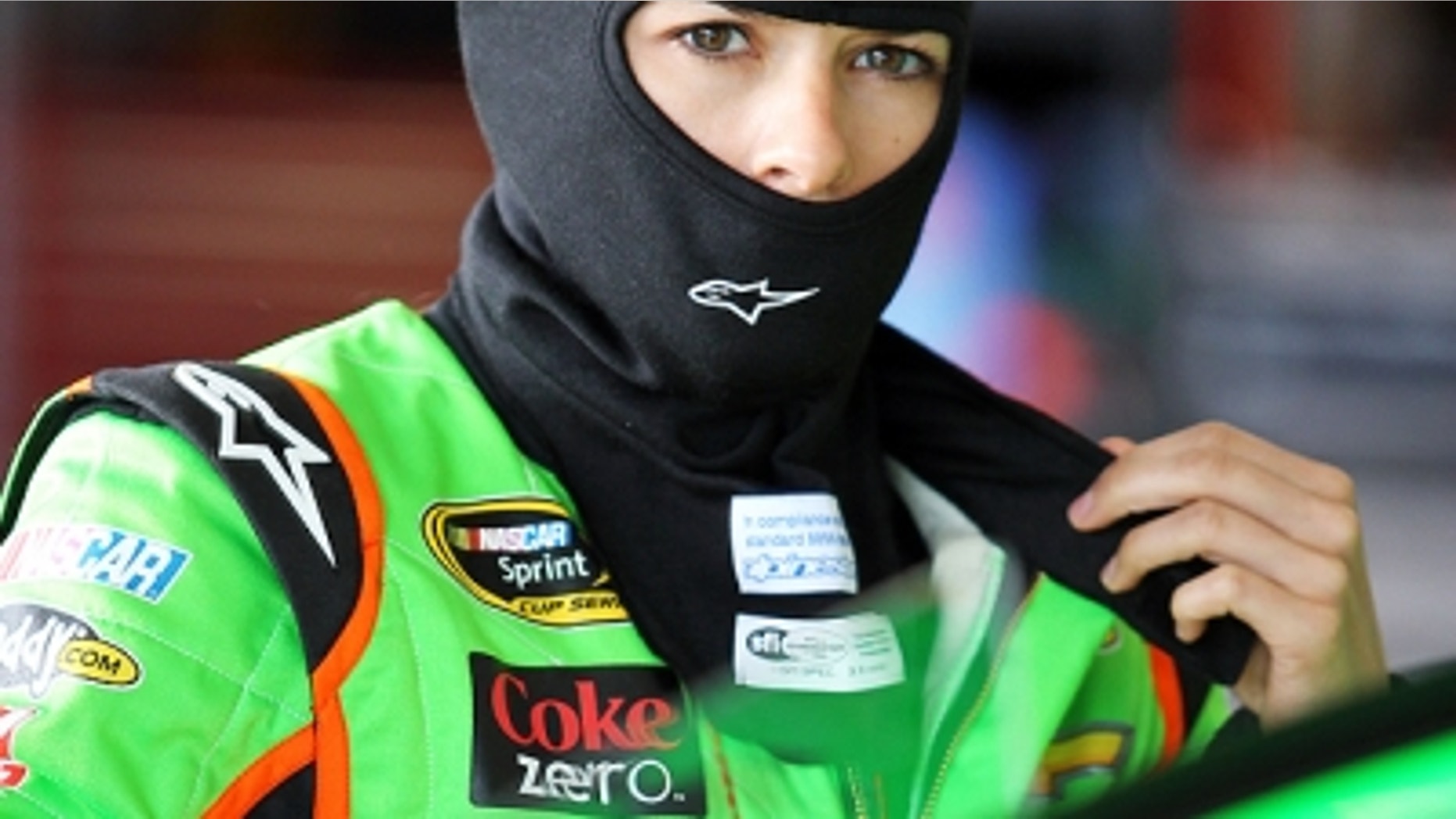 Now that Kevin Harvick has won his third Sprint Unlimited, attention at Daytona International Speedway turns to today's Daytona 500 qualifying session (1 p.m. ET, FOX and FOX Deportes) and Danica Patrick's shot at making history.
Patrick, in her first full NASCAR Sprint Cup season, was dazzling in Saturday's two practice sessions at Daytona, topping the speed charts at 196.220 miles per hour. In the earlier session, she was third, her lap of 195.359 mph trailing only Joey Logano and Austin Dillon.
In 10 previous NASCAR Sprint Cup starts, Patrick's best qualifying effort was 23rd at Atlanta last summer. She should do much better than that today.
Only the front row will be locked into the Daytona 500 after today's qualifying session, but the next four fastest cars will at least be guaranteed to at least make the race. Truth is, with only 45 cars entered for the 43 starting spots, Patrick shouldn't have any trouble making the race. Still, if she became the first woman to win the Daytona 500 pole, it would make headlines around the world.
For her part, Patrick downplayed the possibility after practice Saturday afternoon.
"I mean I suppose being the fastest going into qualifying is as good as you could hope for," she said. "But, I also understand that it's a whole different day. We could go out there on the track and just for some reason not have as much speed as we had hoped for. We could be in an unfortunate situation with wind or weather, temperatures, clouds, so I understand that. We have done everything we can to prepare for it. We all feel pretty confident, but (Sunday) is a different day."
At least having speed in her car meant Patrick didn't have to rehash her relationship with boyfriend Ricky Stenhouse, which has had tongues wagging all week at Daytona.
"Well, I have always felt in my career that when things go well on the track the media responds to it," said Patrick. "So, I appreciate you all showing up here and thank you. Make sure that you write about how good the crew is that made this car and the last car that was really fast and how strong the Hendrick engine is. I think that is really important here at Daytona. We are going to spend plenty of time the rest of the year talking about if a driver does something at tracks that aren't speedways. Here at Daytona and then at Talladega it is very much about the potential of the car and the engine."
Tom Jensen is the Editor in Chief of SPEED.com, Senior NASCAR Editor at RACER and a contributing Editor for TruckSeries.com. You can follow him online at twitter.com/tomjensen100.