CUP: Can Fords Turn It Around At MIS?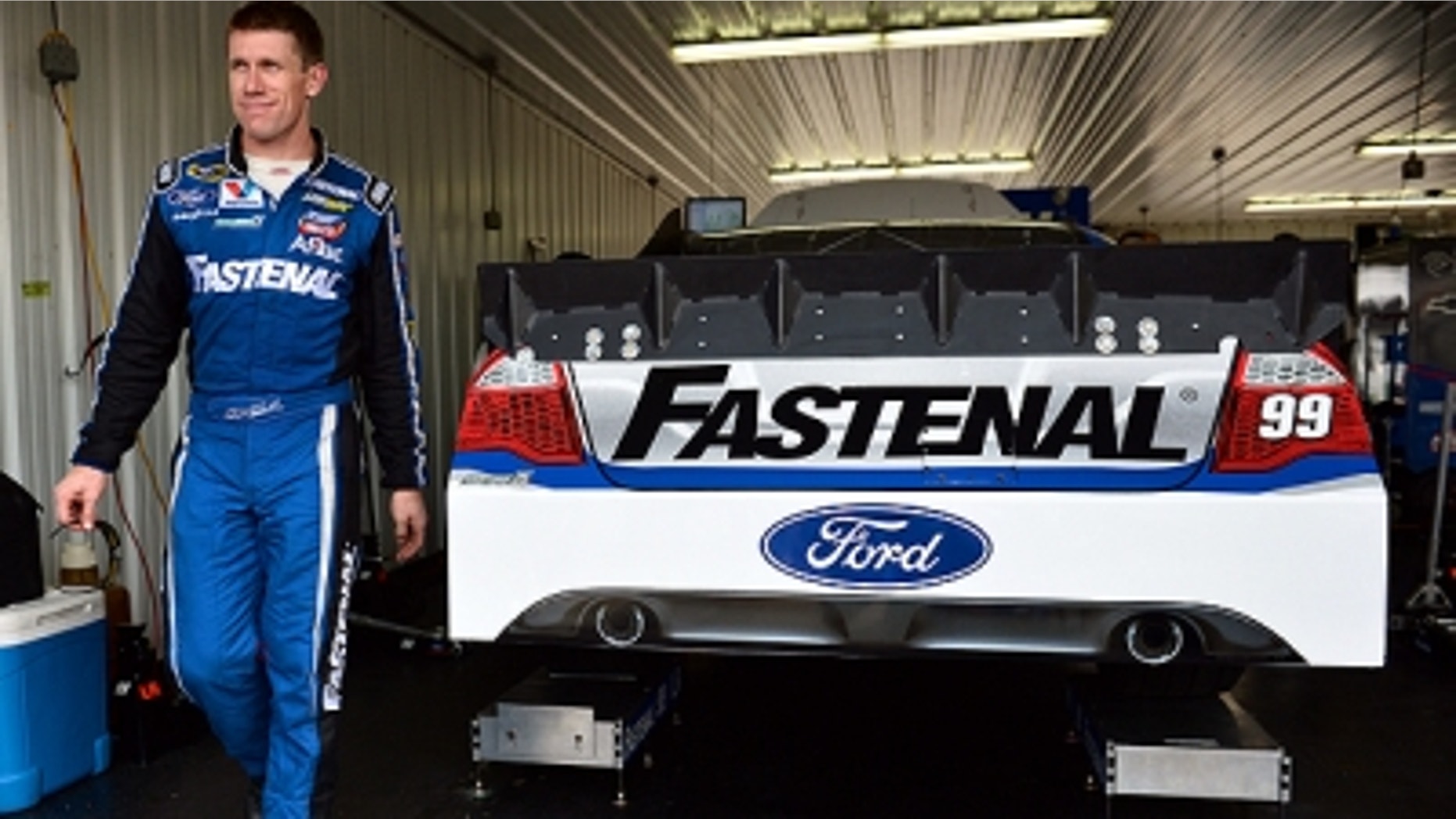 The majestic and sweeping 2-mile Michigan International Speedway has long been a place where Ford Motor Co. dominated the proceedings.
In 1969, the first year MIS played host to the NASCAR Sprint Cup Series, Cale Yarborough won the first race in a Wood Brothers Racing Mercury, while David Pearson won the second in a Holman-Moody Ford.
Fords and Mercurys won 12 of the first 15 races at MIS. Fords won both races here in 1985, '86, '91, '94, '96, '97 and '02. Pearson won nine races here and Bill Elliott seven. Four of Mark Martin's five MIS victories came behind the wheel of Jack Roush's Fords.
The most successful car owners at MIS? They would be the Ford Motor Co. teams from the Wood Brothers and Roush Fenway Racing, with 11 victories each. Harry Melling won seven races with Ford here and Robert Yates six.
Among contemporary competitors, Roush Fenway teammates Carl Edwards (8.375) and Matt Kenseth (9.269) have the best average MIS finish for those entered in Sunday's Pure Michigan 400. With Greg Biffle only one point behind leader Jimmie Johnson in the NASCAR Sprint Cup standings and Kenseth only 2 points back back, you'd think the Roush squad should be in good shape for another Michigan victory.
Yet recent history clouds the picture quite a bit.
In the last 10 Cup races at MIS, Toyota has four victories and so does Chevrolet, while Dodge and Ford have won only once each.
And while Biffle and Kenseth are both high in the points, Ford drivers have won just three of 22 races so far this season — Kenseth won the Daytona 500, Biffle triumphed at Texas and last Sunday, Marcos Ambrose won on the Watkins Glen International road course.
Edwards, who is in dire need of a race victory to even have a shot at making the Chase for the Sprint Cup, is riding a 55-race winless streak.
All of which suggests it should be an interesting weekend this time around. Edwards is especially eager to end his long winless streak.
"We need to go out and win one and maybe win two (races)," said Edwards, who is 12th in points, 43 out of 10th. "If you look at our recent performances just his year you would say the chances of that are slim, but the last few weeks with the way the Fords have been running and the tracks coming up, I think it's a real possibility that we can go out and get a win or two and fight our way into this Chase and be good."
Winning in Michigan would make it that much sweeter.
"Any time you win at Michigan it's big and it's big especially for the guys who race for Jack (Roush)," Edwards said. "Jack and his business are based in Michigan. Ford Motor Co., everything they've done for our sport and for Jack and everyone at Roush Fenway — myself included — we really appreciate everything they've done and it's a very special place to win.
"Victory Lane takes a long time there because of all the photos and it's neat to have guys like Edsel (Ford) and Jack and his family and all the folks that support us from a technical standpoint and a financial standpoint so much that it's a special place to win. I think everyone in the garage feels that way. It's a good place to win a race and the fans there are great."
Tom Jensen is the Editor in Chief of SPEED.com, Senior NASCAR Editor at RACER and a contributing Editor for TruckSeries.com. You can follow him online at twitter.com/tomjensen100.