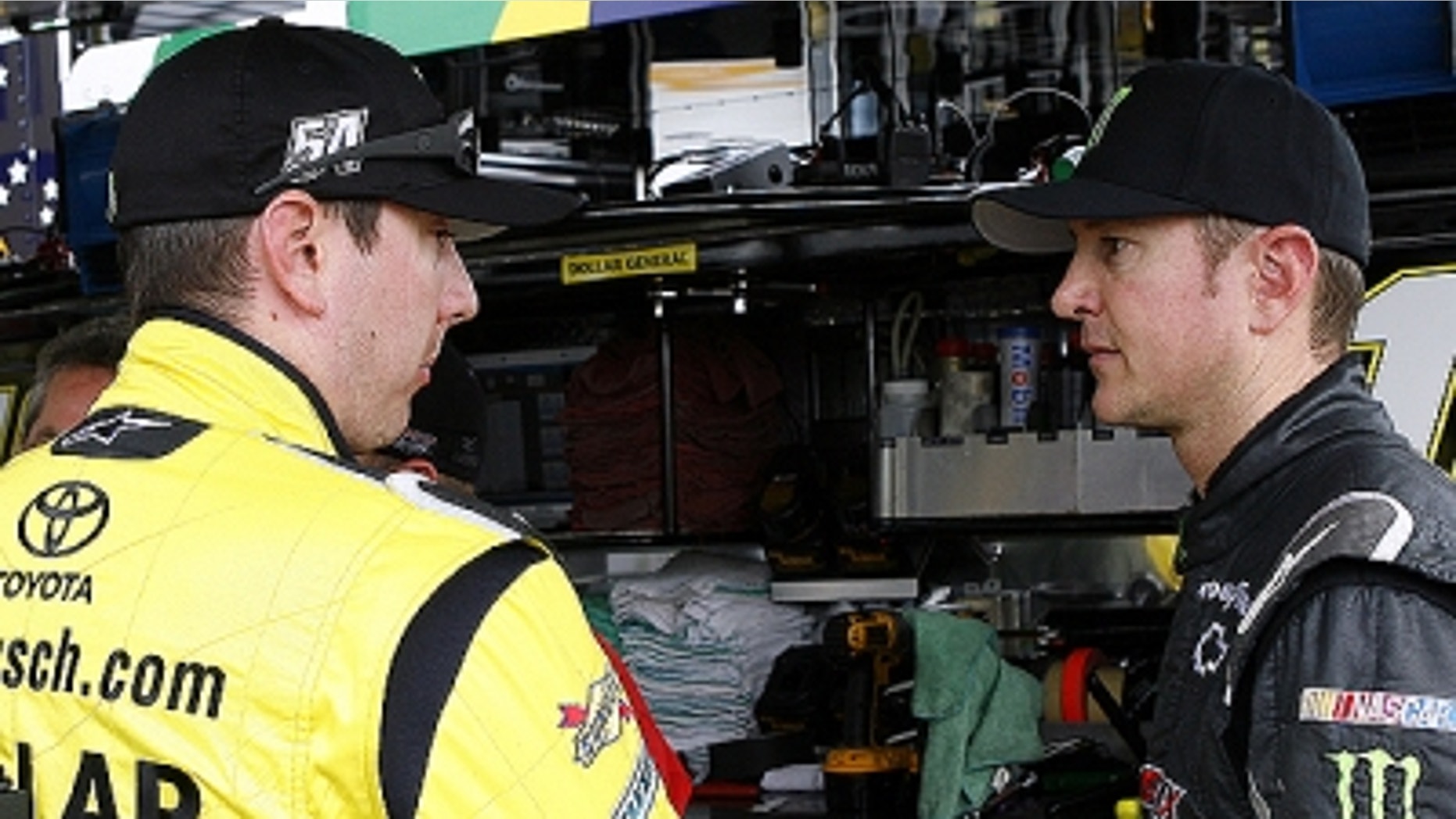 It's Kyle 1, Kurt 0.
For those in Las Vegas keeping score, that is.
The two Busch brothers, natives of Las Vegas, have had a friendly rivalry at their hometown track since Kyle joined his older sibling in the Sprint Cup Series nine years ago.
Although Kurt has run more Cup races (12-9) at the 1.5-mile track than Kyle, Kyle has the upper hand. He won in 2009 (becoming the youngest Cup winner in track history), while Kurt is still looking.
Kyle also leads the top-five (3-1) and top-10 (4-3) scoreboards, and he owns two Vegas poles to one for Kurt. Kyle's average finish is 15.9, compared to Kurt's 21.9.
"Look at the record," Kurt said. "It's quite evident that Las Vegas Motor Speedway has been tough on me. It's a challenging track, and the new Gen-6 car could make it even more challenging. But I like the track and feel it's a winnable place."
Kyle says the 2009 victory remains one of his landmark races.
"To go out there and to run a smooth race, and to have a shot at winning at the end of the race, that's what it's all about," he said. "I watched Vegas being built from the ground up, and I remember when it wasn't anything but a gleam in the eye of Richie Cline (track founder) – all those guys who made that place happen.
"I told everyone it would be just like another race, but it really meant a lot more than that when I got to victory lane. To have my mom there, and my brother come to victory lane, just made it that much more special. We didn't have the best car in 2009, but I feel like I drove a smart race, anyway, and did what we needed to do. We worked on it all day and kept making it better."
Kyle said racing within a few miles of where he grew up always adds to the weekend.
"Vegas is always a little bit more pressure – more pressure on myself, just because it's the hometown and you want to win there," he said. "Thankfully, I have won there, and I've knocked that one off the list, but certainly you want to win there every year. It seems like either Carl (Edwards) or Jimmie (Johnson) are better than most, but I love Vegas – the atmosphere and everything going on around that place. It's been sold out for a lot of years, I think ever since it started. They've added more grandstands, which is cool. It's a big race."
Mike Hembree is NASCAR Editor for SPEED.com and has been covering motorsports for 31 years. He is a six-time winner of the National Motorsports Press Association Writer of the Year Award.