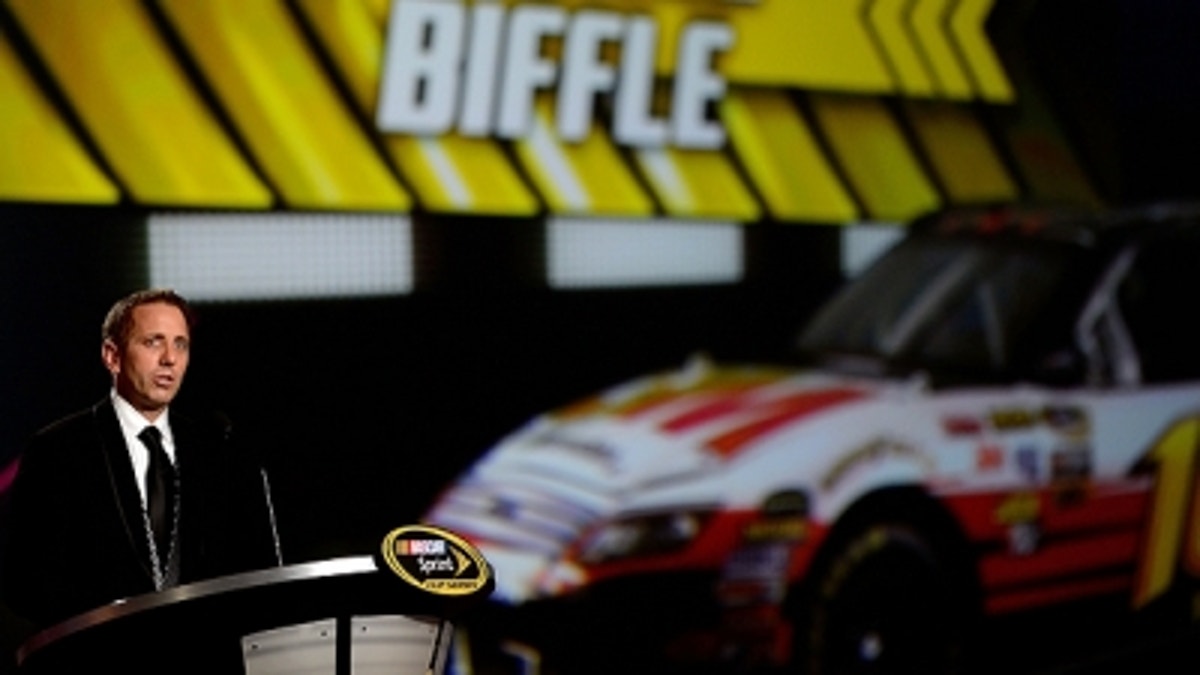 Greg Biffle isn't likely to be front and center of fan interest in the Roush Fenway Racing family this season.
His teammates, Carl Edwards and Ricky Stenhouse Jr., will be in much more visible situations.
Edwards is famously involved in one of the biggest valleys of his career, having not won a race since March 2011 and having finished 15th in points last season. He will open 2013 with a new crew chief (Jimmy Fennig) and with great expectations pressing upon him.
Stenhouse has won the past two Nationwide Series championships but now moves into the big time and into a big-time vehicle – the No. 17 Ford formerly raced with much success by Matt Kenseth. Kenseth's seat became vacant when he decided to move to Joe Gibbs Racing.
So Biffle might ride a little under the radar. That could be a good thing as he tries to build on a 2012 season that was both successful and frustrating. He led the points for 11 straight weeks in the first half of the year and was never lower than fourth in the regular season, but, when the Chase began, he veered off into unknown territory and was never a threat for what would have been his first championship.
"When the Chase started, we looked like a 25th-place team that just got lucky," Biffle said. "That was difficult for us. We went to a different set of tracks, and we just weren't ready."
He was 13th in the Chicago opener and then 18th on a lost day at New Hampshire in Race Two.
"I was really at a loss for words there (Loudon)," Biffle said. "The best I could do was 18th. We were awful. We didn't understand what we did wrong. We were way off. That caught us off guard."
The final result was a fifth-place finish in points – impressive, certainly, but far below what the first part of the season had led the team to believe was possible. It marked the third time Biffle has finished in the points top five without winning the championship.
That elusive title will be the goal again for Biffle and crew chief Matt Puccia beginning next month as the driver begins his 11th full-time season at Roush Fenway.
Mike Hembree is NASCAR Editor for SPEED.com and has been covering motorsports for 30 years. He is a six-time winner of the National Motorsports Press Association Writer of the Year Award.