CUP: Biffle Fades At Finish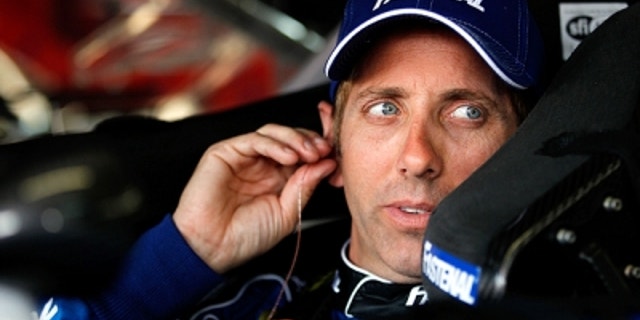 In the sunshine and daylight, the Coca-Cola 600 looked to be Greg Biffle's race.
His Roush Fenway Racing Ford led 204 of the race's 400 laps, including 117 of the first 200 (or the first half).
But, when the sun set at Charlotte Motor Speedway and temperatures (and the track) cooled, eventual winner Kasey Kahne, Kyle Busch and Denny Hamlin took control of the race, leaving Biffle in the dust.
As a result, Biffle, who probably had visions of scoring his second seasonal win in the early going, rolled home in fourth place – not a disappointment but not what the No. 16 team appeared to be surging toward in the first half of the season's longest race.
Biffle said he had the same experience last week in the Sprint All-Star Race at CMS.
"The same thing happened to us in the All-Star Race," he said. "It seemed like when the speeds picked up and it was cool out, our car just started sliding the tires a little bit.
"We were super-good early. I can't believe how fast we were, but the guys did a great job. We gained a little in points, but we really wanted to win.
"We have to go back to the drawing board a little bit. We need a little bit more grip, a little bit more turn when the sun goes down. That's what we need."
Biffle's run enhanced his position atop the Sprint Cup point standings. His edge over second-place (and Roush Fenway Racing teammate) Matt Kenseth increased from two points to 10.
"The car was really, really good," Biffle said. "I couldn't do anything wrong, and I felt like we kept up with the track, but there at the end when the speeds picked up we would kind of slide across the track and couldn't get a hold of it. I don't know what we've got to do, but we've got to try and get better at night when the track is cooler."
Biffle has led the points since the third race of the season.
Roush Fenway Racing put all of its cars in the top 10 Sunday. Carl Edwards finished ninth, and Kenseth was 10th.
Mike Hembree is NASCAR Editor for SPEED.com and has been covering motorsports for 30 years. He is a six-time winner of the National Motorsports Press Association Writer of the Year Award.