CUP: Automakers Help NASCAR Find G Spot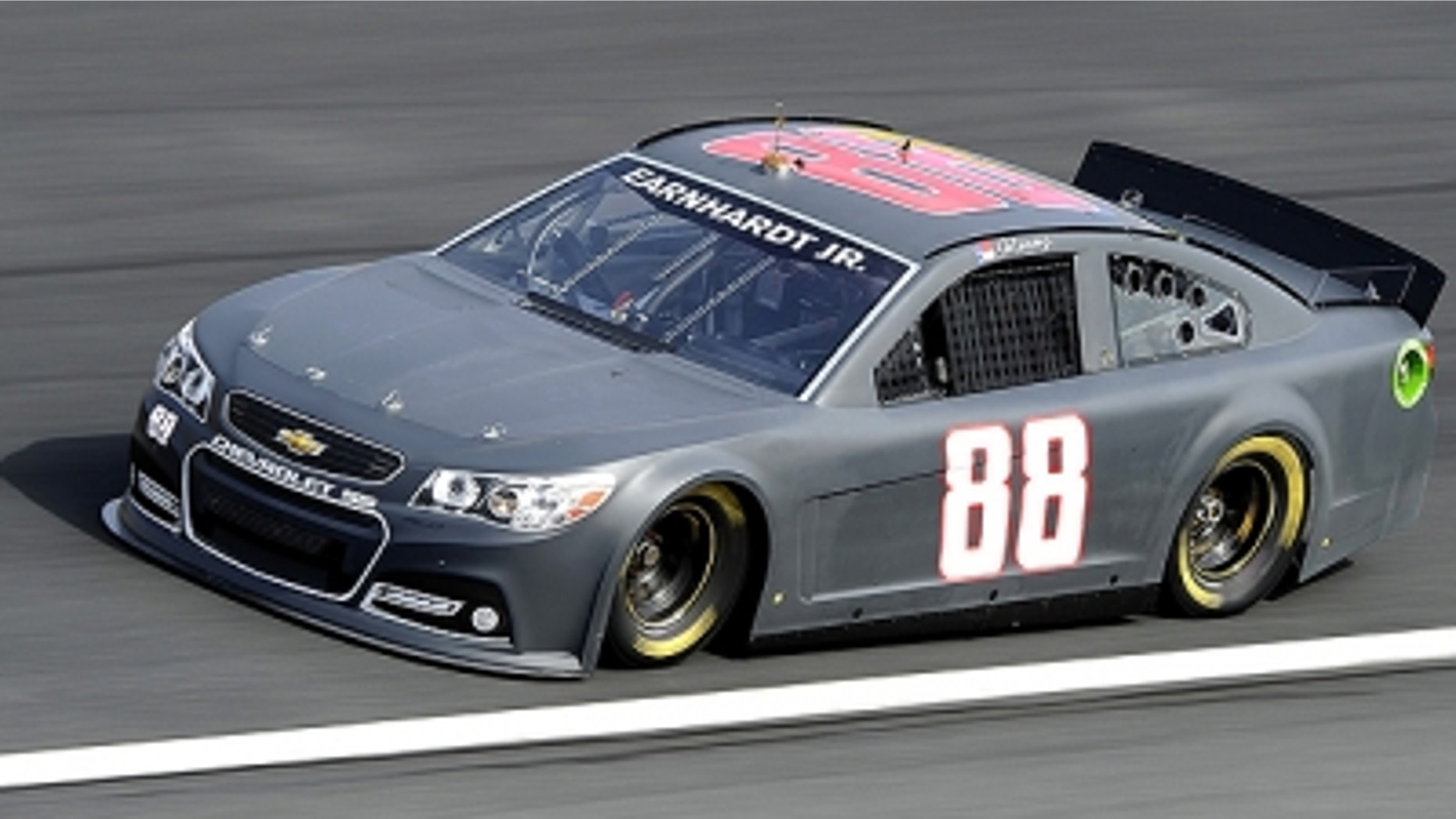 After the fall race at Charlotte Motor Speedway in October 2009, representatives of the four automobile manufacturers then active in NASCAR — Chevrolet, Dodge, Ford and Toyota — were summoned to the sanctioning body's R&D Center in Concord, N.C.
The reason the four reps were called to meet with officials was that NASCAR had a problem: It had just signed off on the new NASCAR Nationwide Series cars which were to be phased in during 2010. And those new cars, aesthetically, were light years ahead of the so-called "Car of Tomorrow" that had been adopted in the Sprint Cup Series in 2007.
That meant two things had to happen: a short-term fix for the Cup cars and a longer-term replacement for the COT, a car which had met all its safety targets but was a flop with fans and drivers.
For 2010, NASCAR got rid of the ugly "cow-catcher" front air dams on the Cup cars and, in April 2010, replaced the hugely unpopular rear wing with a conventional spoiler. That took care of things in the short term, but there was still the question of what to do with the next generation car. That car would ultimately come to be called the Generation-6, and will race for the first time this week in Daytona.
In December 2010, the four manufacturer reps — Chevy's Alba Colon, Dodge's Howard Comstock, Pat DiMarco of Ford and Andy Graves of Toyota — met in Las Vegas for lunch during the NASCAR banquet week. The four of them came up with a bold and innovative plan: Instead of letting NASCAR design the next car, as it had with the COT, the manufacturers would agree to collaborate on the G-6 and design it themselves, with NASCAR's blessing and input.
From Las Vegas on, the four reps have met every week, either at track or by teleconference, and continue to do so today.
In the three months after the Las Vegas meeting, the four put together a plan on how to go forward.
"We went back to NASCAR and had a meeting on March 15, 2011, and laid out our proposal to NASCAR of how we wanted to attack it," said Graves, who is vice president of chassis engineering and Toyota NASCAR Sprint Cup Series program manager. "And said it would not be rolled out until 2013. In that meeting, Robin (Pemberton, NASCAR vice president of competition) and John Darby (NASCAR Sprint Cup Series director) both gave their blessing to our proposal. And that's when the manufacturers started working together with NASCAR towards that proposal."
For the four automakers, who are bitter rivals on track and in the showroom, collaboration wasn't something they were used to.
"That first meeting that we were all together — the paranoia was kicking like you do not have any idea," said Colon, who is the program manager, NASCAR Sprint Cup Series, Chevrolet Racing. "They are my competitors and when I come to the track I just want to beat them. Those first meetings, there was a lot of quiet times — no trusting each other. And it took time to realize, once again, that we all have to work together on some things. After that, we go and beat each other at the track."
"Out of necessity, we decided that we needed to work together, because if we didn't, NASCAR was going to do the work for us, and it may or may not be what any of us liked," said Pat Suhy, NASCAR group manager for Chevrolet Racing. "That drove us to develop a pretty close working relationship with a set of common goals. … We all knew that to get it right, it was going to have to be the car manufacturers who led the process."
NASCAR mandated that the cars race much better on the fast 1.5- and 2-mile tracks that make up so much of the Sprint Cup schedule. The carrot for the automakers was that each could finally build a car that looked like its production counterpart. From their standpoint, that was a huge improvement over the androgynous and anonymous COT, which looked virtually identical, no matter what the brand of the car.
For all the manufacturers, this new way of doing business allowed them to bring in their production-car designers to work with racing engineers in getting the look of the cars right, while making sure it met NASCAR's aerodynamic targets.
"It's been a challenge to get all the correct features in the car within the design parameters and still having the car competitive," said Ford Racing aerodynamicist Bernie Marcus. "At the end of the day, you can have the best-looking car, but if it doesn't work on the track, that's not going to be good so we have to have both. We have to have the looks and the performance."
It was definitely an arduous process at first.
"It took us from that time (Dec. 2010) until March (2011) to come up with a proposal on how the manufacturers should and could work closer together with NASCAR and have more input in this car so we could make it more relevant to our production-based vehicles," said Graves.
Chevrolet started its development of what is now the Chevrolet SS the same way it begins development of its production cars, first using computational fluid dynamics to model its aerodynamics, then building a 40 percent scale model and putting it on a rolling-road wind tunnel.
Told only that the G-6 had to fit the existing Sprint Cup chassis, Hendrick Motorsports built the first Chevrolet SS, only to have NASCAR kick it back to them because they didn't take it far enough.
A key multi-manufacturer wind tunnel test came in January 2012. NASCAR had given each of the automakers a set of aerodynamic numbers which they wanted to see in terms of drag and downforce. Still, it was uncharted territory. Toyota got its first 2013 Camry Sprint Cup car built just weeks before the wind tunnel test.
"There was a lot of nervousness going into the first wind tunnel test in January of 2012, because of the timeline," said Graves. "We were all so crunched. I had no clue. Are we going to come in on the low side? Are we going to come in close to what we think the targets are going to be? That was very, very nervous. It was very scary how close all four manufacturers worked on it with each other. That was a great sense of relief and pride for all four of us that we set parameters that you could build a car to and have it come in really close to the target numbers."
On Feb. 1, there was a closed test of the four new cars at Homestead-Miami and another wind tunnel test in March.
In May, each of the four manufacturers submitted their cars for NASCAR approval, but they were sent back to the drawing boards. "Not everyone felt comfortable about passing all the cars after the first test," said Graves.
During that time NASCAR and the automakers were in constant contact with each other.
"Developing a car, we have all learned — NASCAR was very open about, 'We want to make sure the manufacturers are all happy with the product and the product looks like it's supposed to be,'" said Suhy of Chevrolet. "NASCAR allowed the manufacturers to work together to develop a lot of the car. And we always kept NASCAR abreast and aware of what was going on."
"The collaborative efforts between the manufacturers, teams and NASCAR has been unparalleled in my 34 plus years in the sport," said NASCAR's Pemberton.
The end result was a huge hit with the new G-6 cars.
"We have learned that there are people engaged in our sport that know how to do things like this, and working with their design teams and their engineers, Robin and his group were able to, we think and feel very strongly, deliver something that the fans had asked for," said NASCAR President Mike Helton.
"Frankly, the relationship between NASCAR and the manufacturers – that relationship has improved," said Edsel Ford II, a board member with Ford Motor Co. "I think it's improving because we're all talking to each other. There was a time where the pendulum had swung too far and, now, I think the pendulum has come back to the middle. I think all the manufacturers, and I can't speak for anyone but Ford, but I think we're very happy where we are."
The brand identity is back in the cars, which is what everyone wanted.
"You'll stand there and you'll see Fords and Toyotas and Chevrolets driving by, and it's great because everything looks different and everything is recognizable," said Dale Earnhardt Jr. "You don't have to think about the driver and the team itself to associate with the manufacturer. You look at the car to see it instantly. I can appreciate the cars for that fact. I'm not sure a lot of people realize how important that is, having that instant recognition on a manufacturer for our sport and how much more healthier it is for that happening."
So is the competitive balance.
"The last, biggest achievement for us all was in January of 2013," said Graves. "We're in Daytona with the new rules and 35 or 36 cars on the track. To look at the time sheet after every practice, to see Toyotas and Chevys and Fords all up there in the top five, was a great sense of pride for all of us."
Tom Jensen is the Editor in Chief of SPEED.com, Senior NASCAR Editor at RACER and a contributing Editor for TruckSeries.com. You can follow him online at twitter.com/tomjensen100.