CUP: Another Tough Outing For Danica Patrick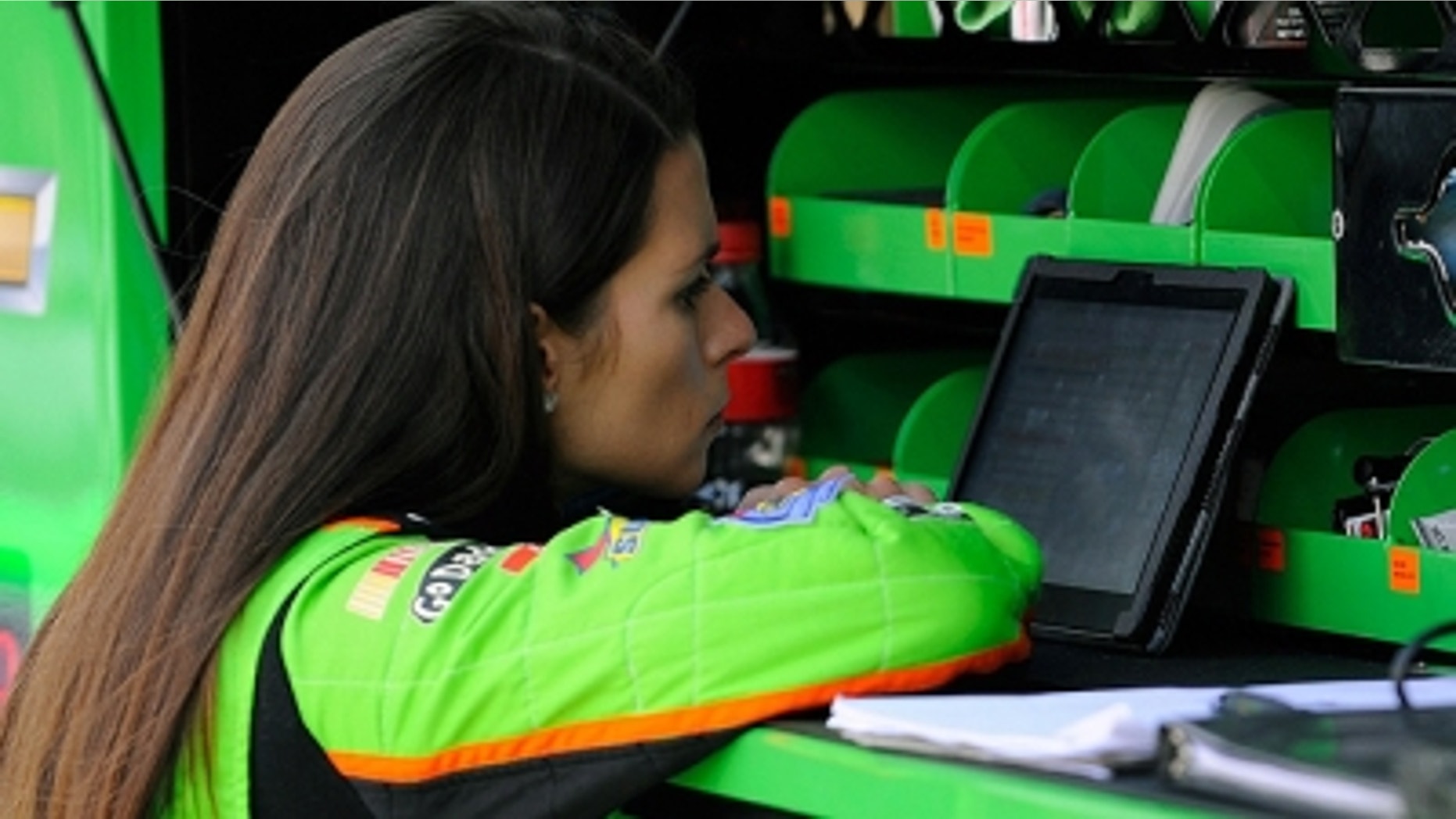 When Danica Patrick won the Daytona 500 pole last month and went on to score a top-10 finish in NASCAR's biggest race, she made it look easy.
The last three weekends have been anything but easy for Patrick, who is running for rookie-of-the-year honors in the NASCAR Sprint Cup Series but quickly falling behind Ricky Stenhouse Jr., who is also her romantic interest.
Patrick's latest exercise in frustration came Sunday at Bristol Motor Speedway, a track known to befuddle even the best NASCAR drivers. Patrick had an uphill struggle from the get-go at the 0.533-mile, high-banked short track, qualifying 41st on Friday. That was a huge handicap to start with, although she gamely battled back to finish 28th in Sunday's Food City 500.
Still, after finishing 39th at Phoenix and 33rd at Las Vegas, 28th was hardly a quantum leap forward.
"There are a lot of things that I have to work on at this point in time," Patrick said. "For us, the most important thing is to find a decent balance to start off the race so that we don't drop back."
Patrick was 25th, three laps down, when she got dinged for speeding on pit road on Lap 350. That dropped her to 30th, and although she was able to make up two spots over the final 150 laps, any hope of a good finish went out the window with the penalty. Patrick ended the day 28th in the final rundown, five laps in arrears of winner Kasey Kahne. She also left Bristol 28th in points.
So the challenge for this week's upcoming race at Auto Club Speedway will be two-fold: Patrick needs to qualify better and crew chief Tony Gibson and the crew have to provide her with a balanced setup from the beginning of the race.
"We've been really loose the last couple of races, so we wanted to make sure we were tight," Patrick said of her Bristol run. "So we decided that was our accomplishment today was to aim to be tight, and we were. So we probably didn't need to, and, in fact, we probably kind of knew we were over-compensating. But we just never really got it completely freed up like we needed to. It was better later in the race, but by then the damage is done."
Tom Jensen is the Editor in Chief of SPEED.com, Senior NASCAR Editor at RACER and a contributing Editor for TruckSeries.com. You can follow him online at twitter.com/tomjensen100.