CUP: Another Season Of Struggle For EGR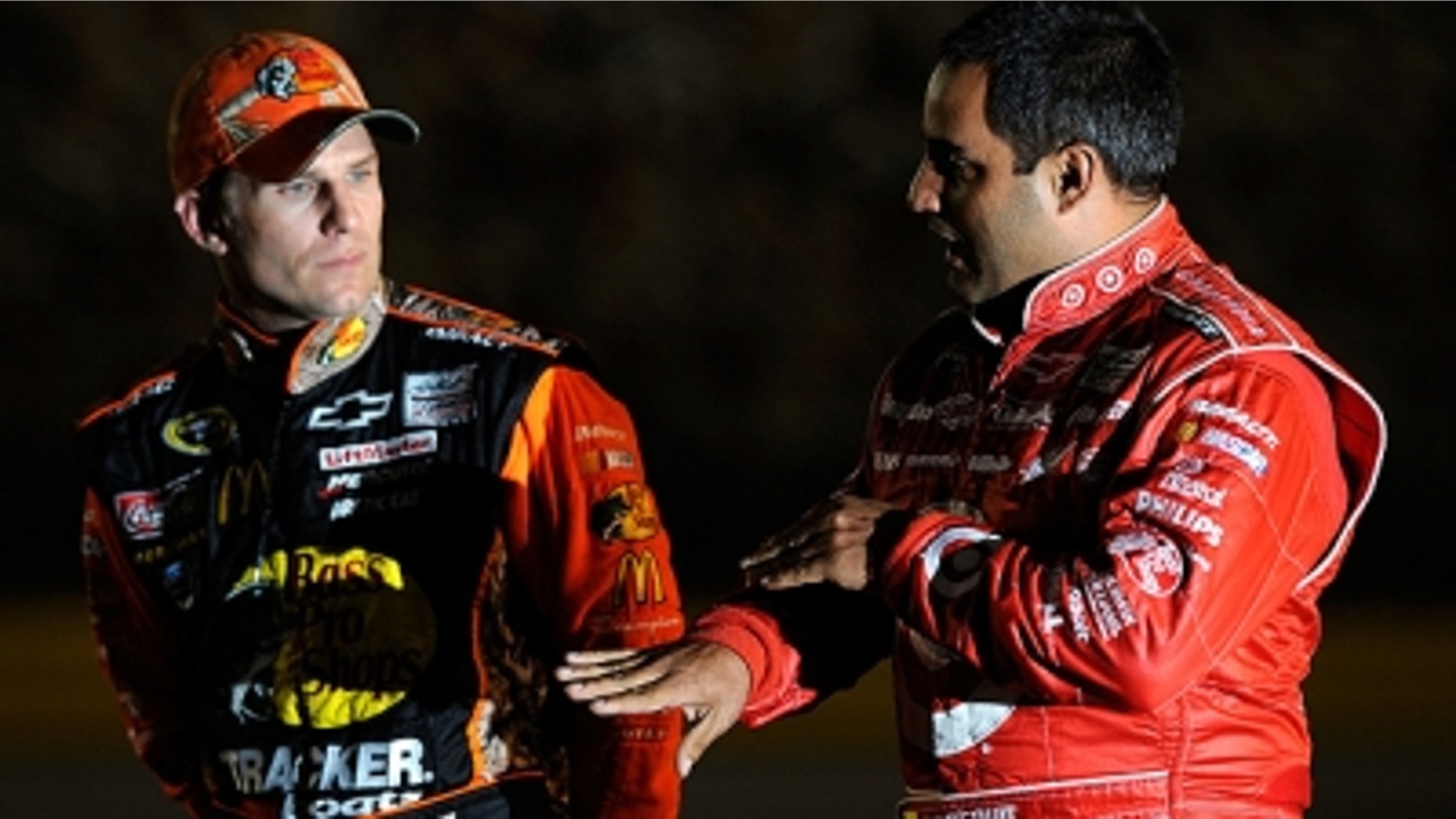 When your highlight moment of an entire 36-race NASCAR Sprint Cup season is running into a jet dryer and causing a massive explosion in the opening event of the year, chances are your season wasn't very good.
And that, in a nutshell, pretty much sums up the 2012 campaign for Earnhardt Ganassi Racing with Felix Sabates.
EGR drivers Jamie McMurray and Juan Pablo Montoya finished 21st and 22nd, respectively, in the final Sprint Cup points this year. While that's a very minor improvement over 2011, when McMurray was 27th and Montoya 21st, it was hardly the quantum leap forward the team was hoping for.
Between them, McMurray and Montoya failed to win a race or post a single top-five finish. McMurray earned three top 10s with a best of seventh, while Montoya came home in the top 10 just twice.
Montoya, of course, made international headlines on Lap 160 of the season-opening Daytona 500, when under caution he ran into the back of a jet dryer in Turn 3, igniting a huge fireball, as 200 gallons of aviation fuel went up in flames.
The incident, which caused a two-hour delay in the race, happened just after Montoya reported something amiss in his Chevrolet. "Every time I got on the gas it vibrated," Montoya said. "The car turned right while I was asking the spotter to check out the rear end."
That would turn out to be a dubious high point of the season for Montoya. The expatriate Colombian driver would finish eighth at both the spring Bristol race and the first Michigan race, his two best runs of the year.
Montoya did claim consecutive poles at Pocono and Watkins Glen, but led only 22 laps all year long.
Most of McMurray's success, such as it was, came early in the year. He finished eighth in Las Vegas in the third race of the season, then followed that up a week later with a seventh at Bristol. He was 10th at the first Pocono race, but would go the final 22 races without a single top-10 finish.
For the season, McMurray led 58 laps, with a high of 38 in the fall Talladega race.
Needless to say, it was not the year the team had hoped for, especially after bringing former Hendrick Motorsports engineer Chris Heroy to serve as Montoya's crew chief, and new competition and technical directors, respectively, in Max Jones and John Probst.
"It's just a matter of putting the right people in place and letting them do their job," team co-owner Chip Ganassi told reporters before the season began. "It was obviously time to make a change. We took a big swipe at it. I'm certainly happy with the people we have. If more changes need to be done, we'll do that, in fact, as well."
And true to his word, Ganassi ordered a big change for 2013 that should help the team. After spending several years partnering with Richard Childress Racing at ECR Engines, EGR will switch to Hendrick Motorsports powerplants next year and beyond.
"What a tough year for the Target team," lamented Montoya after the final race of the year at Homestead-Miami Speedway. "We still have a lot of testing coming up and with the new car and new motors next year I'm looking forward to a fresh start. I'd like to thank Target and all the partners for their support this year and we'll go chase that championship next year."
Tom Jensen is the Editor in Chief of SPEED.com, Senior NASCAR Editor at RACER and a contributing Editor for TruckSeries.com. You can follow him online at twitter.com/tomjensen100.