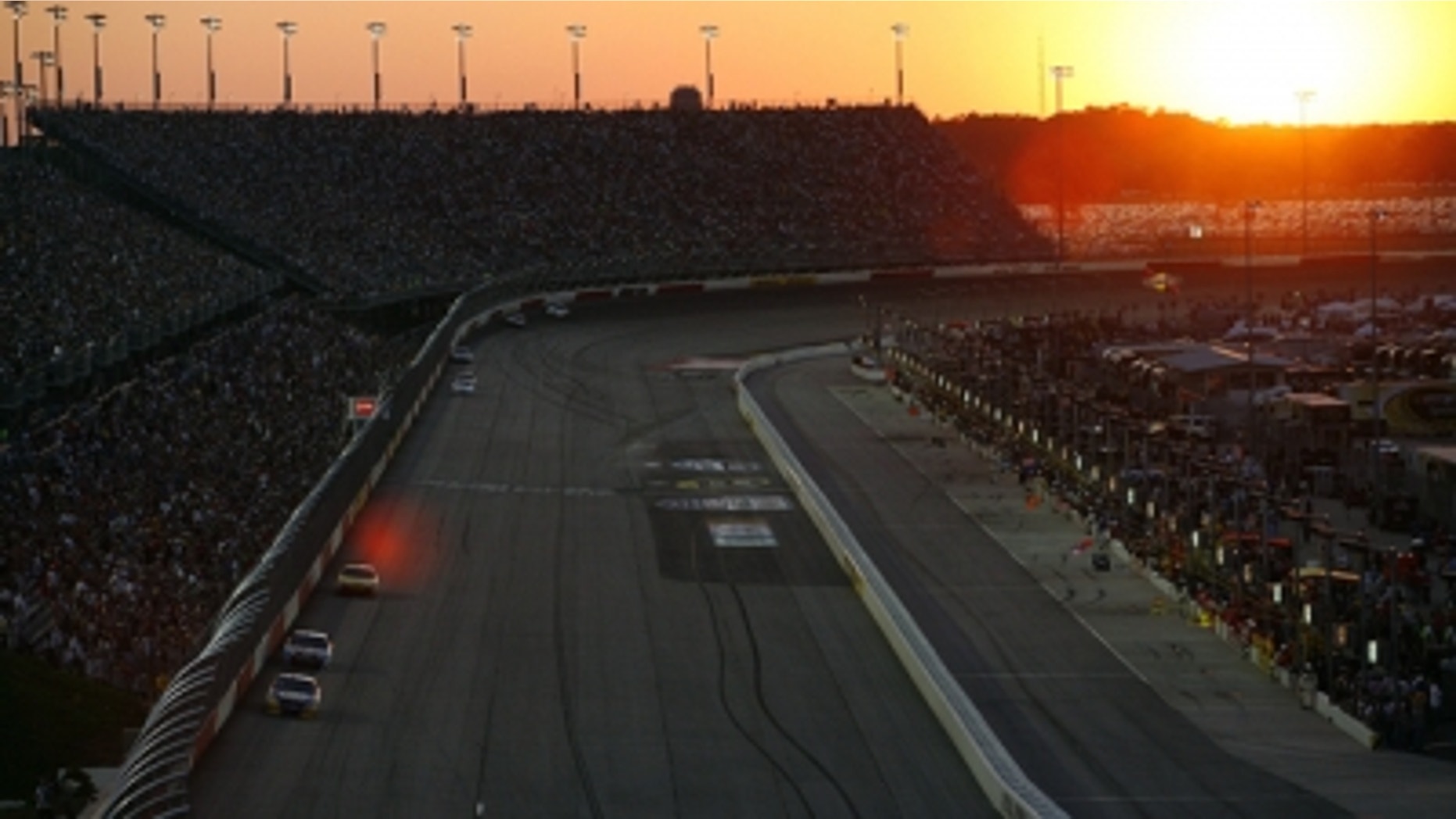 Darlington Raceway. Some drivers love it. Some drivers hate it. All drivers respect it.
And, for virtually every one, it's a learning process.
Jeff Gordon first raced at Darlington in the Sprint Cup Series in 1993. He needed two years to score a top five. But, as with some of the circuit's other tough tracks (for examples, Martinsville and New Hampshire), Gordon worked into the groove.
"All those are different," he said. "Martinsville was a long process for me. It was different than any other track I'd ever raced on. The dirt racing that I did, I didn't feel like it really applied there. The short-track racing I did was more on faster, more banked tracks. So going to a flat track like New Hampshire or Martinsville were the biggest challenges that I faced when I first came into the sport.
"But Darlington was one that I loved right away. It kind of reminded me more of a Winchester or Salem, which you have to be aggressive and it's fast and you run right up next to the wall and it can be very intimidating, but I enjoyed that challenge. It maybe took me a while to figure out how to manage the level of grip, but that went back to my dirt-track days."
Gordon eventually scored seven wins at Darlington and enters tonight's Bojangles' Southern 500 as the active leader in that category. Three short of all-time Darlington victory leader David Pearson, Gordon hasn't won here since 2007.
Tonight's race will mark Gordon's 700th consecutive Sprint Cup start. He said the 1.366-mile track is returning to its old "slippery" state after a 2008 repaving.
"This track has changed a lot over the last few years because of the re-pave," he said. "But … I'm starting to see it get back to the way it used to be to where you really have to drive that car and manage the tires and not so much wear, but just the grip level; and stay out of the fence, which I didn't do a great job of today because I did get into it.
"My guys are pretty fired-up. They're excited about that. They don't see me get in the wall very often in practice. But we're pushing hard. So far things have gone pretty good. We're definitely much improved in the first practice and in the second practice, I thought things went pretty well for us."
Gordon will start eighth tonight. He is one of nine drivers who qualified at at least 180 miles per hour in a record-breaking time-trial session Friday.
Kurt Busch will start from the pole after setting a track qualifying record of 181.918 mph.
Mike Hembree is NASCAR Editor for SPEED.com and has been covering motorsports for 31 years. He is a six-time winner of the National Motorsports Press Association Writer of the Year Award.