CUP: 2012 Preview - Single-Car Teams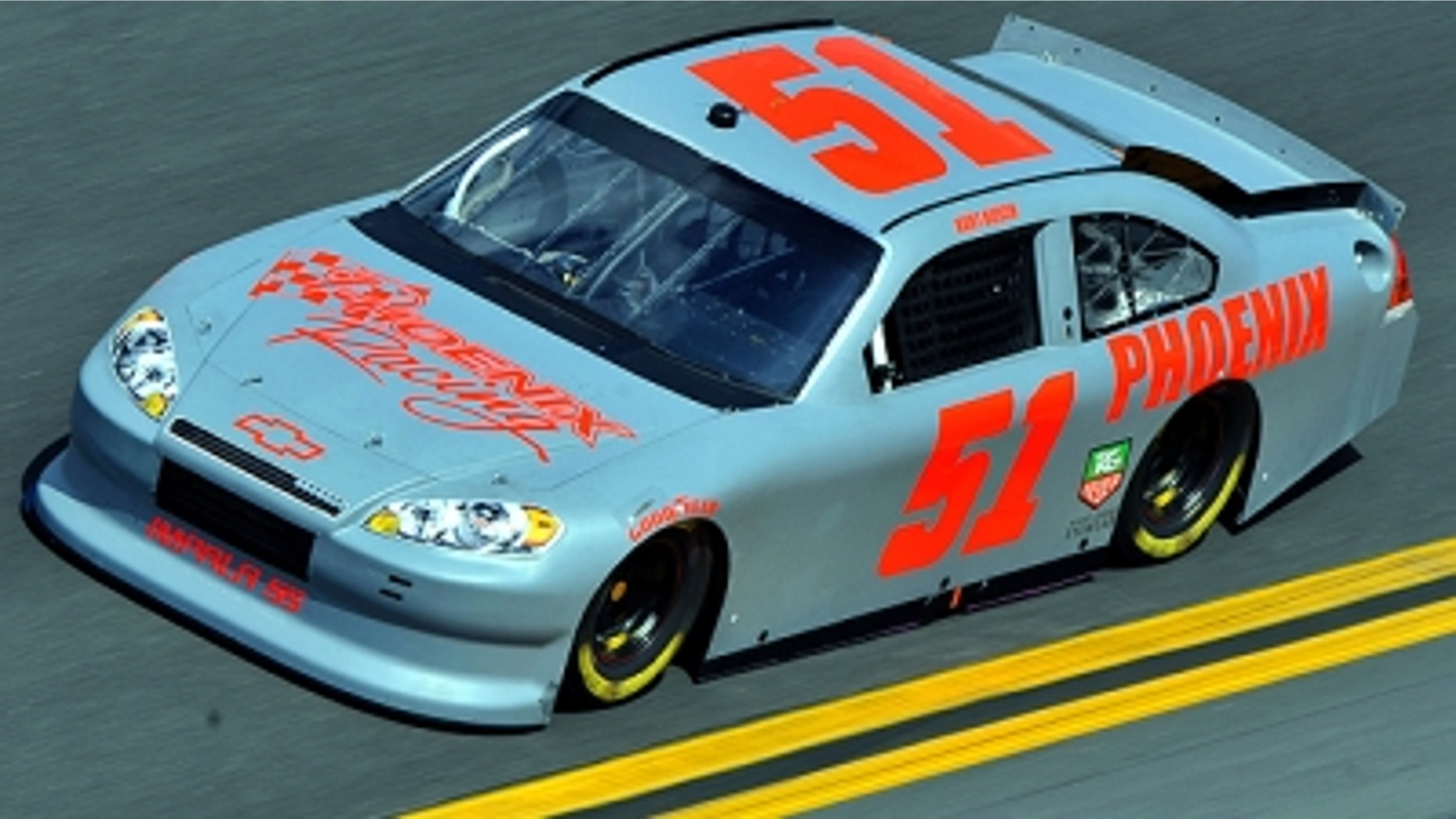 Sprint Cup Preview: Single-Car Teams
Germain Racing – The Germains are back in the Sprint Cup Series with driver Casey Mears, who finished 31st in points last season. He had a top finish of 12th. The team is switching from Toyotas to Fords, and Bootie Barker will continue as crew chief. Mears had a Sprint Cup victory in 2007 but probably will struggle to reach that level this season.
JTG-Daugherty Racing – Former Sprint Cup champion Bobby Labonte returns to a revitalized and building No. 47 team. Labonte was 29th in points in the team's Toyotas last season but logged only two top 10s – at Daytona and Loudon. Significant improvement is expected this year with the arrival of new crew chief and competition director Todd Berrier, who landed at JTG after being booted by Richard Childress Racing. JTG is operating from its own shop after leaving its former headquarters at Michael Waltrip Racing, and Berrier and the team owners are hoping to build the operation into a two-car team, perhaps as early as 2013. Look for Labonte to gain in top-10 finishes and points this season.
Phoenix Racing – It's a single-car team, but it's likely to generate more publicity than some multi-car operations this season. Kurt Busch relocated to the Phoenix shop in Spartanburg, S.C., after leaving Penske Racing at the end of a controversial 2011 season. Phoenix gets its cars and engines from Hendrick Motorsports, but the team has a very small work force – 18 employees, and Busch might find himself traveling a rough road, particularly in comparison to his former homes at Penske and Roush Fenway Racing. The team plans to shoot for enough top-five and top-10 finishes – with maybe a win or two along the way – to qualify for the Chase, but a top-20 point finish is a more realistic goal.
Furniture Row Racing – Team owner Barney Visser turned an unlikely adventure – running a Sprint Cup team from Denver, Colo. – into a success last season as driver Regan Smith scored Furniture Row's first victory in the Southern 500 at Darlington Raceway. Smith finished 26th in Sprint Cup points and had five top-10 runs. He figures to have a decent shot at logging another win this season and should contend for a top-20 finish in points. Pete Rondeau is back as crew chief.
Tommy Baldwin Racing – Team owner Tommy Baldwin sort of has a one-car team but kind of has a two-car team but maybe really has a one-and-one-half car team. It's not really as confusing as it sounds. In collaboration with Stewart-Haas Racing, Baldwin will field the No. 10 Chevrolet. Danica Patrick will drive the car in 10 races under the direction of SHR, while David Reutimann will be the driver in the remainder of the races with the car being prepared and maintained by Baldwin's team. The move automatically assures Patrick a starting spot in the Daytona 500. Baldwin plans to field another car for Dave Blaney. The team's major goal will be keeping the No. 10 in the top 35 in points so that Patrick and Reutimann will keep assured starting spots, a task that shouldn't be a problem considering the available resources.
Mike Hembree is NASCAR Editor for SPEED.com and has been covering motorsports for 29 years. He is a six-time winner of the National Motorsports Press Association Writer of the Year Award.