Cubs Shortstop Castro Accused of Sexual Assault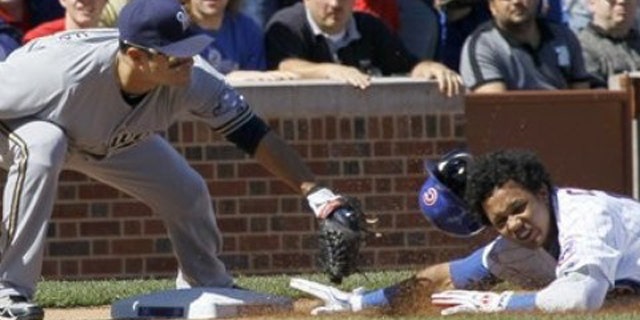 CHICAGO – Cubs shortstop Starlin Castro was wanted for questioning Friday following claims he sexually assaulted a woman he met at a Chicago nightclub in September, Chicago radio station WBBM-AM reported.
According to a police report, the alleged victim said she and a friend met Castro while out drinking at a club in River North on the night of Sept. 19 before all three headed back to his apartment at 3:00am local time.
The woman claims she then blacked out before later waking to find Castro assaulting her. She said she screamed out before leaving the apartment around 5:30am, when her friend drove her home.
She went to the hospital around 12 hours later, whereupon the incident apparently was reported to police.
WBBM-AM reported that Castro headed home to the Dominican Republic on Sept. 20 and has yet to return to the US.
The 21-year-old shortstop's attorneys, Jay K. Reisinger and Michael P. Gillespie, called the allegations "baseless" in a press release issued Friday.
"We are aware of certain allegations that have been made against our client, Starlin Castro. We have thoroughly investigated this matter, and we are confident these allegations are baseless," the statement read. "Given the sensitive nature of this matter, we cannot comment any further."
The Cubs also confirmed they were aware of a police report "regarding an incident involving Starlin."
"While this is something we take very seriously, there is not enough information to make any further comment or take action at this time," the team said in a statement. "We are hopeful when the facts are brought to light, Starlin will be cleared of any wrongdoing."