Cubs' rookie Schwarber terrorizes Pirates in NL Wild Card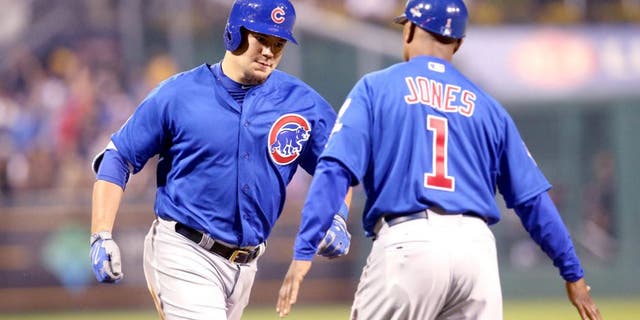 NEWYou can now listen to Fox News articles!
The concerns about the Cubs' postseason inexperience were immediately squelched by none other than a rookie in his very first two postseason at-bats.
After Dexter Fowler got onboard with a leadoff single and stole second base in the first inning of the Cubs and Pirates' NL Wild Card game in Pittsburgh on Wednesday, rookie Cubs right fielder Kyle Schwarber slapped an RBI single down the left-field line to open up the scoring in the game and give Chicago an early 1-0 lead.
Your browser does not support iframes.
Not bad for a rookie with no postseason experience playing on the road in one-game Wild Card playoff.
But Schwarber wasn't done.
In a dramatic encore to his first postseason at-bat, the 22-year-old absolutely demolished a 2-1 off-speed pitch from Pirates starter Gerrit Cole that sailed over the right-field bleachers for a two-run homer in the third inning and increased the Cubs' lead to 3-0.
Your browser does not support iframes.
Downright impressive.