Cubs Get Soler for 9-Years, $30 Million: Report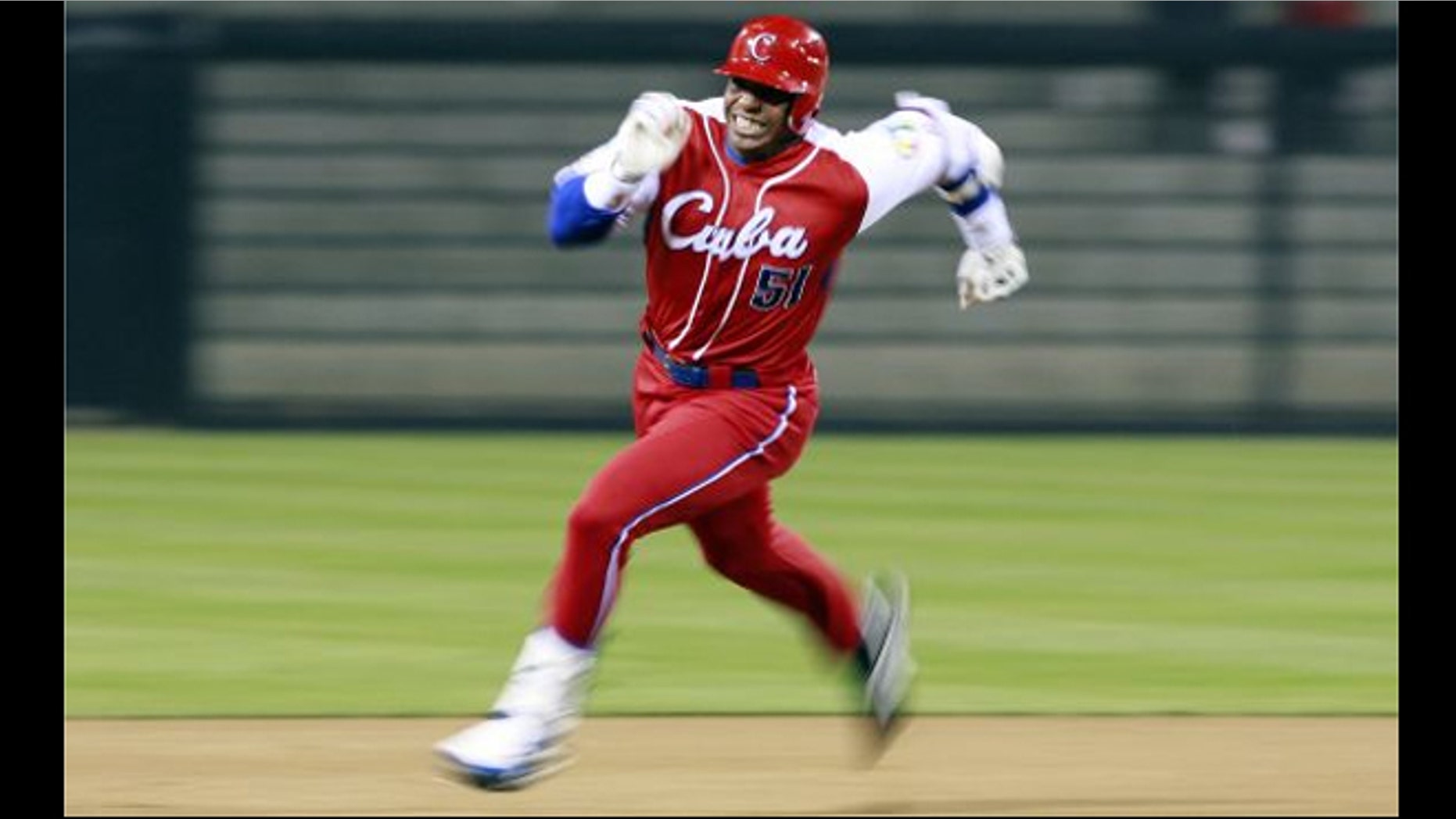 The latest super-star Cuban defector, Jorge Soler, has signed a 9-year-deal worth $30 million dollars with the Chicago Cubs, according to Jon Heyman of CBS Sports.
Soler, 20, is 6-foot 3, 224 pounds and is projected to be a right fielder with five tool potential.
Terms of the contract have not been released, though multiple media reports say the contract was for 9-years.
Teams were expected to make their final bids Sunday night for the outfielder, the New York Yankees were the favorites to land Soler after making a late strong push. Other teams interested in his services were the Los Angeles Dodgers and Atlanta Braves.
Their interest did not come as a surprise, despite the organization's recent reluctance to chase high-priced international free agents.
Trying to stay under the $189 million payroll threshold next season, the Yankees need some less expensive players if they intend to bring back Robinson Cano and Curtis Granderson. That would make Soler an option to take over for Nick Swisher in right field.
The bid for Soler comes months after Cuban defector Yoenis Cespedes signed with the Oakland Athletics. The 26-year-old Cuban center fielder received a four-year, $36 million deal in February.
Follow us on twitter.com/foxnewslatino
Like us at facebook.com/foxnewslatino