Criticism of Harvey for innings-limit debacle 'unfair,' Mets GM says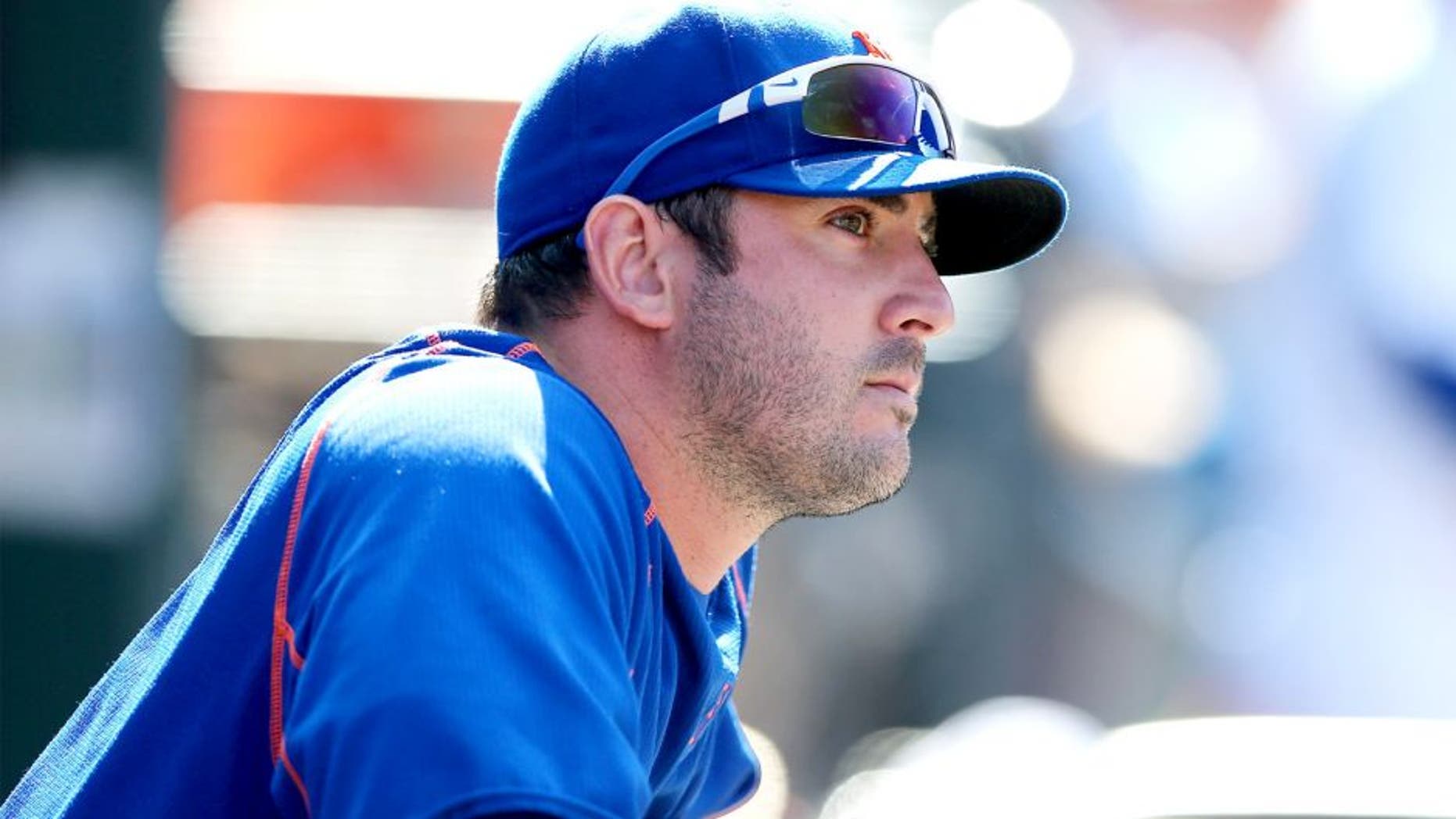 Despite a solid outing on Sunday, the buzz around Matt Harvey had less to do with his performance on the hill after the game, and more to do with the New York Mets ace's criticized usage plan for the rest of the season, which general manager Sandy Alderson disapproves of.
"If we ask him to do something, he'll do it," Alderson said of Harvey, per NJ.com. "At this point, it's not about Matt not wanting to do this or not wanting to do that, it's a question of what we think is appropriate. I think it's unfair to put all of this or any of this, frankly, on him at this point."
In his first start in two weeks in the Mets' 11-2 loss to the Yankees on Sunday, Harvey allowed only one hit and no runs while fanning seven over five innings.
Due to the limitations placed on him as he finishes his first season since having Tommy John surgery, Harvey's night was capped off at 77 pitches.
"More than anything I want to be out there," Harvey said after the dominant performance. "The way things were going -- a tight game -- the last thing I want to do is come out. I'm kind of kicking myself for kind of having a couple of long innings and getting the pitch count up. I don't know if that would have made a difference or not. For me, I always want to be out there and the last thing I ever want to do -- especially in a close game like that -- is come out."
The Mets bullpen imploded after Harvey exited the game, allowing five runs in the sixth inning alone, which once again brought criticism upon Harvey and the Mets for limiting his usage.
However, Alderson stresses that the 26-year-old right-hander is not the one to blame for his limitations.
"Matt wasn't involved in the conversations previously. He's stated that he was prepared to do whatever we ask him to do and to this point that's what he's done and we expect that to continue," Alderson said. "I think his point of view is that he will pitch when he's asked to pitch. That makes it incumbent on us to be reasonable and realistic on the demands we place on him. Which I think we've been since the beginning of the year."
(h/t NJ.com)